سرفصل های مهم
فصل 07
توضیح مختصر
زمان مطالعه

18 دقیقه

سطح

ساده
دانلود اپلیکیشن «زیبوک»
این فصل را می‌توانید به بهترین شکل و با امکانات عالی در اپلیکیشن «زیبوک» بخوانید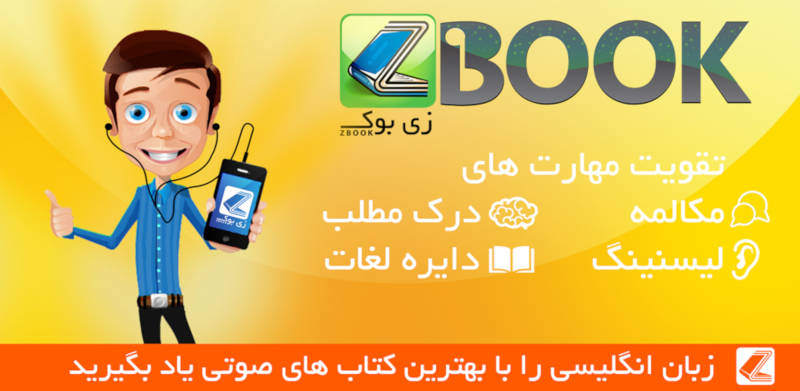 متن انگلیسی فصل
Chapter seven
The Morgue
The next day, Laurent woke up feeling very cheerful. Only one thing was troubling him. The place on his neck where Camille's teeth had broken the skin was sore. The bite-mark was red and it was very painful. Laurent washed off the blood and turned up the collar of his shirt to hide the mark. Then he put on his suit and necktie and went to his office as usual. He told everyone in the railway office about Camille's death and how it had happened. The story was reported in all the Paris newspapers. Laurent was a hero.
Laurent was only worried about one thing. Camille's body had not been found and so a death certificate could not be signed. If the body of a dead person was found, it was taken to the Paris Morgue. The corpse was kept in this cold, damp building for several days. People went to the morgue to see if the dead body of a friend or relation had been found in a street or the River Seine. The morgue was a horrible place, but Laurent now went there every day. He was sure that Camille's body would soon be found in the river.
The dead bodies lay on huge blocks of stone, with cold water running over them. There was a wall of glass between the corpses and the people who came to look at them.
Every day, Laurent moved slowly along the glass wall. He looked carefully at all the bodies of the people who had been found in the river, but he could not see Camille.
Laurent began to have bad dreams because of his visits to the morgue. He went there every day for more than a week, and every night he had dreams. Then, on the tenth day, he saw Camille's body there. It was lying on one of the cold, wet blocks of stone.
When he saw Canaille's body, a terrible pain went through Laurent's heart. The drowned man's eyes were open and he seemed to be looking at his murderer.
For more than five minutes, Laurent stared at his dead friend. Camille had been in the water for some time and his corpse was a horrible sight. His face was still smooth, but his skin was brown and green. Camille's body had many terrible green and black wounds on it. His head was twisted to one side and his black lips seemed to be smiling.
Laurent turned away and left the morgue quickly. He felt sick.
'I made Camille like this,' Laurent said to himself. 'I've never seen a more horrible sight. I thank God that I won't have to see his corpse again!'
Laurent went to Old Michaud, and told the retired Police Commissioner what he had seen. No one thought that Camille had been murdered. They did not believe that a crime had been committed. They believed that Camille had died in a terrible accident. So the officials at the Paris Morgue wrote and signed a death certificate and Camille's body was buried.
Laurent thought that he could stop worrying. Now he could forget about the murder! He decided to enjoy himself. He began to look forward to the future.
After the death of Camille, the drapers shop in the Passage du Pont-Neuf was closed for three days. Madame Raquin and Therese stayed in their beds for two days. They did not speak and they did not see each other. Suzanne Michaud looked after the two women. But she could do very little to help them.
Camille's death had been terrible for Madame Raquin. For twenty-four years, she had looked after her sickly son. Because of her care, Camille had not died when he was a child. Then, in a few minutes, the young man had been taken away from his mother. Sometimes the old woman sat up in her bed and stared at the walls of her room. She did not speak and her face looked like a pale corpse. At other times, she screamed and wept. Sometimes she called out Camille's name as she slept.
Therese lay in her bed, stiff and silent. Her face was always turned towards the wall and she pulled the bedclothes over her eyes. She did not speak and she did not weep. On the third day, Therese suddenly sat up in her bed. After a few seconds, she threw off the bedclothes and got out of the bed.
At first her legs were weak and she could not stand. Then she slowly walked towards a mirror which was on the wall and looked at her face. Her pale skin was blotchy and she looked much older.
Therese pulled her hair away from her face and tied it behind her head. Then she dressed quickly and went to Madame Raquin's bedroom. The old woman turned her head and looked at her niece. Then she held out her arms to Therese and kissed her.
'My poor child! My poor Camille!' she said.
Madame Raquin began to weep loudly. Therese knelt on the floor and hid her face in her aunt's bedclothes. She stayed completely still for a few minutes. Therese had been very afraid of her first meeting with the old woman, but all seemed to be going well. She stood up and spoke to Madame Raquin for the first time.
'My dear aunt, you must try to get up,' Therese said in a quiet voice. 'Everyone is very worried about you. You'll feel better if you go into the shop again.' At this moment, Suzanne Michaud came into the bedroom.
'Suzanne and I are here to help you,' said Therese. 'You have your other friends too. Let me get you something to eat now.'
Madame Raquin stared at Therese and then she began weeping again. When she spoke, the old woman sounded like a child.
'Thank you, thank you,' she said to Suzanne. 'Thank you for looking after me. And you, my dear Therese! You're unhappy too. I've lost my son, but you've lost your husband! We must always stay together now. We must always help each other.'
That evening, Madame Raquin got out of bed. Her legs felt very weak. She had to use a stick to help her to walk.
The next day, she told Therese to open the shop.
'I'll go mad if I stay in bed another day,' Madame Raquin said in a weak voice. 'We'll sit together in the shop again, my dear Therese. We must try to live.'
When the shop opened again, it seemed darker and damper than before. The windows were dirty and all the goods looked dirty too.
Every morning, Madame Raquin walked slowly down the spiral staircase. Then Therese helped the old woman to her seat behind the counter. Madame Raquin and Therese sat there all day. They did not move. People walked past the shop and saw Therese's calm, pale face as she sat at the counter. Everyone felt sorry for the young widow and her old aunt, Madame Raquin.
Every two or three days, Laurent visited the drapers shop in the Passage du Pont-Neuf. He came in the evenings and sat in the shop with Madame Raquin for half an hour. The old lady welcomed him. Laurent had been brave at the river. He had tried to help her son and he had saved her niece. During his visits, Laurent did not look at Therese or speak to her.
Laurent was in the shop at eight o'clock one Thursday evening when the Thursday visitors arrived. They had not met together since Camille's death.
Madame Raquin was surprised to see her friends, but she lit the lamp in the sitting-room and began to make tea. Everyone sat round the table. But when Grivet took the dominoes out of their box, the old lady began to cry.
'My dear lady, you mustn't cry,' Old Michaud said. 'You'll become ill and you'll upset your friends too.'
But Madame Raquin shook her head and went on weeping.
Old Michaud spoke again.
'Madame,' he said. 'We've come here to help you. We want to help you to forget this terrible time. Let's play a game of dominoes!'
Madame Raquin decided that the old man was right. She continued crying, but she began to play dominoes with her friends.
Laurent and Therese watched and listened but they said nothing. Laurent wanted everything to continue as it had before Camille's death. He wanted to meet the same friends at the shop. He wanted to play dominoes with them on Thursday evenings. It made him feel safe. When other people were in the room, he was able to look at Therese again.
Therese was dressed in black clothes. The young widow looked very beautiful. Sometimes she looked calmly into Laurent's eyes. Laurent was happy. Therese still belonged to him.
Fifteen months passed. As the days went by, Laurent and Therese began to feel safe. Soon, Laurent was coming to the shop every evening after he finished work. But some things had changed. Laurent now arrived at about half past nine - after dinner. He stayed until Madame Raquin locked the shop. On Thursday evenings, Laurent went to the sitting- room before Madame Raquin's other guests arrived and he lit the fire in the stove. He looked after the old woman and did little things to help her.
Therese watched Laurent carefully. The young woman was more cheerful now. But sometimes her pale face had an expression of pain and terror.
Madame Raquin was not thinking clearly. The lovers could have done what they liked and she would not have known. But the lovers never tried to be alone together and they never kissed. The murder of Camille had killed their desire for each other. They no longer wanted to make love. When they were together, they did not know what to do or say.
Therese and Laurent tried to understand their feelings but they could not talk about them. The lovers thought that they were being careful and that their desire for each other would return. And now that Camille was dead, Laurent and Therese could get married. They believed that when they were married, they would have peace.
At night, alone in her bed, Therese was happy. Weak, stupid Camille was no longer there to make her angry. Therese felt like a little girl again. She felt safe in the big bedroom. Sometimes she opened the window and stared at the high black wall and the narrow strip of sky above it. Sometimes she had bad dreams. Only at these times did she think of Laurent. Therese did not desire her lover. She only wanted Laurent in her bed to keep her safe. She wanted Laurent because she did not want to be lonely. And she did not want anyone to think that she had killed Camille.
During the day, Therese was much happier. She became interested in the people around her and she talked more.
One day, Therese noticed a young man who lived near the Passage du Pont-Neuf. He was completely different from Laurent in every way. The young man was tall and slim, with fair hair and blue eyes. For a week, Therese was in love with this young man. But she never spoke to him and when he went away, she forgot about him.
Therese began to read books. She read romances and she fell in love with the heroes of these love stories. She began to think about other people and how they felt. But Therese could not understand her own feelings. She became nervous and worried about everything.
Laurent's feelings changed too.
'Did I really kill a man?' he said to himself. 'What a fool I was! I must have been drunk or mad. I committed a terrible crime. I did it for a woman and now I don't care about her at all!
'Well, I was clever, and I was lucky too. No one thought that I killed Camille Raquin. But I will never do anything like that again.'
Laurent became fat and lazy and he had no desire to make love with Therese. He wanted to get married because it would make his life more comfortable. When he came to live in the Passage du Pont-Neuf, he would have a bigger home, more money and good meals every day.
Then one day, Laurent met his old friend who was an artist and he began to spend a lot of time in the artist's studio.
When Laurent went to the studio, he saw that his friend was painting a picture of a pretty young woman. Laurent liked the artist's model, so he took her home with him. The girl became his lover and stayed with him.
Laurent did not love the model, but that did not worry him. He enjoyed making love with her and that pleased him. He never told Therese about the girl.
Then things changed again.
Therese no longer wore black clothes. She began to wear pretty, brightly-coloured dresses again.
One evening, Laurent noticed that Therese was looking younger and more beautiful. He also noticed that she laughed a lot and seemed very nervous. Sometimes she was very happy and sometimes she was very sad. Laurent did not like to see Therese behave in this way. He did not trust her and he began to feel afraid.
Laurent began to think about marriage again. Sometimes he thought that he would not marry Therese. He thought that he would stay away from her and live with the pretty young model.
'But if I don't marry Therese,' Laurent thought, 'then I killed her husband for nothing! I'm a fool if I don't marry Therese now. She might go to the police and tell them everything. I can't let her do that.'
Then the model left Laurent. She moved out of his room and once again, Laurent was alone at night. After a week, Laurent went back to the drapers shop in the Passage du Pont-Neuf. He spent more time there and his desire for Therese returned. She looked at him with desire too. All their feelings for each other were strong again.
One evening, Laurent spoke to Therese as he was leaving the shop.
'I want you,' he said. 'I want to make love to you. Shall I come to your room tonight?'
Therese looked terrified. 'No, let's wait,' she said. 'We must be careful.'
'I've waited long enough,' Laurent replied. 'I want you,' he said again.
Therese stared at him. Her dark eyes shone brightly in her pale face. Then her cheeks became red.
'As soon as we are married, I'll be yours for ever,' she replied.
مشارکت کنندگان در این صفحه
تا کنون فردی در بازسازی این صفحه مشارکت نداشته است.
🖊 شما نیز می‌توانید برای مشارکت در ترجمه‌ی این صفحه یا اصلاح متن انگلیسی، به این لینک مراجعه بفرمایید.