سرفصل های مهم
فصل 10
توضیح مختصر
زمان مطالعه

15 دقیقه

سطح

متوسط
دانلود اپلیکیشن «زیبوک»
این فصل را می‌توانید به بهترین شکل و با امکانات عالی در اپلیکیشن «زیبوک» بخوانید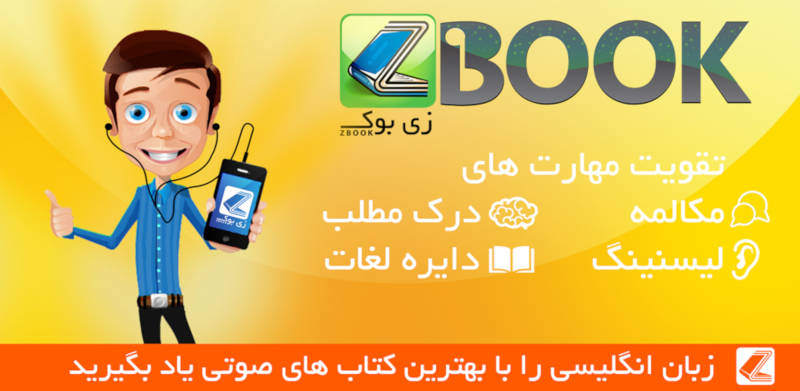 متن انگلیسی فصل
CHAPTER TEN
Jean Tomlinson was a severe-looking young woman, with fair hair and a rather tight mouth. She sat down. 'How can I help you, Inspector? It was bad enough when we thought Celia had committed suicide, but now that it's supposed to be murder…' She stopped and shook her head.
'Do you know where the poison came from?' said Sharpe. Jean nodded. 'I hear it came from St Catherine's Hospital, but that makes it seem more like suicide.'
'It was probably intended to. I hear that you often visited the pharmacy, Miss Tomlinson.'
'I went in there to see my friend Mildred, one of the other pharmacists, yes. But I would never have gone to the poison cupboard.'
'But you could have done so?'
'That is a disgusting accusation. Inspector Sharpe.'
'But it's not an accusation, Miss Tomlinson. I am just saying that it was possible for you to go to the poison cupboard. I'm not saying that you did so. I mean, why would you?'
'Exactly. I was a friend of Celia's.'
'People do sometimes get poisoned by their friends. Did you suspect it was Celia who had stolen the things in the house?'
'No. I always thought Celia had high principles.'
'Of course,' said Sharpe, 'kleptomaniacs can't really help themselves, can they?'
Jean Tomlinson paused. 'I can't agree with that idea. Stealing is stealing. People should be punished for these things.'
'But instead, everything was ending happily and Miss Austin was getting married.'
'One isn't surprised at anything Colin McNabb does,' said Jean. 'He isn't religious and my opinion is that he's a Communist! He supported Celia, because he thinks everyone should just take anything they want.'
'What about the ink on Elizabeth Johnston's papers? Did she do that?'
'It does seem unlikely.'
'You think it was Nigel Chapman?'
'No, I don't think Nigel would do that either. I think it was probably Mr Akibombo.'
'Really? Why would he do it?'
'Jealousy. Because Elizabeth is so clever.'
Inspector Sharpe thought for a moment. 'When was the last time you saw Celia Austin?'
'After dinner on Friday night.'
'Who went up to bed first, she or you?'
'I did.'
'And you've no idea who could have put morphia into her coffee - if it was given that way?'
'No idea at all.'
'You never saw morphia anywhere in the house?'
'No, I don't think so.'
'You don't think so, Miss Tomlinson?'
'Well, I just wondered. There was that silly bet.'
'What bet?'
'Oh, some of the boys were arguing - Colin and Nigel started it, and then Len joined in and Patricia was there too.'
'What were they arguing about?'
'Murder, and ways of doing it.'
'Really? Can you remember what was said? '
Jean Tomlinson considered. 'Well, it started with a discussion on murder by using poison. They said that the difficulty was to obtain the poison, that the murderer was usually found because of where he bought poison or because he had an opportunity to get it. But Nigel said that he could think of three ways by which anyone could obtain a poison, and nobody would ever know. Len Bateson said that he was talking nonsense. Nigel said no he wasn't, and he would prove it. Pat said that Nigel was right and that either Len or Colin could probably get poison any time they liked from a hospital, and so could Celia. And Nigel said that wasn't what he meant at all. He said that he, who wasn't a doctor or pharmacist, could get three different types of poison by three different methods. Len Bateson said, "All right, then, but what are your methods?" and Nigel said, "I won't tell you, now, but I bet you that within three weeks I can produce three deadly poisons here," and Len Bateson said he would bet him five pounds he couldn't do it.'
'Well, what happened?' said Inspector Sharpe.
'Nothing for some time and then, one evening in the common room, Nigel said, "Look here - I did it," and he put three things on the table: a tube of hvoscine pills, a bottle of digitalis, and a tiny bottle of morphine.'
The Inspector said sharply, 'Morphine. Any label on it?'
'Yes, it had St Catherine's Hospital on it.'
'And the others?'
'I don't think they were from hospitals.'
'What happened next?'
'Well, Len Bateson said, "But if you had committed a murder this would soon lead to you," and Nigel said, "No it wouldn't. I have no connection with any hospital and nobody will connect me with these." Well, they argued a bit but in the end Len said he would pay the five pounds. He then said, "What are we going to do with the poisons?" Nigel said we had better get rid of them before any accidents happened, so they threw the pills and the morphine on the fire. The digitalis they poured down the lavatory.'
'And the bottles?'
'I don't know what happened to the bottles.'
'And this all happened - when?'
'Just over two weeks ago, I think.'
Inspector Sharpe remained thinking for a while after she had gone. Then he asked Nigel Chapman in again. 'I've just had a rather interesting statement from Miss Tomlinson,' he said.
Ah! Who's dear Jean been poisoning your mind against? Me?'
'She's been talking about poison, and in connection with you, Mr Chapman. I hear that you had a bet with Mr Bateson about three methods of obtaining poison?'
'Oh, that!' Nigel smiled. 'Yes, of course! I don't even remember Jean being there.'
'You admit it, then?'
'Oh yes. Colin and Len were being rather annoying so…'
'So what were your three methods, Mr Chapman?'
Nigel leant his head on one side. Aren't you asking me to incriminate myself?'
'You can refuse to answer my questions if you like.'
Nigel considered for a moment, a slight smile on his lips. 'Of course, what I did was against the law. You could charge me for it. But if it's got any connection with poor little Celia's death, I suppose I should tell you.'
'That would certainly be the sensible decision.'
All right then, I'll talk.'
'What were these three methods?'
'Well.' Nigel leant back in his chair. 'One's always reading in the papers about doctors losing dangerous drugs from a car. So I thought that one very simple method would be to go down to the country, follow a doctor about and, when the opportunity came, just open the car, look in the doctor's case, and take what you wanted. I had to follow three doctors until I found a suitably careless one. When I did, it was so easy. The car was left outside a farmhouse. I looked in the case, took out a tube of hyoscine, and that was that.'
'And method number two?'
'That involved Celia, but she had no idea what I was doing. I just talked about the funny way doctors write prescriptions, and asked her to write one for me like a doctor would write it, for digitalis. So she did. All I then had to do was to find a doctor living in another part of London, write his signature on the prescription so that it was hard to read, and take it to a chemist in another busy part of London. I received the medicine without any difficulty at all.'
And the third method?'
'I am incriminating myself! I can hear it in your voice.'
'Stealing drugs from an unlocked car is larceny. Forging a prescription…'
Nigel interrupted him. 'But I didn't obtain money by it, and it wasn't a copy of any particular doctor's signature. Anyway I'm only telling you because…'
'Yes, Mr Chapman…?'
Nigel said with sudden feeling, 'Celia didn't deserve to be murdered and I want to help.'
'Mr Chapman, the police can choose how they treat some types of behaviour. So please, tell me about your third method.'
'Well,' said Nigel, 'it was a bit more risky than the other two, but it was also more fun. You see, I had been to visit Celia before in her pharmacy. I knew the place reasonably well…'
'So you were able to take the bottle out of the cupboard?'
'No, no, if I had been planning a real murder, someone would remember that I had been there. No, I knew that Celia always went into the back room at eleven-fifteen for a cup of coffee. There was a new girl there and she didn't know me, so with a white coat on and a stethoscope round my neck, I walked into the pharmacy when she was alone there. I went along to the poison cupboard, took out a bottle, then asked the girl if she had a couple of headache pills as I had had too much to drink the night before. I swallowed them and walked out. She never suspected that I wasn't a doctor. It was so easy.'
'A stethoscope,' said Inspector Sharpe. 'Where did you get that?'
Nigel smiled. 'It was Len Bateson's. You should have seen everyone's face when I put those three poisons on the table. But we got rid of all of them at least two weeks ago.'
'That is what you think, Mr Chapman, but it may not really be so.'
'What do you mean?'
'How long had you had these things in your possession?'
'Well, the hyoscine about ten days. The morphine, about four days. The digitalis I had only got that afternoon.'
'And where did you keep these things?'
'In my chest of drawers, under my socks.'
'Did anyone know that?'
'No.'
'Did you tell anyone about what you were doing?'
'No. At least - no, I didn't.'
'You said "at least", Mr Chapman.'
'Well, I was going to tell Pat, then I thought she wouldn't approve, so I didn't. I told her after I had got them. She was not amused. But we just threw it all on the fire and down the lavatory with no harm done.'
'But it's very possible that harm was done. Have you never thought, Mr Chapman, that someone might have seen where you put those things, and that someone might have emptied morphia out of the bottle and replaced it with something else?'
'Goodness no! But nobody could possibly have known.'
'Which students might normally go into your room?'
'Well, I share it with Len Bateson. Most of the men here have been in it. Not the girls, of course. They're not allowed to come to the bedroom floors on our side of the house.'
'But they might still do so?'
'Anyone might,' said Nigel. 'In the afternoon there's nobody about.'
'Does Miss Lane ever come to your room?'
'I hope you don't mean that the way it sounds, Inspector. Pat comes to my room sometimes to return some socks she's mended. That's all.'
Leaning forward, Inspector Sharpe said, 'You do see, Mr Chapman, that the person who could most easily have taken some of that poison out of the bottle, was yourself?'
Nigel looked at him, his face suddenly very tired. 'Yes. I saw that just a minute and a half ago. But I had no reason to kill the girl, Inspector, and I didn't do it. Although you've only got my word for it.'
مشارکت کنندگان در این صفحه
تا کنون فردی در بازسازی این صفحه مشارکت نداشته است.
🖊 شما نیز می‌توانید برای مشارکت در ترجمه‌ی این صفحه یا اصلاح متن انگلیسی، به این لینک مراجعه بفرمایید.