سرفصل های مهم
فصل 14
توضیح مختصر
زمان مطالعه

17 دقیقه

سطح

سخت
دانلود اپلیکیشن «زیبوک»
این فصل را می‌توانید به بهترین شکل و با امکانات عالی در اپلیکیشن «زیبوک» بخوانید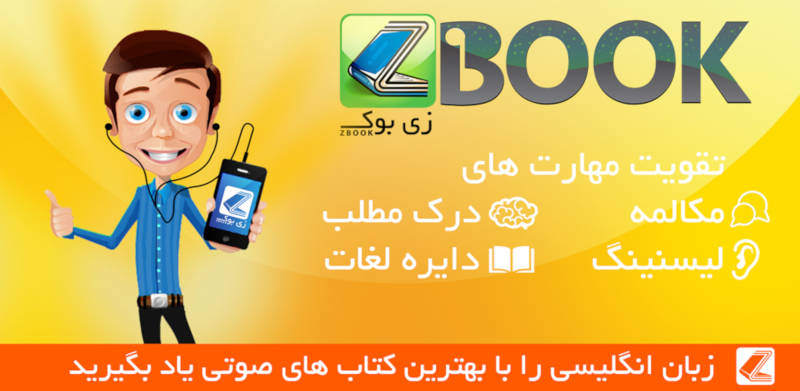 متن انگلیسی فصل
CHAPTER FOURTEEN
'I shall come in as usual on Monday,' said Mrs Nicoletis to Mrs Hubbard. 'I want new electric light bulbs put in the dark passages - stronger ones.'
'But you said especially that you wanted low-power bulbs - for economy.'
'That was last week,' said Mrs Nicoletis. 'Now - it is different. Now I look over my shoulder - and I wonder who is following me.'
Mrs Hubbard said, 'Are you sure you ought to go home by yourself?'
'I shall be safer there than here, I can tell you!'
'But what is it you are afraid of? If I knew, perhaps I could -'
'I tell you nothing. It is not your business.'
'I'm sorry. I'm sure -'
'Now you are offended.' Mrs Nicoletis gave her a wide smile. 'But remember, I trust you, dear Mrs Hubbard. Good night.'
Mrs Nicoletis went out of the front door, down the steps to the gate and turned to the left. At the end of Hickory Road there were traffic lights on the corner, and a public house, The Queen's Head. Mrs Nicoletis walked in the middle of the path and occasionally looked over her shoulder, but there was no one there. When she reached The Queen's Head, after another quick look, she stepped inside.
Sipping a double brandy, she felt better, then turned violently as a voice behind her said, 'Why, Mrs Nick, I didn't know you came here?'
'Oh, it's you,' she said. 'I thought…'
'Who did you think it was? Some big bad man? What are you drinking? I'll get you another.'
'It is all the worry,' Mrs Nicoletis explained. 'These policemen searching my house. I do not like drinking, but I just thought a little brandy…'
'Nothing like brandy. Here you are.'
Mrs Nicoletis left The Queen's Head a short while later feeling positively happy. One brandy less, perhaps, would have been wise, but why shouldn't a lady have a quiet drink sometimes? And if they complained, then she would tell them that she knew a thing or two. So if she decided to talk… Mrs Nicoletis stepped sharply aside to avoid a postbox. Her head did feel a little strange. Perhaps if she just leant against the wall here for a little? If she closed her eyes for a moment or two…
II
Hercule Poirot was in his sitting room. Neatly arranged on the table were four rucksacks - the result of instructions given to his servant, George. Poirot took the rucksack he had bought the day before, and added it to the others. It did not seem any different from them, but it was very much cheaper.
He examined them all very carefully, inside and outside, turning them upside down, feeling the seams, the pockets, the handles. Then he picked up a small sharp knife and, turning the rucksack he had bought at Mr Hicks's shop inside out, he attacked the bottom of it. Between the inner lining and the bottom there was a heavy piece of cloth. Poirot looked at the rucksack with extreme interest.
Then he began to attack the other rucksacks. Finally, he sat back and took out the new list that Mrs Hubbard had given him. It was as follows: Rucksack (Len Bateson's)
Electric light bulbs Bracelet (Genevieve's)
Diamond ring (Patricia's)
Powder compact (Genevieve's)
Evening shoe (Sally's)
Lipstick (Elizabeth Johnston's)
Earrings (Valerie's)
Stethoscope (Len Bateson's)
Bath salts (?)
Scarf cut in pieces (Valerie's)
Trousers (Colin's)
Cookery book (?)
Boracic powder (Chandra Lai's)
Costume brooch (Sally's)
Ink spilled on Elizabeth's notes.
(This is the best I can do. L. Hubbard.)
Poirot looked at it for a long time, then said to himself, 'Yes… we have to eliminate the things that do not matter…'
He had an idea of who could help him. It was Sunday, so most of the students would be at home. He phoned 26 Hickory Road.
A short time later Geronimo opened the door and led the way upstairs into a good-sized room overlooking Hickory Road. The bed was decorated with a silk cover, and there was some attractive old furniture.
'Well, you have made this place very nice, Miss Hobhouse,' said Poirot. 'It has style.'
Valerie smiled. 'I've been here a long time, so I've got some of my own things.'
'You are not a student, are you, Mademoiselle?'
'Oh no. I'm one of the buyers for Sabrina Fair - it's a beauty salon. Actually I have a small share in the business. We also sell a few small things from Paris, and that's my department.'
'You go over fairly often to Paris?'
'About once a month, sometimes more. Please do sit down, Monsieur Poirot.'
Poirot sat in a high-backed chair. Valerie sat on the bed. She had a nervous, rather tired beauty and he wondered if her nervousness was the result of the recent inquiry, or whether it was a part of her usual manner.
'Inspector Sharpe has been asking questions of you?' he asked. 'Yes.'
'And you have told him all that you know?'
'Of course.'
'I wonder,' he said, 'if that is true.'
She gave him a humorous look. 'Since you did not hear my answers, you can't know anything about it.'
'Ah, it is just one of my little ideas. I have them, you know - the little ideas. They are here.' He touched his head.
But Valerie did not smile as he had expected. 'Why don't you get to the point, Monsieur Poirot? I really don't know what it is you want.'
'But certainly, Miss Hobhouse.' He took from his pocket a little package. 'You can guess, perhaps, what I have in here?'
'I'm not a fortune-teller. Monsieur Poirot.'
'I have here the ring that was stolen from Miss Patricia Lane.'
'Her mother's engagement ring? But why do you have it?'
'I asked her to lend it to me. I took it to a jeweller friend of mine and I asked him to report on the diamond. A large stone with some small stones on either side. You remember - Mademoiselle?'
'Not very well.'
'But it was in your soup plate.'
'That was how it was returned! I remember that. I nearly swallowed it.' Valerie gave a short laugh.
'Do you know what my friend said about the stone?'
'How could I?'
'He said that the stone was not a diamond. It was just a zircon.'
'Oh! Do you mean that - Patricia thought it was a diamond, but it was only a zircon or…'
Poirot was shaking his head. 'No, I do not mean that. Miss Lane is a young lady of good family, and I am certain that the Pappa of Miss Lane would not have given her Mamma anything but a valuable engagement ring. Therefore, it seems that the stone must have been changed for another stone later.'
'I suppose,' said Valerie, 'that Pat might have lost the stone out of it, couldn't afford another diamond, so had a zircon put in instead.'
'That is possible, but I do not think it is what happened.'
'Well, what do you think happened?'
'I think that the ring was taken by Mademoiselle Celia and that the diamond was removed and the zircon put there before the ring was returned.'
Valerie sat up very straight. 'You think that Celia stole that diamond?'
Poirot shook his head. 'No, I think you stole it, Mademoiselle.'
'Well, really! You have no evidence for saying that.'
'But, yes,' Poirot interrupted her. 'I have evidence. The ring was returned in a plate of soup. Now me, I dined here one evening, and the soup was served from a pot on the side table. Therefore, if anyone found a ring in their soup plate it could only have been placed there either by the person who was serving the soup (in this case Geronimo) or by the person whose soup plate it was. You! I think that you arranged the return of the ring in the soup in that way because it amused you. To hold up the ring! To pretend great surprise! I think you did not understand that you told the truth about yourself by so doing.'
'Is that all?' Valerie spoke coldly.
'Oh, no. You see, when Celia spoke of this ring she said, "I didn't know how valuable it was. As soon as I knew I returned it." Who told her how valuable the ring was? And then when she spoke of the cut scarf, Celia said something like, "Valerie didn't mind…" Why did you not mind? I formed the idea then that the plan of pretending to be a kleptomaniac, and so attracting the attention of Colin McNabb, had been thought out for Celia by someone else. You told her the ring was valuable; you took it from her and arranged its return. In the same way it was you who suggested that she cut a scarf of yours to pieces.'
Valerie gave a short laugh. 'You're quite right. It was all my idea.'
'May I ask you why?'
'Oh, there was Celia, so in love with Colin, who never looked at her. It all seemed so silly. So I spoke to her and explained the idea. She was a bit nervous, but rather excited at the same time. Then, of course, one of the first things the stupid girl does is to take Pat's ring - a really valuable piece of jewellery which might mean that the police would be called in. So I told her I would return it somehow, and that she must just take cheap things and perhaps do a little damage to something of mine which wouldn't get her into trouble.'
Poirot drew a deep breath. 'That was exactly what I thought. And now, we come to this business of Patricia's ring. Before returning it to her, what happened? You were short of money, was that it?'
Without looking at him she nodded. 'The trouble is, Monsieur Poirot, I'm a gambler. I belong to a little club in Mayfair and I've lost rather a lot recently. Then I thought, if this diamond was replaced with a white zircon, Pat would never know the difference! So I sold the diamond and replaced it with a zircon. There! Now you know it all. But honestly, I never meant Celia to be blamed for it.'
'No, no, I understand.' Poirot said. 'But you made a great mistake, Mademoiselle.'
'I know that,' said Valerie. Then she cried out, 'But what does that matter now? Tell the police if you like. Tell Pat. Tell the world! But how's it going to help us find out who killed Celia?' Poirot stood up. 'One never knows what may help and what may not. But I suggest that you go to Miss Patricia Lane and tell her what you did.'
Valerie did not look happy. 'All right. And I'll tell her that when I can afford it, I'll buy her another diamond.'
The door opened suddenly and Mrs Hubbard came in. She was breathing fast and her expression made Valerie ask, 'What's the matter, Mum? What's happened?'
'It's Mrs Nicoletis.'
'Mrs Nick? What about her?'
'Oh, my dear. She's dead.'
'Dead?' Valerie's voice sounded rough. 'How? When?'
'She was found in the street last night - they took her to the police station. They thought she was -'
'Drunk? I suppose…'
'Yes - she had been drinking. But anyway - she died -'
'Poor old Mrs Nick,' said Valerie.
Poirot said gently, 'You were fond of her, Mademoiselle?'
'It's strange - but yes - I was… When I first came here, she wasn't nearly as - as difficult as she became later. She was funny, warm-hearted. She's changed a lot in the last year -'
Mrs Hubbard said, 'I do blame myself - letting her go off home alone last night - she was afraid of something.'
'Afraid?' Poirot and Valerie said it together.
Mrs Hubbard nodded. 'Yes. She kept saying she wasn't safe. I asked her to tell me what she was afraid of - and she refused. Now - I wonder -'
Valerie said, 'You don't think that she - that she, too was -' She stopped, a look of fear in her eyes.
Poirot asked, 'What did they say was the cause of death?'
Mrs Hubbard said, 'They didn't say. There will be an inquest - on Tuesday -'
مشارکت کنندگان در این صفحه
تا کنون فردی در بازسازی این صفحه مشارکت نداشته است.
🖊 شما نیز می‌توانید برای مشارکت در ترجمه‌ی این صفحه یا اصلاح متن انگلیسی، به این لینک مراجعه بفرمایید.