سرفصل های مهم
فصل 11
توضیح مختصر
زمان مطالعه

9 دقیقه

سطح

سخت
دانلود اپلیکیشن «زیبوک»
این فصل را می‌توانید به بهترین شکل و با امکانات عالی در اپلیکیشن «زیبوک» بخوانید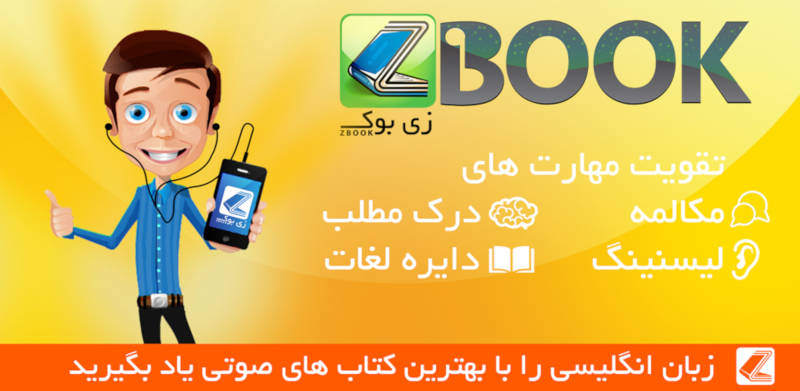 متن انگلیسی فصل
CHAPTER ELEVEN
Len Bateson and Colin McNabb both agreed that the story of the bet and the throwing away of the poison was true. Sharpe kept Colin McNabb back after the others had gone.
'I don't want to cause you any more pain than I can help, Mr McNabb -'
'You need not concern yourself with my feelings,' said Colin, his face showing nothing. 'Just ask me any questions which you think may be useful to you.'
'It was your opinion that Celia Austin's behaviour had a psychological origin?'
'There's no doubt about it. Her childhood had been very difficult because…'
'Yes, I'm sure.' Inspector Sharpe did not want to hear the story of yet another unhappy childhood. Nigel's had been enough. 'You had been attracted to her for some time?'
'I would not say that,' said Colin. 'Subconsciously no doubt, but I was not aware of it.'
'Had Celia any enemies here?'
'No, Inspector. Celia was well liked. I do not think it was a personal matter, the reason she was killed.'
'What do you mean by "not a personal matter"?'
'I do not wish to say at the moment. I'm not clear about it myself.'
The Inspector could not move him from that position.
The last two students to be interviewed were Sally Finch and Elizabeth Johnston.
Sally was an attractive girl with red hair and bright, intelligent eyes. After the usual questions she said, 'Inspector, I would like to tell you that I think there's something very wrong about this house.'
'You mean you're afraid of something, Miss Finch?'
Sally nodded. 'Yes. The place isn't what it seems. And I'll bet you that awful old Mrs Nicoletis knows about it.'
'That's interesting. Can you be clearer?'
Sally shook her head. 'No. All I can tell you is that something unpleasant is going on here, Inspector. Other people feel it too. Akibombo does. He's frightened. I believe Elizabeth does, but she wouldn't say anything. And I think that Celia knew something about it.'
'Knew something about what?'
'There were things she said that last day. About clearing everything up. She had admitted her part in what was going on, but I think she knew something, about someone. That's the reason I think she was killed.'
'But if it was something as serious as that…'
Sally interrupted him. 'I think she had no idea how serious it was.'
'I see. Thank you… Now the last time you saw Celia was in the common room after dinner last night?'
'I saw her after that. When I went up to bed she was going out of the front door.'
'That's rather surprising.'
'I think she was going to meet someone.'
'Someone from outside. Or one of the students?'
'Well, I think that it was one of the students. Because if she wanted to speak to somebody privately, there was nowhere she could do it in the house.'
'Do you know when she returned?'
'No.'
'Thank you, Miss Finch.'
Last of all the Inspector talked to Elizabeth Johnston. 'Celia Austin said that it was not she who damaged your papers. Do you believe her?'
'I do not think Celia did it. No.'
'You don't know who did?'
'The obvious answer is Nigel Chapman. But it seems to me a little too obvious. Nigel is clever. He would not use his own ink.'
'And if not Nigel, who then?'
'That is more difficult. But I think Celia knew who it was.'
'Did she tell you so?'
'Not really; but yesterday evening before dinner she came to tell me that though she had stolen the things, she had not damaged my work. I said I believed her, then asked if she knew who had done so.'
'And what did she say?'
'She said -' Elizabeth paused a moment, 'she said, "I can't really be sure, because I don't see why… It might have been a mistake or an accident… I'm sure whoever did it would really like to admit it. And there are some things I don't understand, like the light bulbs the day the police came.'"
'What's this about the police and light bulbs?'
'I don't know. All Celia said was, "I didn't take them out." And then she said, "I wondered if it had anything to do with the passport?" I said, "What passport?" And she said: "I think someone might have a forged passport.'"
The Inspector was silent. Here at last a faint pattern seemed to be taking shape. A passport… 'What more did she say?'
'She just said, "Anyway I shall know more about it tomorrow.'" 'I shall know more about it tomorrow. That's a very interesting remark.'
The Inspector was again silent as he considered.
Before coming to Hickory Road with Sergeant Cobb, he had looked up the records. Hostels which housed foreign students were carefully watched. Number 26 Hickory Road had a good record. There had only been one inquiry when there was a routine check of all hostels for a foreign student wanted for the murder of a woman near Cambridge. This had happened some time ago and could not possibly have any connection with the death of Celia Austin.
He looked up to see Elizabeth Johnston's dark intelligent eyes watching him and suddenly said, 'Have you ever had a feeling that something was wrong about this place?'
She looked surprised. 'In what way - wrong?'
'I don't really know. I'm thinking of something Miss Finch said to me.'
'Oh - Sally Finch! Americans are all the same, suspicious of everything!'
The Inspector's interest grew. So Elizabeth disliked Sally Finch. Why? Because Sally was an American? Or did Elizabeth dislike Americans just because Sally was an American?
He said, 'You understand, Miss Johnston, we just ask most people for facts. But when we meet someone with a high level of intelligence -' He paused. Would she respond?
She did. 'What you want is the clarity of a trained mind.'
Inspector Sharpe nodded. 'That's why I would value your opinion.'
Elizabeth said, 'Don't listen to Sally Finch, Inspector. This is a good, well-run hostel. I am certain that you will find no illegal political activities here.'
Inspector Sharpe was surprised. 'It wasn't really political activities I was thinking about.'
'Oh - I see -' She was a little confused. 'I was thinking of what Celia said about a passport. But I am sure that the reason for Celia's death was a private one.'
'I see. Well, thank you, Miss Johnston.'
Inspector Sharpe sat staring at the closed door, then turned to Sergeant Cobb. 'I'm coming back here tomorrow, Sergeant, with a search warrant. There's something going on in this place.'
مشارکت کنندگان در این صفحه
تا کنون فردی در بازسازی این صفحه مشارکت نداشته است.
🖊 شما نیز می‌توانید برای مشارکت در ترجمه‌ی این صفحه یا اصلاح متن انگلیسی، به این لینک مراجعه بفرمایید.