سرفصل های مهم
فصل 17
توضیح مختصر
زمان مطالعه

8 دقیقه

سطح

سخت
دانلود اپلیکیشن «زیبوک»
این فصل را می‌توانید به بهترین شکل و با امکانات عالی در اپلیکیشن «زیبوک» بخوانید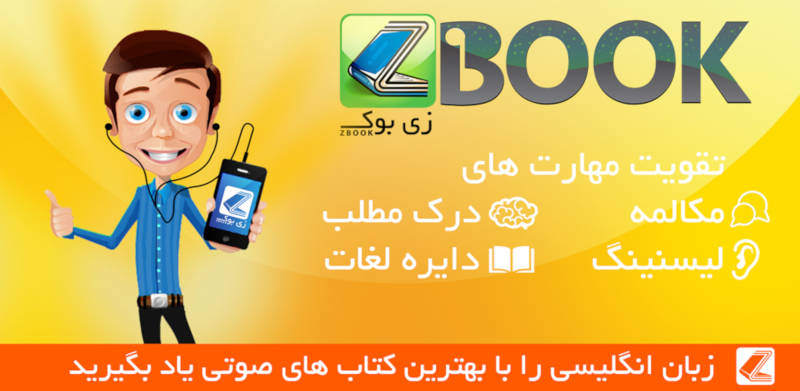 متن انگلیسی فصل
CHAPTER SEVENTEEN
Sitting in a room at the police station, Nigel looked nervously into the eyes of Inspector Sharpe.
'You understand, Mr Chapman, that what you have just told us is very serious?' said the Inspector.
'Of course I understand. I wouldn't have come here to tell you about it unless I had felt it was important.'
'And you say Miss Lane can't remember exactly when she last saw this bicarbonate bottle containing morphine?'
'No, but she's trying to make some sense of it now.'
'We had better go round to Hickory Road immediately.'
As the Inspector spoke the telephone rang, and the constable who had been taking notes of Nigel's story answered. 'It's Miss Lane,' he said. 'Wanting to speak to Mr Chapman.'
Nigel leaned across the table and took the receiver. 'Pat? Nigel here.'
The girl's voice sounded breathless. 'Nigel. I think I know! I mean, who must have taken - you know - from my handkerchief drawer - you see, there's only one person who -' The voice broke off.
'Pat. Are you still there? Who was it?'
'I can't tell you now. Later. You'll be coming round?'
The receiver was near enough for the Inspector to hear the voice clearly, and he nodded at Nigel.
'We're coming round right now,' said Nigel.
'Oh! Good. I'll be in my room.'
'Goodbye, Pat.'
Hardly a word was spoken during the short ride to Hickory Road. Nigel opened the front door and led the way upstairs to Pat's room. He knocked and entered. 'Hello, Pat. Here we -' He stopped.
Over Nigel's shoulder, Sharpe could see Patricia Lane lying on the floor. He pushed Nigel gently aside, then went across to the girl. He raised her head, felt for the pulse, then let the head rest back again.
'No?' said Nigel, his voice high and unnatural. 'No. No. No.'
'Yes, Mr Chapman, she's dead.' The Inspector stood up.
'No, no. Not Pat! Dear stupid Pat. How -'
'With this.' It was a simple weapon. A stone paperweight inside a sock. 'Hit on the back of the head. If it's any help to you, I don't think she knew what happened to her.'
Nigel sat down on the bed. 'That's one of my socks… She was going to mend it…' He began to cry like a child.
'Do you recognize the paperweight, Mr Chapman?' Sharpe rolled back the sock.
Nigel, still crying, looked. 'Pat always had it on her desk, a lion.' Suddenly he sat up straight, throwing back his untidy fair hair. 'I'll kill whoever did this! I'll kill him!'
'Gently, Mr Chapman.' Speaking kindly, Inspector Sharpe got him out of the room. Then he went back and leant over the dead girl. Very carefully he removed something from between her fingers.
II
Geronimo looked with frightened eyes at the Inspector. 'I see nothing. I hear nothing. I am with Maria in kitchen.'
'But you can see from the kitchen window who goes in and out, can't you?' Sharpe said. 'Who was in the house from six o'clock until six thirty-five when we arrived?'
'Everybody except Mr Nigel and Mrs Hubbard and Miss Hobhouse.'
'When did they go out?'
'Mrs Hubbard - she go out before tea-time, she has not come back yet. Mr Nigel goes out about half an hour ago, just before six - look very upset. He come back with you just now. Miss Valerie, she goes out just at six o'clock, dressed for party. She still out.'
Sharpe looked down at his notebook. The time of Patricia's call was written there. Eight minutes past six, exactly. 'Everybody else was here? Nobody came back during that time?'
'Only Miss Sally. She went down to postbox with letter and come back in.'
'Do you know what time she came in?'
Geronimo thought. 'She came back while the news was on the radio.'
'After six, then?'
'Yes, sir.'
111
In her room, Mrs Hubbard, still in her outdoor clothes, sat on the sofa.
'I think she telephoned from in here,' said Sharpe. 'Nobody saw or heard the hall telephone being used. You were out, Mrs Hubbard, but I don't suppose you lock your door?'
Mrs Hubbard shook her head.
'So Patricia Lane came in here to telephone, excited with what she had remembered. Then, while she was talking, somebody opened the door. Patricia paused and then ended the conversation. Was that because the person who had come in was the person whose name she was just about to say? And then that person went back to Patricia's room with her and perhaps Patricia asked her about taking the bicarbonate.'
Mrs Hubbard said sharply, 'Why do you say "her"?'
'Just this. Somebody went into Patricia's room with her - someone with whom she felt comfortable. That points to another girl. And if the conversation earlier between Nigel and Pat was heard, it was probably a girl who heard it. Which girls have the rooms on either side of Patricia's?'
'Genevieve's is on the far side - but that's a thick original wall. Elizabeth Johnston's is on the side nearer the stairs. That's only a thin wall.'
'But I've been told that she was already in the common room when Sally Finch went out to post her letter. She did go upstairs again to get a book. But nobody can say when.'
'It might have been any of them,' said Mrs Hubbard.
'As far as their statements go, yes - but we've got a little extra evidence.' Sharpe took a small paper bag out of his pocket.
'What's that?'
'Two hairs - I took them from between Patricia Lane's fingers.'
'You mean that -'
There was a knock on the door. 'Come in,' said the Inspector.
The door opened. 'Please,' Mr Akibombo said, 'I have a statement to make. A very important statement about this murder.'
مشارکت کنندگان در این صفحه
تا کنون فردی در بازسازی این صفحه مشارکت نداشته است.
🖊 شما نیز می‌توانید برای مشارکت در ترجمه‌ی این صفحه یا اصلاح متن انگلیسی، به این لینک مراجعه بفرمایید.