سرفصل های مهم
فصل 04
توضیح مختصر
زمان مطالعه

10 دقیقه

سطح

سخت
دانلود اپلیکیشن «زیبوک»
این فصل را می‌توانید به بهترین شکل و با امکانات عالی در اپلیکیشن «زیبوک» بخوانید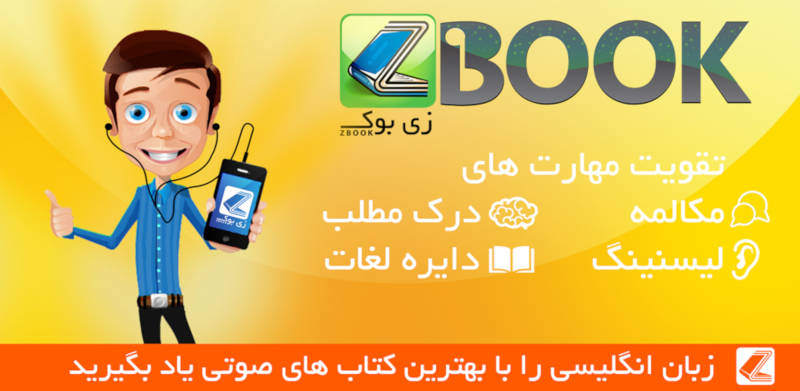 متن انگلیسی فصل
CHAPTER FOUR
'Here you are, Monsieur Poirot.' Miss Lemon laid a small brown paper package before him. He removed the paper and looked at a silver evening shoe.
'It was at the Lost Property Office, just as you said.'
'That tells us my ideas are correct,' said Poirot.
'And I received a letter from my sister. There have been some new developments.' She handed it to him and, after reading it, he asked Miss Lemon to get her sister on the telephone.
'Oh, Monsieur Poirot, how kind of you to ring me up so quickly.'
'Mrs Hubbard, do you sometimes arrange talks at the hostel, or films?'
'Yes, sometimes.'
'Ah. Then this evening you will have persuaded Monsieur Hercule Poirot to come and talk to your students about his more interesting cases.'
Dinner was at seven-thirty and most of the students were already seated when Mrs Hubbard came down from her sitting room, followed by a small man with surprisingly black hair and a very large moustache.
'This is Monsieur Hercule Poirot who is kindly going to talk to us after dinner.'
Poirot sat down by Mrs Hubbard and busied himself with keeping his moustache out of the excellent soup which was served by an Italian manservant. This was followed by spaghetti and it was then that a girl sitting on Poirot's right spoke to him.
'Is it true that Mrs Hubbard's sister works for you?'
'But yes. Miss Lemon is the most perfect secretary that ever lived. I am sometimes afraid of her.'
'Oh I see. I wondered -'
'Now what did you wonder, Mademoiselle?' He smiled upon her in fatherly fashion, making a note in his mind as he did so: 'Pretty, worried, not very clever, frightened…' He said, 'May I know your name and what it is you are studying?'
'Celia Austin. I don't study. I'm a chemist at St Catherine's Hospital.'
'And these others? Can you tell me something about them, perhaps?'
'Well, sitting on Mrs Hubbard's left is Nigel Chapman. He's studying Italian at London University. Then there's Patricia Lane, with glasses on, next to him. She's studying History. The big redheaded boy is Len Bateson, he's a medical student, and the dark girl is Valerie Hobhouse, she works in a beauty shop. Next to her is Colin McNabb - he's studying Psychology.' There was a change in her voice as she described Colin and her face went slightly pink.
Poirot said to himself, 'So - she is in love.' He noticed that McNabb never looked at her, as he was much too interested in his conversation with a laughing red-headed girl beside him.
'That's Sally Finch. She's American - studying Science. Then there's Genevieve Maricaud. She's doing English, and the small fair girl is Jean Tomlinson - she's at the hospital too, a physiotherapist. The black man is Akibombo - he comes from West Africa and he's very nice. Then there's Elizabeth Johnston, she's from Jamaica and she's studying Law.'
'Thank you. Do you all get on well together? Or do you have quarrels?' Poirot asked lightly.
Celia said, 'Oh, we're all too busy to have quarrels - although -'
'Although what, Miss Austin?'
'Well - Nigel - he likes making people angry. And Len Bateson gets angry. But he's very sweet really.'
'And Colin McNabb - does he too get annoyed?'
'Oh no. Colin just looks amused.'
'I see. And the young ladies, do you have your quarrels?'
'No, we all get on very well. Genevieve sometimes… I think French people can be a bit difficult - oh, I'm sorry -' Celia looked confused.
'Me, I am Belgian,' said Poirot, and continued. 'What did you mean just now when you said that you wondered. You wondered - what?'
'Oh that - just, there have been some silly jokes lately - I thought Mrs Hubbard perhaps - no, I didn't mean anything.'
Poirot did not put pressure on her. He turned to Mrs Hubbard and was soon having a conversation with her and Nigel Chapman, who declared that crime was a form of creative art - and that people only became policemen to express their secret cruelty.
'All you young people nowadays think of nothing but politics and psychology,' Mrs Hubbard said. 'When I was a girl we used to dance, but you never do.'
Patricia Lane said, 'You see, Mrs Hubbard, with lectures to attend and then notes to write up, there's really not time for anything else.'
A chocolate pudding followed the spaghetti and afterwards they all went into the common room, and Poirot was invited to begin his talk. He spoke in his usual confident way about some of his more entertaining cases, exaggerating a little to amuse his audience. 'And so, you see,' he finished, 'prevention, always, is better than cure. We want to prevent murders - not wait until they have been committed.'
The students clapped loudly. Poirot bowed. And then, as he was about to sit down, Colin McNabb said, 'And now, perhaps, you'll talk about what you're really here for!'
Patricia said, 'Colin!'
'Well, we can guess, can't we?' He looked round. 'Monsieur Poirot has given us a very amusing little talk, but that's not what he came here for. He's here as a working detective. You don't really think, Monsieur Poirot, that we don't know that?'
'I will admit,' Poirot said, 'that Mrs Hubbard has told me that certain events have caused her - worry.'
Celia gave a frightened gasp. 'Then I was right!'
Mrs Hubbard spoke firmly. 'I asked Monsieur Poirot to give us a talk, but I also wanted to ask his advice about various things that have happened lately. Something has got to be done and it seemed to me that the only other possibility was - the police.'
At once a violent argument broke out and then, in a moment of quiet, Leonard Bateson's voice could be heard. 'Let's hear what Monsieur Poirot has to say about these troubles.'
Poirot bowed. 'Thank you.' As though performing a magic trick he brought out a pair of evening shoes and handed them to Sally Finch. 'Your shoes, Mademoiselle?'
'Both of them? Where did the missing one come from?'
'From the Lost Property Office at Baker Street Station.'
'But why did you think it might be there, Monsieur Poirot?'
'Someone takes a shoe from your room. Why? Not to wear and not to sell. And since everyone will try to find it, then the shoe must be got out of the house, or destroyed. But it is not so easy to destroy a shoe. The easiest way is to take it on a bus and leave it under a seat.' He paused. 'Monsieur Bateson has asked me to say what I myself think of these troubles. But it would not be right for me to speak unless I am invited to by all of you.'
'Oh, goodness,' Sally Finch said. 'This is a kind of party, all friends together. Let's hear what Monsieur Poirot advises without any more fuss.'
'I couldn't agree with you more, Sally,' said Nigel.
'Very well,' Poirot said. 'My advice is simple. Mrs Hubbard - or Mrs Nicoletis rather - should call in the police at once.'
مشارکت کنندگان در این صفحه
تا کنون فردی در بازسازی این صفحه مشارکت نداشته است.
🖊 شما نیز می‌توانید برای مشارکت در ترجمه‌ی این صفحه یا اصلاح متن انگلیسی، به این لینک مراجعه بفرمایید.