سرفصل های مهم
فصل 15
توضیح مختصر
زمان مطالعه

7 دقیقه

سطح

خیلی سخت
دانلود اپلیکیشن «زیبوک»
این فصل را می‌توانید به بهترین شکل و با امکانات عالی در اپلیکیشن «زیبوک» بخوانید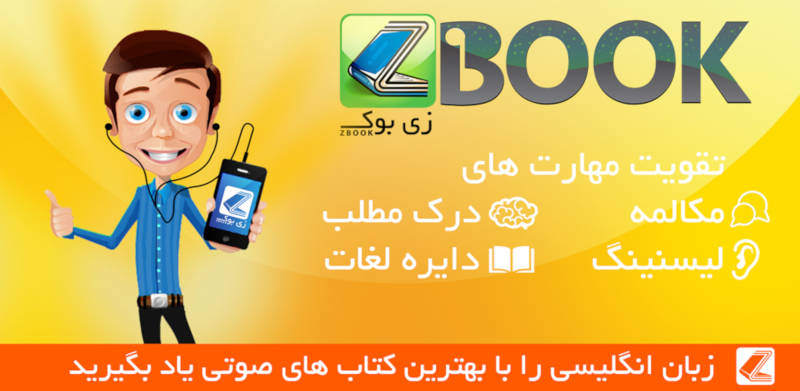 متن انگلیسی فصل
CHAPTER FIFTEEN
In a quiet room at Scotland Yard, four men were sitting round a table.
The policemen were Superintendent Wilding of the Drugs division, Sergeant Bell, and Inspector Sharpe. The fourth man was Hercule Poirot. On the table was a rucksack.
'It's an interesting idea, Monsieur Poirot,' Superintendent Wilding said. 'Smuggling goes on all the time, of course. There's been a lot of heroin coming into this country in the last year and a half.'
'And what about other things, such as jewels?'
Sergeant Bell spoke. 'There's a lot of it going on, sir.' Superintendent Wilding said, 'But Monsieur Poirot, what is it you're interested in, drugs or jewels?'
'Either. Anything of great value, but small in size. There is an opportunity, it seems to me, for what you might call a transport service, carrying things across the Channel. It could be a small, independent organization, unconnected with selling the things. And the profits might be high.'
'You're right about that!'
'You see,' said Poirot, 'the weakness of the smuggler is always that sooner or later you suspect a person, an air hostess, a sailing enthusiast, the woman who travels to France too often. But if the things are brought into this country by a different person each time, then it is very difficult to find the drugs or jewels.'
Wilding pointed at the rucksack. And that is how you think it is done?'
'Yes. Who is going to suspect a student, travelling about with just a rucksack on his back? And the great cleverness of the arrangement is that the carriers know nothing about what they are doing.'
'How exactly do you think it's managed?' Wilding asked.
'I think that it worked roughly like this: first, some rucksacks are made. They look ordinary, just like any other rucksack, but the lining at the bottom is different. As you see, it can easily be removed, and below is a space where jewels or drugs could be hidden.'
Wilding said, 'You could bring in drugs worth five or six thousand pounds each time, without anyone knowing.'
'Exactly,' said Hercule Poirot. 'The rucksacks are made, and put in probably more than one shop for sale. There is, of course, probably someone who is himself a student who is in charge of the whole thing. Students travel. At some point on the return journey, a rucksack that looks just the same is exchanged. The student returns to England, arrives back at the hostel, unpacks, and the empty rucksack is thrown into a corner. At this point the rucksack will again be exchanged.'
'And you think that's what happened at Hickory Road?' Poirot nodded. 'That is my suspicion. Yes.'
'But what made you think of it, Monsieur Poirot?'
'A rucksack was cut to pieces. Why? It was hard work and someone must have been very anxious to do it. I got my clue when I found that the rucksack was destroyed at the time when a police officer called to see the person in charge of the hostel. The officer's call concerned another matter, but suppose you are someone involved in this smuggling, you immediately think that the police have come about the smuggling. And suppose that at that moment there is in the house a rucksack just brought back from abroad containing drugs. If there are drugs or jewels in the house, they can be hidden in bath salts. But even an empty rucksack, if it had held drugs, might show signs of heroin if it was examined. So, the rucksack must be destroyed.'
'It is an idea, as I said before,' said Superintendent Wilding.
'It also seems possible that some missing light bulbs may be connected with the rucksack. Perhaps someone was frightened that his face might be known to the police if they saw him in a bright light. So, he removed the bulb from the hall light and took away the new ones so that it could not be replaced.'
'But if what you say is true,' said Wilding, 'it must go beyond just Hickory Road?'
Poirot nodded. 'Oh yes. The organization must involve many students' hostels.'
'You have to find a connection between them,' said Wilding.
Inspector Sharpe spoke for the first time. 'There is such a connection, sir. Or there was. A woman who owned several hostels, Mrs Nicoletis.'
'Yes,' said Poirot. 'But I suspect she was not in charge of the whole operation.'
'Hm,' said Wilding. 'It would be interesting to know more about Mrs Nicoletis. Where is she?'
'She's dead, sir,' said Sharpe.
'Dead?' Wilding's eyes widened.
'Yes. We'll know for certain after she's been examined, but I think it could have been murder.'
'And Celia Austin, did she know something?'
'She knew something,' said Poirot, 'but I do not think she knew what it was she knew! So perhaps she mentioned the fact without understanding that it was important.'
'Have you any idea what she knew?'
'There has been mention of a passport. Did someone in the house have a false passport that allowed them to travel with another name? Did she see someone removing the false bottom from the rucksack? Did she perhaps see the person who removed the light bulbs? Guesses! Guesses! Guesses! One must know more!'
'Well,' said Sharpe, 'we can start by investigating Mrs Nicoletis's involvement. But you say she was not in charge of the organization. Have you any idea, Monsieur Poirot, who that might be?'
'I could make a guess - I might be wrong. Yes - I might be wrong!'
مشارکت کنندگان در این صفحه
تا کنون فردی در بازسازی این صفحه مشارکت نداشته است.
🖊 شما نیز می‌توانید برای مشارکت در ترجمه‌ی این صفحه یا اصلاح متن انگلیسی، به این لینک مراجعه بفرمایید.