سرفصل های مهم
فصل 16
توضیح مختصر
زمان مطالعه

13 دقیقه

سطح

ساده
دانلود اپلیکیشن «زیبوک»
این فصل را می‌توانید به بهترین شکل و با امکانات عالی در اپلیکیشن «زیبوک» بخوانید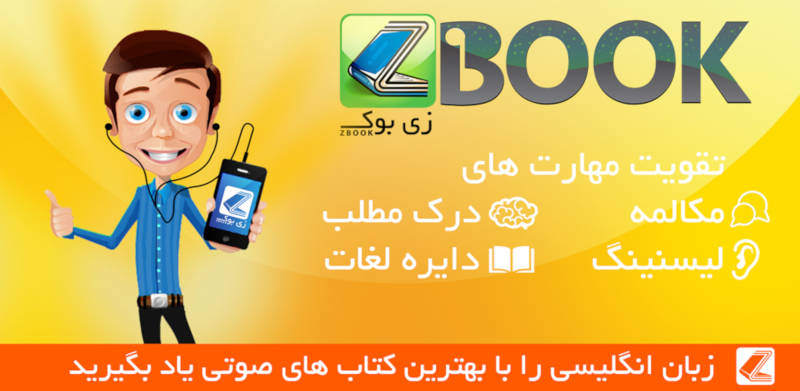 متن انگلیسی فصل
CHAPTER SIXTEEN
'Please, Sally, may I ask you a question?'
Sally and Akibombo were having lunch together in a restaurant in Regent's Park.
'All this morning,' said Akibombo sadly, 'I have been very upset. I cannot answer my professor's questions at all. He is not pleased with me. But I find it very hard to think except of what goes on at Hickory Road.'
'I understand,' said Sally. 'I feel the same.'
'So that is why I am asking you please to tell me certain things. This boracic, it is an acid, they say? Something very strong?'
'No. It's harmless.'
'You mean, you could put it in your eyes?'
'That's right. That's what people use it for.'
'Ah, that explains that then. Mr Chandra Lal, he has little white bottle with white powder, and he puts powder in hot water and washes his eyes with it. He keeps it in bathroom and then it was not there one day and he was very angry. That would be boracic?'
'What is all this about boracic?'
'I'll tell you later. I need to think some more about it.'
'Well, don't go around telling everyone,' said Sally. 'I don't want yours to be the next dead body, Akibombo.'
II
'Valerie, do you think you could give me some advice?' said Jean. 'It's about doing the right thing.'
'Then I'm the last person you should ask. I never do the right thing - well not often.'
'Oh, Valerie, don't say things like that! But suppose you know something, something about someone, should you should tell the police?'
'What a stupid question! You can't answer something like that in general terms. What is it you want to tell, or don't want to tell?'
'It's about a passport.'
'A passport?' Valerie sat up. 'Whose passport?'
'Nigel's. He's got a false passport.'
'I don't believe it.'
'But he has. And, Valerie, suppose Celia found out about it and he killed her?'
'Sounds very unlikely. But how did you see Nigel's passport?'
'Well, I was looking for something in my case, and by mistake I must have looked in Nigel's case. They were both in the common room.'
Valerie laughed rather unkindly. 'What were you hoping to find?'
'Nothing! I just wasn't thinking properly, so I opened the case and I was just sorting through it…'
'Jean, that's nonsense. Nigel's case is much bigger than yours and it's a different colour. So, all right, you found a chance to look through Nigel's things and you did.'
Jean stood up. 'If you're going to be unpleasant, I shall…'
'Oh, sit down!' said Valerie. 'I'm getting interested now.'
'Well, there was this passport. And it had a name on it. Stanford or Stanley, and I thought, how strange that Nigel has somebody else's passport. I opened it and the photograph inside was Nigel!'
Valerie laughed. 'Bad luck, Jean. There's a simple explanation. Pat told me that Nigel was left some money on the condition that he changed his name. So that's all it is. His original name was Stanfield or Stanley, or something like that.'
'Oh!' Jean looked very disappointed.
'Better luck next time,' said Valerie.
'I don't know what you mean.'
'You would like to get Nigel in trouble with the police.'
'You may not believe me, Valerie, but all I wanted to do was my duty,' Jean said, and left the room.
111
'Nigel, I've got something I must tell you.'
'What is it, Pat?' Nigel was looking urgently inside his chest of drawers. 'What did I do with my notes?'
'Oh, Nigel, you must listen! I've got to tell the truth about something.'
'Not murder, I hope?' Nigel laughed. 'Hickory, di@kory, dock, the mouse ran up the clock. The police said "Boo", I wonder who, will eventually stand in the dock?'
'No, of course not! But one day when I had mended your socks and was putting them away in your drawer…'
'Yes?'
'And the bottle of morphia was there. The one you told me about, Nigel, it was there in your drawer where anybody could have found it.'
'Why? Nobody else looks amongst my socks except you.'
'Well, I thought it was wrong, so I took the bottle out of the drawer and I emptied the poison out of it, and I replaced it with some bicarbonate of soda.'
'You mean that when I told Len and Colin that it was morphine, it was just bicarbonate of soda? But that might make the bet no good!'
'Nigel, it was really dangerous keeping it there.'
'So what did you do with the morphine?'
'I put it in the bicarbonate of soda bottle, and I hid it at the back of my handkerchief drawer.'
Nigel shook his head. 'Really, Pat, do you really have a brain? What was the point?'
'I felt it was safer there. I have a room of my own, and you share yours. I wasn't going to tell you about it, ever, but I must now. Because, you see, it's gone.'
'Do you mean…?' Nigel looked shocked. 'There's a bottle with "Soda Bic" written on it, containing morphine, in this place somewhere, and at any time someone might take a spoonful of it if they've got a stomach pain? Why didn't you throw the drug away if you were so upset about it?'
'Because I thought it was valuable and ought to go back to the hospital. As soon as you had won your bet, I meant to ask Celia to put it back.'
'So when did it disappear?'
'I don't know. I looked for it the day before Celia died and couldn't find it.'
'It was gone the day before she died?'
'I suppose,' said Patricia, her face white, 'that I've been very stupid. Nigel, do you think I should tell the police?'
'I suppose so, yes. And it's going to be all my fault!'
'Oh, no, Nigel dear, it's me. I -'
'I was the one who stole it. It all seemed to be very amusing at the time, but now - Look, Pat, you've probably just forgotten where you put it.' Nigel stood up. 'Let's go along to your room and look.'
IV
'Nigel, those are my underclothes.'
'Really, Pat, you can't go all shy now. Down among the panties is just where you would hide a bottle, now, isn't it?'
'Yes, but I'm sure I -'
There was a slight knock on the door and Sally Finch entered. Her eyes widened. Pat, with a handful of Nigel's socks, was sitting on the bed, and Nigel was digging into a pile of clothes like an excited dog, while panties lay all around him.
'For goodness sake,' said Sally, 'what's going on?'
'Looking for bicarbonate,' said Nigel.
'Bicarbonate? Why?'
'I've got a pain,' he said, smiling. 'In my stomach.'
'I've got some, I believe.'
'No good, Sally, it's got to be Pat's. Hers is the only type that will help my particular problem.'
'You're mad,' said Sally.
'You haven't seen my bicarbonate, have you, Sally?' Pat asked.
'No.' Sally paused. 'But somebody here - no, I can't remember - Have you got a stamp, Pat? I want to send a letter and I haven't got any.'
'In the drawer there.'
Sally opened the drawer, found a book of stamps, took one, and put some money on the desk. 'Thanks. Shall I post this letter of yours at the same time?'
'Yes - no, I think I'll wait.'
When Sally had left the room, Pat dropped the socks and twisted her fingers nervously together. 'Nigel? There's something else I've got to tell you. I'm afraid you'll be angry.'
'I'm past being angry. I'm just frightened. If Celia was poisoned with the morphine that I stole, I shall probably go to prison.'
'It's nothing to do with that. It's about your father.'
'What?' Nigel turned, a shocked expression on his face.
'You do know he's very ill, don't you?'
'I don't care how ill he is.'
'It said so on the radio last night. "Sir Arthur Stanley, the chemist, is in a very bad condition.'"
'So nice to be famous. All the world hears when you're ill.'
'Nigel, if he's dying, you should go to see him.'
'No, I certainly will not! He may be dying, but he's still the same person!'
'You mustn't be like that, Nigel. So unforgiving.'
'Listen, Pat - I told you once, he killed my mother.'
'I know you said so, and I know you loved her very much. But, Nigel, lots of husbands are unkind and it makes their wives unhappy. But to say your father killed your mother isn't really true.'
'You know so much about it, don't you?'
'I know that some day you'll be sorry that you didn't make peace with your father before he died. That's why -' Pat paused. 'That's why I've written to your father - telling him -'
'You've written to him? Is that the letter Sally wanted to post?' Nigel walked over to the desk. He picked the letter up, tore it into small pieces and threw it into the waste paper basket. 'That's that!'
'Really, Nigel, you can tear the letter up, but you can't stop me writing another.'
'You're so stupid. Did you not understand that when I said my father killed my mother, I was stating just a plain fact. My mother died from taking too much of her sleeping medicine. They said at the inquest that she took it by mistake. But she didn't take it by mistake. It was given to her, deliberately, by my father. He wanted to marry another woman, and my mother wouldn't give him a divorce. It was plain murder. What would you have done in my place? Told the police? My mother wouldn't have wanted that… So I did the only thing I could do - told him I knew - and left home - for ever. I even changed my name.'
'Nigel - I'm sorry… I never dreamed…'
'Well, you know now… about the respected Arthur Stanley. But his other woman didn't marry him after all. I think she guessed what he had done -'
'Nigel dear, how awful…'
'All right. We won't talk of it again. Let's get back to this bicarbonate business. Now think back carefully to exactly what you did with the stuff. Think, Pat.'
مشارکت کنندگان در این صفحه
تا کنون فردی در بازسازی این صفحه مشارکت نداشته است.
🖊 شما نیز می‌توانید برای مشارکت در ترجمه‌ی این صفحه یا اصلاح متن انگلیسی، به این لینک مراجعه بفرمایید.