سرفصل های مهم
فصل 03
توضیح مختصر
زمان مطالعه

13 دقیقه

سطح

ساده
دانلود اپلیکیشن «زیبوک»
این فصل را می‌توانید به بهترین شکل و با امکانات عالی در اپلیکیشن «زیبوک» بخوانید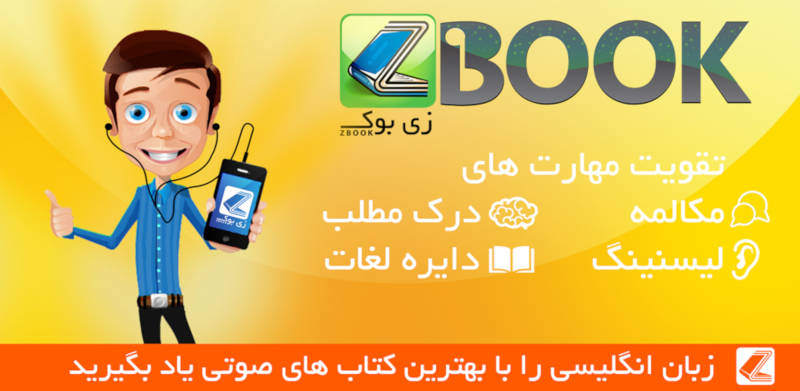 متن انگلیسی فصل
CHAPTER THREE
Hurrying up the steps, Mrs Hubbard put her key into the door of 26 Hickory Road. Just as it opened, a big young man with red hair ran up behind her.
'Hallo, Ma, have you been out having fun?'
'I've been out to tea, Mr Bateson.'
'I cut up a beautiful dead body today,' said Len. 'That was fun!'
'A beautiful dead body! Really, you are awful.'
Len Bateson laughed.
A thin young man with untidy hair came out of a room on the right, and said sharply, 'Oh, it's only you. I thought because of the noise it must be at least a group of big men.'
'I hope it doesn't harm your nerves,' replied Bateson.
'Not more than usual,' said Nigel Chapman, and went back into his room.
'Our delicate flower,' said Len.
'Now don't you two quarrel.' said Mrs Hubbard. 'I like everyone to be friendly.'
The big young man smiled down at her. 'I don't mind Nigel, Ma.'
'Oh, Mrs Hubbard, Mrs Nicoletis is in her room and said she would like to see you as soon as you got back.' A tall dark girl stood against the wall on the stairs to let her pass.
Mrs Hubbard sighed and went on up.
Len Bateson said, 'What is it, Valerie? Complaints about our behaviour?'
'I don't know.' The girl came down the stairs. 'This place gets more like a madhouse every day.' She went through the door on the right.
In fact, 26 Hickory Road was two houses: 24 and 26. They had been made into one on the ground floor so that there was a large sitting room and dining room there. Two staircases led to the floors above which remained separate. The girls occupied bedrooms on the right-hand side of the house, and the men on the other, the original Number 24.
Upstairs, Mrs Hubbard knocked on the door of Mrs Nicoletis's room and entered. Mrs Nicoletis was on the sofa. She was a big woman, still good-looking, with an angry-looking mouth and large brown eyes.
'Ah! So there you are.'
'Yes,' said Mrs Hubbard, 'I was told you wanted to see me.'
'Yes, I do. It is disgusting!'
'What's disgusting?'
'These bills!' Mrs Nicoletis showed her a handful of papers. 'What are we feeding these students on? Shellfish and champagne? Is this the Ritz Hotel?'
'They get a good breakfast and a good evening meal - plain, healthy food. It is all very economical.'
'Economical? You dare to say that to me? When I am being ruined?'
'You make a very good profit. Mrs Nicoletis.'
'Bah! That Italian cook and her husband. They cheat you over the food.'
'Oh no, they don't. I can tell that no one cheats me over anything.'
'Then it is you yourself - you who are robbing me.'
Mrs Hubbard remained calm. 'I can't allow you to say things like that. It is not nice, and one day you will be in trouble for it.'
'Ah!' Mrs Nicoletis threw the bills up in the air from where they fell to the floor in all directions. 'You admit that these totals are higher than those of last week?'
'Of course they are.' Mrs Hubbard bent and picked the bills up. 'There's been some very good cut-price food at Lampson's Stores. I've taken advantage of it. Next week's totals will be below average. There.' Mrs Hubbard put the bills in a neat pile on the table. 'Anything else?'
'The American girl, Sally Finch, she talks of leaving - I do not want her to go. She will bring here other American scholars. She must not leave.'
'What's her reason for leaving?'
'How can I remember? It was not true, what she said. I could tell that. You will talk to her?'
'Yes, of course.'
'It must be because of the Communists - you know how Americans hate Communists. Nigel Chapman - he is a Communist.'
'I doubt it.'
'Yes, yes. You should have heard what he was saying one evening.'
'Nigel will say anything to annoy people.'
'You know them all so well. Dear Mrs Hubbard, you are wonderful! I say to myself again and again - what would I do without Mrs Hubbard?'
'Well, I'll do what I can.' She left the room and hurried along the passage to her own sitting room.
But there was to be no peace for Mrs Hubbard just yet. As she entered, a tall figure stood up and said, 'I would like to speak to you for a few minutes, please.'
'Of course, Elizabeth.'
Mrs Hubbard was rather surprised. Elizabeth Johnston was a girl from the West Indies who was studying Law. She was hard-working and ambitious, and kept herself to herself, but Mrs Hubbard heard a slight shake in her voice.
'Will you come with me to my room, please?'
Mrs Hubbard followed her up to the top floor. Elizabeth opened the door of her room and went across to a table near the window.
'Here are my work notes. The result of several months' hard study. You see what has been done?'
Mrs Hubbard gasped. Ink had been spilled on the table. It had run all over the papers. Mrs Hubbard touched it with her finger. It was still wet.
'This was done while I was out. It is not even my own ink. Somebody brought ink here and did it deliberately.'
'What a very cruel thing to do. Elizabeth, I am shocked and will do my best to find out who did this. Do you have any ideas about that?'
The girl replied at once. 'This is green ink. Not many people use it, but I know one person here who does. Nigel Chapman.'
'Nigel? Do you think Nigel would do a thing like that?'
'I don't think so - no.'
'Well, I'm very sorry, Elizabeth, that such a thing has happened in this house.'
'Thank you, Mrs Hubbard. There have been - other things, haven't there?'
'Yes - er - yes.'
Mrs Hubbard left the room and started towards the stairs. But she stopped suddenly and instead went along the passage to a door at the end. She knocked and a voice told her to enter. The room was a pleasant one and Sally Finch herself, a cheerful redhead, was a pleasant person. She was writing at a desk and looked up, smiling.
'Sally, have you heard what's happened to Elizabeth Johnston?'
'What has happened to her?'
Mrs Hubbard told her about the green ink.
'That's an awful thing to do,' Sally said. 'But everybody likes Elizabeth, so who…? Well, it fits in with all the other things. That's why -'
'That's why what?'
Sally said slowly, 'That's why I'm getting out of here. Did Mrs Nick tell you?'
'Yes. She was very upset about it.'
'Well, I just don't like what's going on. It was strange losing my shoe, but then Valerie's scarf being all cut to bits and Len's rucksack… I've a feeling that there's a person in this house who isn't right.'
Mrs Hubbard went downstairs to the students' common room. There were four people there: Valerie Hobhouse, lying on a sofa; Nigel Chapman, sitting at a table with a heavy book open in front of him; Patricia Lane, leaning against the fireplace; and a girl in a coat, who was pulling off a woollen hat. She was a short, fair girl with brown eyes and a mouth that was usually a little open so that she always looked surprised.
'Something very unpleasant has happened,' Mrs Hubbard said. 'Nigel, I want you to help me.'
'Me, Madam?' Nigel shut his book. His thin face suddenly lit up with a surprisingly sweet smile. 'What have I done?'
'Nothing, I hope,' said Mrs Hubbard. 'But ink has been deliberately spilt all over Elizabeth Johnston's notes, and it's green ink.'
His smile disappeared. 'I use green ink.'
'Awful stuff,' said Patricia. 'I wish you wouldn't, Nigel.'
'I like being unusual,' said Nigel. 'But are you serious, Mum? About Elizabeth's papers?'
'Yes, I am serious. Did you do it, Nigel?'
'No, of course not. I like annoying people, but I would never do an unpleasant thing like that - and certainly not to Elizabeth. I usually keep my ink on the shelf over there.' He got up and went across the room. 'The bottle's nearly empty. It should be nearly full.'
The girl in the coat gasped. 'Oh, I don't like it -'
Nigel turned to her. 'Have you got an alibi. Celia?'
'I didn't do it. I really didn't. I've been at the hospital all day. I couldn't -'
'Now, Nigel,' said Mrs Hubbard. 'Don't joke with Celia.' Patricia Lane said angrily, 'Why do you suspect Nigel? Just because his ink was taken -'
Valerie said, 'That's right, darling, defend your little boy. You know,' she looked at Mrs Hubbard, 'all this is getting beyond a joke. Something will have to be done about it.'
'Something is going to be done,' said Mrs Hubbard firmly.
مشارکت کنندگان در این صفحه
تا کنون فردی در بازسازی این صفحه مشارکت نداشته است.
🖊 شما نیز می‌توانید برای مشارکت در ترجمه‌ی این صفحه یا اصلاح متن انگلیسی، به این لینک مراجعه بفرمایید.