سرفصل های مهم
فصل 13
توضیح مختصر
زمان مطالعه

8 دقیقه

سطح

سخت
دانلود اپلیکیشن «زیبوک»
این فصل را می‌توانید به بهترین شکل و با امکانات عالی در اپلیکیشن «زیبوک» بخوانید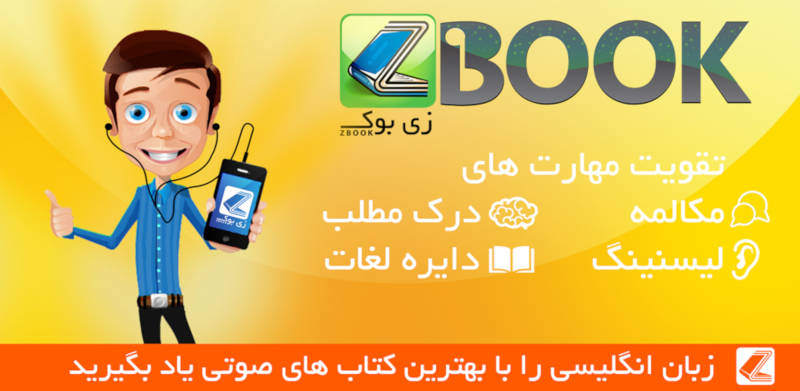 متن انگلیسی فصل
CHAPTER THIRTEEN
Hercule Poirot stepped from a taxi at 26 Hickory Road. The door was opened by Geronimo. 'Is Mrs Hubbard in?'
'I take you upstairs to her.'
'A little moment.' Poirot stopped him. 'Do you remember the day when certain electric light bulbs disappeared?'
'Yes, I remember.'
'Exactly what bulbs were taken?'
'The one in the hall and I think in the common room.'
'Do you remember the date?'
Geronimo thought. 'I think it was on the day when a policeman come, some time in February -'
'A policeman? What did a policeman come here for?'
'He come here to see Mrs Nicoletis about a man who murdered a woman somewhere else.'
And that was the day the bulbs were missing?'
'Yes. Because I turn switch and nothing happen. And I look in drawer for more and I see bulbs have gone. So I use just candles.'
Poirot thought about this as he followed Geronimo up to Mrs Hubbard's room.
She was looking very tired and held out a piece of paper to him. 'I've done my best to write down these things in the proper order, but I'm not sure that it's completely accurate.'
'I am deeply grateful to you, Madame.' Poirot looked at the piece of paper. 'I see now that the rucksack is first. You had, I believe, a visit from the police here? And it was after that that you found the rucksack?'
'Yes. Len Bateson was going off on a hitch-hike and he couldn't find his rucksack anywhere, and everyone looked, and at last Geronimo found it behind the boiler, all cut up. So strange and pointless, Monsieur Poirot.'
'Yes, strange and pointless.' Poirot paused. 'How soon after this did the stealing begin?'
'I think… yes, Genevieve said she had missed her bracelet about a week after that. Between 20th and 25th February.'
'And after that the stealing went on?'
'Yes.'
'And this rucksack, was Len Bateson very angry about it?'
'Yes. But Len is that type of boy, Monsieur Poirot,' said Mrs Hubbard, smiling. 'He's also very generous, and kind.'
'What was it, this rucksack - something special?'
'Oh no, it was just ordinary.'
'Could you show me one like it?'
'Of course. Colin's got one. So has Nigel - in fact Len's got one again now because he had to go and buy another. They get them at the shop at the end of the road. It's much cheaper than any of the big stores.' Mrs Hubbard led him to Colin McNabb's room, opened the cupboard and picked up a rucksack.
'It would take some strength to cut that,' said Poirot.
'Oh yes, strength and - well - anger, you know.'
'I know, yes, it is not pleasant.'
'Then, when later that scarf of Valerie's was found, also cut to pieces, well, it did look - unbalanced.'
'Ah,' said Poirot. 'But I think there you are wrong, Madame. I do not think there is anything unbalanced about this business. I think it has purpose, and shall we say, method? You say that these rucksacks are bought at the shop at the end of the road?'
'Yes.'
Poirot thanked Mrs Hubbard, then left the house and walked down Hickory Road until he came to the shop. In the window was a lot of sports equipment. Poirot entered and said he would like to buy a rucksack for his nephew who was going hitch-hiking.
The man said, 'Ah, hitch-hiking. They all do it nowadays, all over Europe some of these young people go. Now, here is the usual one we sell. Good, strong, and really very cheap,' he said as he wrapped it up.
Poirot paid him and went out with his package. He had only gone a step or two when he felt a hand on his shoulder.
'Just the man I want to see,' said Inspector Sharpe. 'There's a place along here where you can get a cup of coffee, if you're not busy.'
The place was almost empty. The men carried their cups to a small table in a corner and Sharpe told Poirot the results of his interviews with the students. 'The only person we've got any evidence against is Chapman,' he said. 'And there we've got too much. Three lots of poison in his possession! But I doubt he would have been as honest about his activities if he was guilty.'
And your hunt through the house - did you find anything?'
'Patricia Lane, in her drawer, had a handkerchief covered in green ink.'
'Green ink?' Poirot said. 'Patricia Lane! So it may have been she who spilled it over Elizabeth Johnston's papers and then wiped her hands afterwards. But surely…'
'Surely she wouldn't want her dear Nigel to be suspected,' Sharpe finished for him.
'But, of course, someone else might have put the handkerchief in her drawer. Anything else?'
'Well, it seems Leonard Bateson's father is in a mental hospital. Bateson's a nice fellow, but his temper is a bit, well, uncontrolled.'
Poirot nodded. Suddenly he remembered Celia Austin saying that it wasn't her who cut up the rucksack; that it was done with anger. How did she know it was done with anger? Had she seen Len Bateson attacking that rucksack?
'But we didn't find what we wanted. No forged passports.'
'You cannot really expect such a thing as a false passport to be left about for you to find, my good friend. Things will only make sense if we begin at the beginning.'
'What do you call the beginning, Poirot?'
'The rucksack,' said Poirot softly. 'All this began with a rucksack.'
مشارکت کنندگان در این صفحه
تا کنون فردی در بازسازی این صفحه مشارکت نداشته است.
🖊 شما نیز می‌توانید برای مشارکت در ترجمه‌ی این صفحه یا اصلاح متن انگلیسی، به این لینک مراجعه بفرمایید.