سرفصل های مهم
فصل 07
توضیح مختصر
زمان مطالعه

12 دقیقه

سطح

سخت
دانلود اپلیکیشن «زیبوک»
این فصل را می‌توانید به بهترین شکل و با امکانات عالی در اپلیکیشن «زیبوک» بخوانید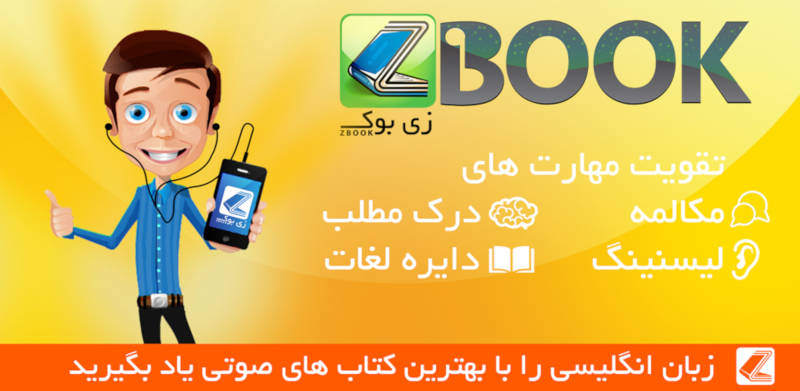 متن انگلیسی فصل
CHAPTER SEVEN
Miss Lemon was rarely, if ever, late. Storms, illness, transport failure - none of these things seemed to affect her. But this morning Miss Lemon arrived, breathless, at five minutes past ten instead of at ten o'clock.
'I'm extremely sorry, Monsieur Poirot. I was just about to leave the flat when my sister rang up, very upset. One of the students has committed suicide.'
'What is the name of the student?'
'A girl called Celia Austin.'
'How?'
'They think she took morphia.'
'Could it have been an accident?'
'Oh no. She left a note.'
Poirot said softly, 'It was not this I expected, no,… and yet it is true, I expected something.' He looked at Miss Lemon. 'Please answer what letters you can. Me, I will go round to Hickory Road.'
Geronimo let Poirot in. 'Sir, we have here big trouble. The girl, she is dead in her bed this morning. First the doctor came. Now comes an Inspector of the police. He is upstairs with Mrs Hubbard. Why would she wish to kill herself, when last night she was engaged to be married?'
'Engaged?'
'Yes, yes, to Mr Colin.' Geronimo opened the door of the common room for Poirot. 'You stay here, yes? When the police go, I will tell Mrs Hubbard you are here.'
Upstairs, Mrs Hubbard was with Inspector Sharpe, who was asking questions. He was a big, comfortable-looking man with a gentle manner that hid his determination.
'There will have to be an inquest,' he said. 'So we must get the facts right. Now, this girl had been unhappy lately, you say?'
'Yes.'
'Love affair?'
'Not exactly.' Mrs Hubbard paused.
'You think perhaps she had a reason for killing herself?'
'Inspector Sharpe, the girl had done some very stupid things, but…'
'Yes?'
'Well, for three months things have been disappearing - small things, I mean - nothing important. No money.'
'And this girl was responsible?'
'Yes. The night before last a friend of mine came to dinner. A Monsieur Hercule Poirot - perhaps you know the name?'
Inspector Sharpe's eyes opened rather wide. 'Monsieur Hercule Poirot? Now that's very interesting.'
'He gave us a little talk after dinner and we discussed the fact that things had been stolen. He advised me, in front of them all, to go to the police.'
'He did, did he?'
Afterwards, Celia came to my room and admitted everything. She was very upset.'
'Were you going to tell the police?'
'No. She was going to pay for everything, and everyone was very nice to her about it.'
'Was she short of money?'
'No. She had a job as a pharmacist at St Catherine's Hospital and a little money of her own. It was kleptomania, I suppose,' said Mrs Hubbard. 'You see, there was a young man she was fond of.'
And he ended their relationship?'
'Oh no. The complete opposite. He defended her very strongly, and last night he told us that they were now engaged to be married.'
Inspector Sharpe looked very surprised. 'And then she goes to bed and takes morphia?'
'I can't understand it.' Mrs Hubbard shook her head.
'And yet the facts are clear.' Sharpe looked at the small, torn piece of paper on the table.
Dear Mrs Hubbard, I really am sorry and this is the best thing I can do.
'It's not signed, but you are sure it's her handwriting?'
'Yes.' But Mrs Hubbard was worried. Why did she feel so strongly that there was something wrong about it?
'There's one clear fingerprint on it which is definitely hers,' said the Inspector. 'The morphia was in a small bottle with the label of St Catherine's Hospital on it, so she probably brought it home with her yesterday in order to commit suicide.'
'I really can't believe that. She was so happy last night.'
'Well, perhaps her mood changed when she went up to bed. Perhaps there was more in her past than you know about. This young man of hers - what's his name?'
'Colin McNabb. He's doing a Psychology course at St Catherine's. Celia was very much in love with him, more, I think, than he was with her.'
'That probably explains things. She hadn't told him everything she should have. Young people are very romantic and sometimes expect too much of love affairs.' He stood up. 'Thank you, Mrs Hubbard. Her mother died two years ago and the only relative is an elderly aunt - we'll contact her.' He picked up the small piece of paper with Celia's writing on it.
'There's something wrong about that,' said Mrs Hubbard suddenly.
'Wrong? In what way?'
'I don't know - but I feel I should know. Oh dear, I feel so stupid this morning.'
'It's all been very difficult for you.' Inspector Sharpe opened the door and immediately fell over Geronimo, who was pressed against it. 'Hello,' he said. 'Listening at doors, eh?'
'No, no, I do not listen - never! I am just coming in with message.'
'I see. What message?'
'There is gentleman downstairs to see Mrs Hubbard.'
'All right. Go in and tell her.'
The Inspector walked down the passage and then paused as he heard Geronimo say, 'The gentleman with the moustache, he is waiting to see you.'
'Gentleman with the moustache, eh,' said Sharpe to himself, and went downstairs and into the common room. 'Hello, Monsieur Poirot. It's a long time since we met.'
Calmly Poirot turned from where he had been examining a bookshelf near the fireplace. 'Surely - yes, it is Inspector Sharpe, is it not? But you did not work in this part of London?'
'I moved here two years ago. So I would like to know why you came along here the other night to give a talk on criminology to students.'
Poirot smiled. 'But Mrs Hubbard here is the sister of my wonderful secretary, Miss Lemon. So when she asked me -' When she asked you to investigate what had been going on here, you came along. That's it really, isn't it?'
'You are correct.'
'But why? A silly girl taking a few things. Why did that interest you, Monsieur Poirot?'
Poirot shook his head. 'It is not so simple as that.'
'Why not? I don't understand,' Sharpe said.
'No, and I do not understand. The things that were taken - they did not make a pattern - they did not make sense. And other things happened that were meant to fit in with the pattern of Celia Austin - but they did not fit in. They were meaningless, and some were even cruel. But Celia was not cruel.'
'She was a kleptomaniac?'
'I very much doubt it. It is my opinion that stealing these cheap objects was to attract the attention of a certain young man.'
'Colin McNabb?'
'Yes. She was in love with Colin McNabb, who never noticed her. So instead of being a pretty, well-behaved girl, she became a young criminal. Colin McNabb was immediately interested in her.'
'He must be very stupid.'
'Not at all. He is a keen psychologist.'
'Oh, one of those! I understand now.' Inspector Sharpe smiled. 'So, the girl was rather clever.'
'Surprisingly so. And I think the idea had been suggested to her by someone else.'
'But still,' said Sharpe, 'I don't understand. If this kleptomania business was successful, why did she commit suicide?'
'The answer is that she did not commit suicide. Are you quite sure that she did?'
'It's obvious, Monsieur Poirot and -'
The door opened and Mrs Hubbard came in looking very pleased with herself. 'I've got it. It came to me suddenly. Why that suicide note looked wrong, I mean. Celia couldn't possibly have written it.'
'Why not, Mrs Hubbard?' asked Sharpe.
'Because it's written in blue-black ink. And Celia filled her pen with green ink - that ink over there - at breakfast time yesterday morning.' She went to the shelf and held up the nearly empty bottle. 'I am sure that the piece of paper was torn out of the letter she wrote to me yesterday - and which I never opened.'
'What did she do with it? Can you remember?'
Mrs Hubbard shook her head. 'I left her alone in here and she must have just forgotten about it.'
'And somebody found it and opened it… somebody -' The Inspector paused. 'You understand what this means? Somebody saw the possibility of using the opening words of her letter to you - to suggest something very different. To suggest suicide - So this means -'
'Murder,' said Hercule Poirot.
مشارکت کنندگان در این صفحه
تا کنون فردی در بازسازی این صفحه مشارکت نداشته است.
🖊 شما نیز می‌توانید برای مشارکت در ترجمه‌ی این صفحه یا اصلاح متن انگلیسی، به این لینک مراجعه بفرمایید.