سرفصل های مهم
فصل 09
توضیح مختصر
زمان مطالعه

18 دقیقه

سطح

سخت
دانلود اپلیکیشن «زیبوک»
این فصل را می‌توانید به بهترین شکل و با امکانات عالی در اپلیکیشن «زیبوک» بخوانید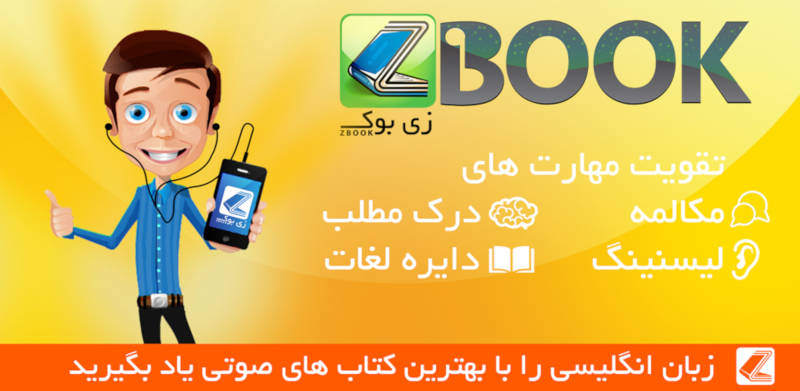 متن انگلیسی فصل
CHAPTER NINE
Inspector Sharpe leaned back in his chair and took a deep breath. He had interviewed a tearful French girl, the gentle Mr Akibombo and several other foreign students who did not really understand what he was saying. None of these, he was certain, knew anything about the death of Celia Austin.
His next interview was with Nigel Chapman, who immediately took control of the conversation. 'Of course, I had an idea that you'd got it wrong when you thought it was suicide. But it rather pleases me that you suddenly saw it in a new way because she filled her pen with my green ink. The one thing the murderer couldn't possibly have expected. I suppose you've thought carefully about what can be the motive for this crime?'
'I'm asking the questions, Mr Chapman,' said Inspector Sharpe. 'Oh, of course,' said Nigel. 'I was trying to go directly to the important points. But I suppose we've got to go through all the usual boring questions. Name, Nigel Chapman. Age, twenty-five. I'm studying History at London University. Anything else you want to know?'
'What is your home address, Mr Chapman?'
'No home address. I have a father, but he and I have quarrelled, and his address is therefore no longer mine. So 26 Hickory Road and Coutts Bank, will always find me.'
Inspector Sharpe did not react to Nigel's behaviour. He suspected that it hid his nervousness of being questioned about a murder. 'How well did you know Celia Austin?' he asked.
'I knew her very well in the sense that I saw her almost every day, but in fact I didn't know her at all. I wasn't interested in her and I think she probably disapproved of me.'
'Did she disapprove of you for any particular reason?'
'She didn't like my sense of humour.'
'When was the last time you saw Celia Austin?'
'At dinner yesterday evening. When Colin told us they were engaged.'
'Was that at dinner or in the common room?'
'At dinner. Afterwards, when we went into the common room, Colin went off somewhere.'
'And the rest of you had coffee in the common room?'
'Yes.'
'Did Celia Austin have coffee?'
'Well, I suppose so. I mean, I didn't actually notice her having coffee, but she must have had it.'
'You did not personally hand her some coffee?'
'Are you trying to suggest something, Mr Sharpe? Well, I didn't go near her. I've never been attracted to Celia, and her engagement to Colin McNabb caused no murderous feelings in me.'
'I'm not suggesting anything like that, Mr Chapman,' said Sharpe. 'But somebody wanted Celia Austin dead. Why?'
'I can't imagine why, Inspector. Celia was such a boring girl, but very nice, not at all the type to get herself murdered.'
'Were you surprised when you found that it was Celia who had been stealing things here?'
'Very.'
'You didn't, perhaps, encourage her to take those things?'
'Me! Why would I? And surely, Inspector, the reason was psychological?'
'Do you think that Celia Austin was a kleptomaniac?'
'What other explanation can there be?'
'You don't think that someone might have suggested it to Miss Austin as a way of - say - making Mr McNabb look at her in a new way?'
Nigel's eyes shone. 'Now that really is a most interesting explanation. And it's perfectly possible, because of course Colin would react like that.'
'Have you any ideas, Mr Chapman, about the things that have been going on in this house? About, for example, the throwing of ink over Miss Johnston's papers?'
'If you're thinking I did it, Inspector, that's quite untrue. Of course, it looks like me because of the green ink, but if you ask me, somebody used my ink to make it look like me.'
The next person on Inspector Sharpe's list was Leonard Bateson. He was even more uncomfortable than Nigel, though it showed in a different way.
'All right!' he shouted, after the first few questions. 'I poured out Celia's coffee and gave it to her. And you can believe it or not, but there was no morphia in it.'
'You saw her drink it?'
'No. We were all moving around and I got into an argument with someone just after that.'
'So you are saying that anybody could have dropped morphia into her coffee cup?'
'No. You try to put anything in anyone's cup! Everybody would see you.'
'Would they?' said Sharpe.
Len shouted, 'Why do you think I would want to poison the girl? I liked her. She must have taken it herself. There's no other explanation.'
'We might think so, if it wasn't for the false suicide note.'
'False! She wrote it, didn't she?'
'She wrote it as part of a letter, early that morning.'
'Well - she could have torn a bit out and used it as a suicide note.'
'Really, Mr Bateson, if you wanted to write a suicide note you would write one. You wouldn't take a letter you had written to somebody else and carefully tear out one particular bit.'
'I might do. People do all sorts of strange things.'
'So did you believe Celia when she said she had stolen the things in the house?'
'Of course. But it did seem strange. She didn't seem to be the type to be a kleptomaniac. Nor a thief either.'
'And you can't think of any other reason for her having done it?'
'What other reason could there be?'
'Well, she might have wanted to make Colin McNabb interested in her.'
Len shook his head. 'She wouldn't have been able to plan a thing like that. She didn't have the knowledge.'
'You've got the knowledge, though, haven't you?'
Len gave a short laugh. 'You think I would do a stupid thing like that? You're mad.'
The Inspector changed direction. 'Do you think that Celia Austin spilled the ink over Elizabeth Johnston's papers, or do you think someone else did it?'
'Someone else. Celia said she didn't do that and I believe her. She never got annoyed with Elizabeth, not like some people did.'
'Who got annoyed with her - and why? '
'She criticised people, you know.' Len paused. Anyone who said something without really thinking. She would look across the table and say something like, "I'm afraid that is not proved by the facts. It has been well established by mathematics that…" Well, it was annoying - especially to Nigel, for example.'
Ah yes. Nigel Chapman.'
And it was green ink, too.'
'So you think it was Nigel who did it?'
'Well, it's possible.'
'Can you think of anybody else who Elizabeth Johnston annoyed?'
'Well, Colin McNabb wasn't too pleased now and again, nor was Jean Tomlinson.'
Sharpe saw Valerie Hobhouse next.
Valerie was cool and stylish. She seemed much less nervous than either of the men. She had been fond of Celia, she said. Celia was not very clever and it was rather sad the way she so loved Colin McNabb.
'Do you think she was a kleptomaniac, Miss Hobhouse?'
'Well, I suppose so. I don't really know much about the subject.'
'Do you think anyone had encouraged her to do what she did?'
'You mean in order to attract Colin?'
'You're very quick on the point, Miss Hobhouse. Yes, that's what I mean. You didn't suggest it to her, perhaps?'
Valerie smiled. 'Well, no, considering that a favourite scarf of mine was cut to pieces. I'm not as kind as that.'
'Do you think anyone else suggested it to her?'
'No. I think it was just natural behaviour.'
'What do you mean by natural?'
'Well, I first suspected that it was Celia when Sally's shoe went missing. Celia was jealous of Sally. She's easily the most attractive girl here and Colin gave her a lot of attention. So, on the night of this party, Sally's shoe disappeared and she had to go in an old black dress and black shoes. And there was Celia looking as pleased as a cat that's swallowed the cream. But I didn't suspect her of taking all these other things like bracelets and compacts.'
'Who did you think took those?'
Valerie shook her head. 'Oh, I don't know. One of the cleaning women, I thought.'
'And the rucksack that was cut up?'
'Was there a rucksack taken? I had forgotten.'
'Miss Hobhouse, have you any ideas of your own about Celia Austin's death? Any idea of the motive for it?'
Valerie's face was serious now. 'No. It was a horrible thing to happen. I can't think of anybody who wanted Celia to die. She was a nice girl and she had just got engaged, and…'
'And?'
'I wondered if that was why,' said Valerie slowly. 'Because she had got engaged. Because she was going to be happy. But that means somebody is - well - mad.'
Inspector Sharpe looked at her thoughtfully. 'Yes. Madness is a possible reason. So, have you any theory about the ink on Elizabeth Johnston's papers?'
'I don't believe that Celia would do a thing like that.'
'Any idea who it could have been?'
'Well… not a reasonable idea.'
'But an unreasonable one?'
'Well, I've got a sort of idea that it was Patricia Lane.'
'Really! Now you do surprise me. Patricia Lane seems such a well-balanced young lady.'
'I'm not saying she did do it. I just think she might have.'
'Why?'
'Well, Patricia disliked Elizabeth because she was always criticising her beloved Nigel. You know, when he made silly statements, the way he does.'
'You think it was more likely to have been Patricia rather than Nigel himself?'
'Oh, yes. Nigel wouldn't bother, and he would certainly not use his own special ink.'
'Then it might be somebody who did not like Nigel Chapman and wanted to make people think that he did it? Who does dislike him?'
'Oh, well, Jean Tomlinson does. And Nigel and Len Bateson often quarrel with each other.'
'Have you any ideas, Miss Hobhouse, how morphia could have been given to Celia Austin?'
'I suppose the coffee is the most obvious way. We were all moving around in the common room. Celia's coffee was on a small table near her and she always waited until it was nearly cold before she drank it. Anybody could have dropped a pill or something into her cup.'
'The morphia,' said Inspector Sharpe, 'was in the form of a powder.'
'Oh. That would be rather more difficult, wouldn't it?'
'Can you describe to me exactly what happened that evening in the common room?'
'Well, we all sat about, talked. Most of the boys went out. Celia went up to bed rather early and so did Jean Tomlinson. Sally and I stayed there rather late. I was writing letters and Sally was reading some notes. I think I was the last to go up to bed.'
'Thank you, Miss Hobhouse. Will you send Miss Lane to me now?'
Patricia Lane looked worried, but not frightened. And she told the Inspector nothing very new. When he asked her about Elizabeth Johnston's papers, Patricia said that she was sure that Celia had thrown the ink on them.
'But she said she didn't, Miss Lane.'
'Well, of course, she would. But it fits in, doesn't it, with all the other things?'
'Do you know what I think about this case, Miss Lane? That nothing fits in very well.'
'I suppose,' said Patricia, 'that you think it was Nigel who did it, because of the ink. That's such nonsense. I mean, Nigel wouldn't have used his own ink if he had done a thing like that. But anyway, he wouldn't do it.'
'He didn't always get on very well with Miss Johnston, did he?'
'Oh, she could be annoying sometimes, but he didn't really mind.' Patricia Lane leaned forward. 'I would like to try to make you understand some things about Nigel, Inspector. I'm the first to admit that he's got a very difficult manner. It turns people against him. He's rude and makes fun of people, but really he's very different from what he seems. He's one of those shy, rather unhappy people who really want to be liked, but who, for some reason, find themselves saying and doing the opposite to what they mean to say and do.'
'Ah,' said Inspector Sharpe. 'Rather unfortunate, that.'
'Yes, but it comes from having had an unfortunate childhood. Nigel's father was very hard and never understood him. He treated his mother very badly too. After she died they had a big quarrel and Nigel left the house, and his father said that he would never give him any help or money. Nigel said he didn't want anything from his father, and he never went near him again. Since his mother died, he's never had anyone to care for him. He has a wonderful mind, but just can't show himself as he really is.'
Inspector Sharpe looked at her thoughtfully. 'In love with the fellow,' he thought. He wondered if Nigel Chapman had been attracted to Celia Austin. If so, Patricia Lane might have disliked her a lot. Disliked her enough to murder her? Surely not - and of course, the fact that Celia had got engaged to Colin McNabb would surely destroy that as a possible motive. He thanked Patricia Lane and asked for Jean Tomlinson.
مشارکت کنندگان در این صفحه
تا کنون فردی در بازسازی این صفحه مشارکت نداشته است.
🖊 شما نیز می‌توانید برای مشارکت در ترجمه‌ی این صفحه یا اصلاح متن انگلیسی، به این لینک مراجعه بفرمایید.