سرفصل های مهم
فصل 06
توضیح مختصر
زمان مطالعه

10 دقیقه

سطح

ساده
دانلود اپلیکیشن «زیبوک»
این فصل را می‌توانید به بهترین شکل و با امکانات عالی در اپلیکیشن «زیبوک» بخوانید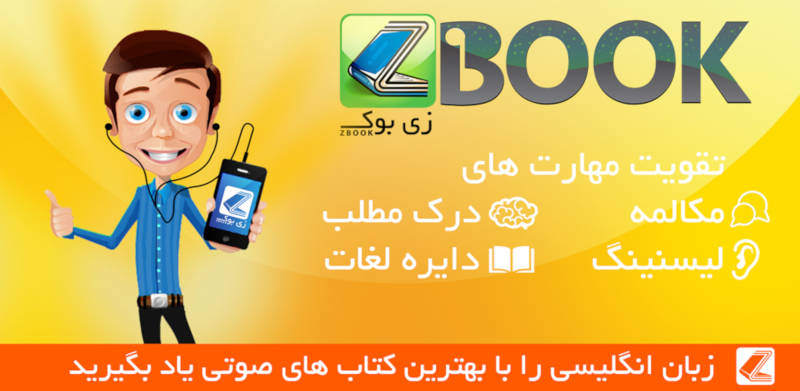 متن انگلیسی فصل
CHAPTER SIX
The next day Mrs Hubbard woke with a sense of relief. A silly girl had been responsible for the recent events. And now there was order again. Going down to breakfast, however, her new sense of peace was destroyed.
'Is it true, Ma?' said Len Bateson. 'That it's Celia who's been taking those things? Is that why she was not at breakfast?'
'I'm not really surprised,' said Sally. 'I always had a sort of idea…'
'Are you saying that it was Celia who threw ink on my notes?' Elizabeth looked shocked.
'Celia did not throw ink on your work,' said Mrs Hubbard. 'And I wish you would all stop discussing this. I meant to tell you all later, but -'
'But Jean was listening outside the door last night,' said Valerie.
'I was not listening. I just happened to go -'
'Come now, Elizabeth,' said Nigel. 'You know very well who threw the green ink. I did, of course.'
'He didn't!' said Patricia. 'He's only pretending. Nigel, how can you be so stupid?'
'I'm being kind to you, Pat. Who borrowed my ink yesterday morning? You did.'
'I do not understand, please,' said Mr Akibombo.
'You don't want to,' Sally said.
Colin McNabb had been trying to speak for some time. Now he hit the table hard with his hand and suddenly everyone was silent. 'Don't any of you know anything about psychology? Celia's been going through a very difficult time and she needs treating with kindness, not all this nonsense.'
'I quite agree about being kind,' said Jean, 'but we should not encourage stealing.'
'This wasn't stealing.' said Colin. 'You make me sick - all of you.'
'Interesting case, is she, Colin?' said Valerie, and smiled at him.
'If you're interested in the workings of the mind, yes.'
'I would like to make a formal protest.' said Mr Chandra Lal, an Indian student who also lived in the hostel. 'Boracic powder, very necessary for my eyes, was taken.'
'Please,' said Mr Akibombo. 'I still do not understand.'
'Come along,' said Sally. 'I'll tell you about it on the way to the college.' She guided him out of the room and was followed by the other students.
'Oh dear,' said Mrs Hubbard. 'Why did I ever take this job on?'
Valerie, who was the only person left, smiled. 'Don't worry, Ma. It's a good thing it's all come out. Everyone was getting very anxious.'
'I must say I was very surprised.'
'That it was Celia? I thought it was rather obvious, really.'
'Have you always thought that?'
'Well, one or two things made me wonder. Anyway, she's got Colin where she wants him.'
As Valerie went out, Mrs Hubbard heard her saying cheerfully in the hall, 'Good morning, Celia. All is known and all is going to be forgiven.'
Celia came into the dining room, her eyes red from crying.
'You're very late.' Mrs Hubbard said. 'The coffee's cold and there's not much left to eat.'
'I didn't want to meet the others.'
'You've got to meet them sooner or later.'
'Oh, I know, but of course I'll leave at the end of the week.'
'You don't need to do that. But you'll have to pay for anything that you can't return.'
Celia interrupted her eagerly. 'Oh, yes, I've got my cheque book with me.' It was in her hand with an envelope. 'And I had written to you in case you weren't here, to say how sorry I was.'
'All right.' Mrs Hubbard looked at the list of objects. 'It's difficult to say how much -'
'Well let me give you a cheque for what you think and then I can take some back or give you more later.'
Mrs Hubbard suggested a sum and Celia opened the cheque book and started to write, then stopped. 'Oh dear, my pen has no ink.' She went over to the shelves where there were various small things that belonged to the students. 'There isn't any ink here either, except Nigel's awful green. Oh, I'll use that.' She filled the pen and wrote out the cheque. Then she looked at her watch. 'I shall be late. I had better not stop for breakfast.'
'Now, you should have something, Celia - Yes, what is it? ' Geronimo, the Italian manservant, had come into the room. 'Mrs Nicoletis, she has just come in. She wants to see you. She is very angry.'
'I'm coming.' Mrs Hubbard left the room while Celia began cutting off a piece of bread.
Mrs Nicoletis was walking up and down her room and turned when she heard Mrs Hubbard come in. 'You sent for the police? Without a word to me? Who do you think you are?'
'I did not send for the police.'
'You are not telling the truth.'
'Mrs Nicoletis, you can't talk to me like that.'
'Oh no! Of course it is I who am wrong. Not you. Always me. Everything you do is perfect. Police in my respectable hostel.'
'But no one has "called in the police". A famous private detective had dinner here last night. He gave a very interesting talk to the students.'
'Yes, and you told this detective friend of yours all about our most private matters. That is a great breaking of trust.'
'Not at all. I'm responsible for this place and I'm glad to tell you that one of the students has admitted that she has been responsible for most of these things.'
'What is the good of that? My beautiful Students' Home will now have a bad name. No one will come.' Mrs Nicoletis sat down on the sofa and began to cry. 'Nobody thinks of my feelings. If I died tomorrow, who would care?'
Wisely leaving this question unanswered, Mrs Hubbard left the room.
She then put notes in all the students' rooms explaining that Celia wished to pay them for anything they had lost.
As she came down to dinner, Len Bateson stopped her. 'I'll wait for Celia out in the hall, and bring her in. So that she knows everything is all right.'
'That's very nice of you, Len.'
So, as soup was being passed round, Len's voice was heard from the hall. 'Come along in, Celia. All friends here.'
Nigel remarked sharply to his soup plate, 'So, he's done his good job for the day!' but he waved to Celia as she came in with Len's arm round her. And there was a general sound of cheerful conversation.
Colin McNabb came in late and seemed quieter than usual. When the meal was nearly finished he got up and said, 'I've got to go out and see someone, but I would like to tell you all first.
Celia and I - hope to get married next year when I've done my course.' He immediately received good wishes and jokes from his friends and finally escaped.
'I'm so glad, Celia,' said Patricia. 'I hope you'll be very happy.'
'Everything is now perfect,' said Nigel. 'Why is dear Jean looking so serious? Do you disapprove of marriage, Jean?'
'Of course not.'
'I always think it's so much better than free love, don't you? Nicer for the children. Looks better on their passports.'
Elizabeth Johnston said suddenly, 'I would still like to talk about what happened yesterday.'
Valerie said, 'What's the matter, Elizabeth?'
'Oh, please,' said Celia. 'I really think that if the person who threw the ink on your papers, and cut up that rucksack, admits it like I've done, then everything will be all right.'
Valerie said with a short laugh, 'And we'll all live happily ever after.'
They all got up and went into the common room. There was some competition to give Celia her coffee, then finally everyone living in 24 and 26 Hickory Road went to bed.
مشارکت کنندگان در این صفحه
تا کنون فردی در بازسازی این صفحه مشارکت نداشته است.
🖊 شما نیز می‌توانید برای مشارکت در ترجمه‌ی این صفحه یا اصلاح متن انگلیسی، به این لینک مراجعه بفرمایید.