سرفصل های مهم
فصل 02
توضیح مختصر
زمان مطالعه

10 دقیقه

سطح

سخت
دانلود اپلیکیشن «زیبوک»
این فصل را می‌توانید به بهترین شکل و با امکانات عالی در اپلیکیشن «زیبوک» بخوانید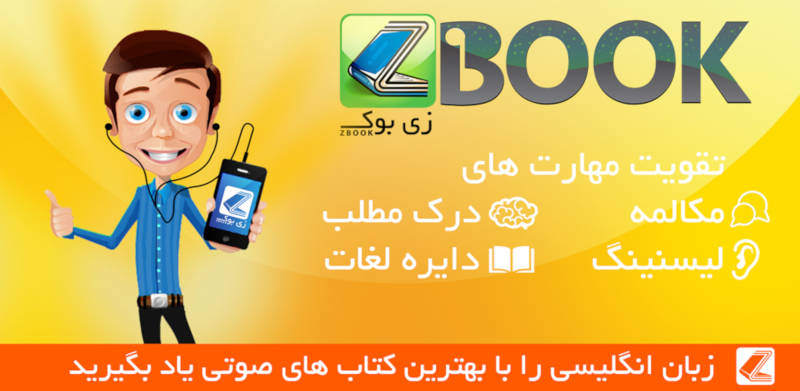 متن انگلیسی فصل
CHAPTER TWO
Miss Lemon's sister, Mrs Hubbard, looked very like her. She was a little fatter, her hair was more stylish, and she was gentler in manner, but her eyes were the same sharp eyes that shone through Miss Lemon's glasses.
'This is very kind of you, Monsieur Poirot,' she said. 'Very kind. And such a wonderful tea, too.'
'First, we enjoy our tea - afterwards we talk business.' Poirot smiled at her and stroked his moustache. 'Can you explain to me exactly what worries you?'
'Yes, I can. It would be natural for money to be taken. And jewellery - that's natural too - well, I don't really mean natural - but it would make sense. So I'll just read you a list of the things that have been taken.' Mrs Hubbard opened her bag and took out a small notebook.
Evening shoe (one of a new pair)
Bracelet (cheap)
Diamond ring (found in a plate of soup)
Powder compact Lipstick Stethoscope Old grey trousers Electric light bulbs Box of chocolates Silk scarf (cut to pieces) Rucksack (cut to pieces)
Boracic powder Bath salts Cookery book
Hercule Poirot took a long, deep breath. 'Very - very interesting. I congratulate you, Mrs Hubbard.'
She looked surprised. 'But why, Monsieur Poirot?'
'I congratulate you on having such an unusual and beautiful problem.'
'Well, perhaps it makes sense to you, Monsieur Poirot, but -'
'It does not make sense at all. Why was such a strange collection of things stolen? Is there any system there? The first thing to do is to study the list of objects very carefully.'
There was a silence while Poirot did this. When he finally spoke, Mrs Hubbard jumped.
'The first thing that I notice is this,' said Poirot. 'Most of the things were of small value, except for two - a stethoscope and a ring. Forget the stethoscope for a moment, I would like to concentrate on the ring. You say a diamond ring?'
'Yes, it had been Miss Lane's mother's engagement ring. She was most upset when it was missing, and we were all relieved when it reappeared the same evening in Miss Hobhouse's plate of soup. Just an unpleasant joke, we thought.'
'And so it may have been. But I myself think for someone to steal the ring and then return, it is important. If a lipstick, or a powder compact or a book are missing, you do not call in the police. But a diamond ring is different. It is very likely that the police will be called in. So the ring is returned.'
'But why take it if you're going to return it?' said Miss Lemon. 'That is a good question,' said Poirot. 'But for the moment we will forget questions. I am concentrating now on the objects. Who is this Miss Lane from whom the ring was stolen?'
'Patricia Lane? She's a very nice girl who's studying History.'
'Rich?'
'She's got a little money, but she doesn't have many new clothes.'
'What is she like?'
'Well, she's neither dark nor fair and rather quiet. A serious type of girl.'
'And the ring was found in Miss Hobhouse's plate of soup. Who is Miss Hobhouse?'
'Valerie Hobhouse? She's a clever girl with dark hair and rather a sharp manner. She works in a beauty salon, Sabrina Fair.'
'Are these two girls friendly?'
Mrs Hubbard thought. 'I think so - Patricia gets on well with everybody really. Valerie has her enemies, but she's got her admirers too, if you know what I mean.'
'I think I know,' said Poirot. He looked at the list again. 'What is so interesting is the different groups of things. There are the cheap articles and then we have the stethoscope, which someone might want to sell. Who did it belong to?'
'Mr Bateson - he's a big, friendly young man.'
'A medical student?'
'Yes.'
'Was he very angry?'
'Yes, Monsieur Poirot.'
'And who did the grey trousers belong to?'
'Mr McNabb. They were very old, but Mr McNabb is fond of his old clothes and he never throws anything away.'
'So we have come to the things that seem not worth stealing - old trousers, light bulbs, boracic powder, bath salts - a cookery book. The boracic was probably taken by mistake; the cookery book may have been borrowed and not returned. Then there is the evening shoe, one of a new pair? Who do they belong to?'
'Sally Finch. She's an American girl studying Science over here on a scholarship. She was going to a party in evening dress and the shoes were really important because they were her only evening shoes.'
'It was inconvenient - and annoying for her - yes. Yes, perhaps there is something there…' He was silent for a moment. 'And there are two more articles - a rucksack and a silk scarf, both cut to pieces. Here we have something that may be cruel. Who did the rucksack belong to?'
'Nearly all the students have rucksacks and many of them are the same - bought at the same place. But this one belonged to Leonard Bateson.'
'And the silk scarf. To whom did that belong?'
'To Valerie Hobhouse.'
'Miss Hobhouse… I see.'
Poirot closed his eyes. Pieces of silk scarf and rucksack, cookery books, lipsticks, names and pictures of students spun round in space. But Poirot knew that somewhere there must be a pattern… He opened his eyes. 'This is a matter that needs some consideration. But we might start with practical things. The evening shoe - yes, we might start with that. Miss Lemon, Mrs Hubbard will obtain for you, perhaps, the remaining shoe. Go with it to Baker Street Station, to the lost property department. You will say you left a shoe on a bus. How many buses pass near Hickory Road?'
'Two only, Monsieur Poirot.'
'Good.'
'But why do you think -' began Mrs Hubbard.
Poirot interrupted her. 'Let us see first what results we get. Then you and I must talk again. You will tell me then those things which are necessary for me to know.'
'I really think I've told you everything I can.'
'No, no. Here we have young people all living together, different characters, different s@xes. A loves B, but B loves C, and D and E hate each other because of A perhaps. It is all that I need to know.'
'I'm sure,' said Mrs Hubbard uncomfortably, 'I don't know anything about that sort of thing.'
'But you are interested in people. You will tell me - yes, you will tell me! Because you are worried - not about what has been happening - you could go to the police about that -'
'The owner, Mrs Nicoletis, would not like to have the police called in, I can tell you that.'
Poirot paid no attention to this and continued, 'No, you are worried about someone - someone who you think may have been involved in this. Someone, therefore, that you like.'
'Really, Monsieur Poirot!'
'Yes, really. And I think you are right to be worried. For that silk scarf cut to pieces, it is not nice. And the rucksack, that also is not nice. The rest it seems like childishness - and yet - I am not sure. I am not sure at all!'
مشارکت کنندگان در این صفحه
تا کنون فردی در بازسازی این صفحه مشارکت نداشته است.
🖊 شما نیز می‌توانید برای مشارکت در ترجمه‌ی این صفحه یا اصلاح متن انگلیسی، به این لینک مراجعه بفرمایید.