سرفصل های مهم
فصل 01
توضیح مختصر
زمان مطالعه

9 دقیقه

سطح

ساده
دانلود اپلیکیشن «زیبوک»
این فصل را می‌توانید به بهترین شکل و با امکانات عالی در اپلیکیشن «زیبوک» بخوانید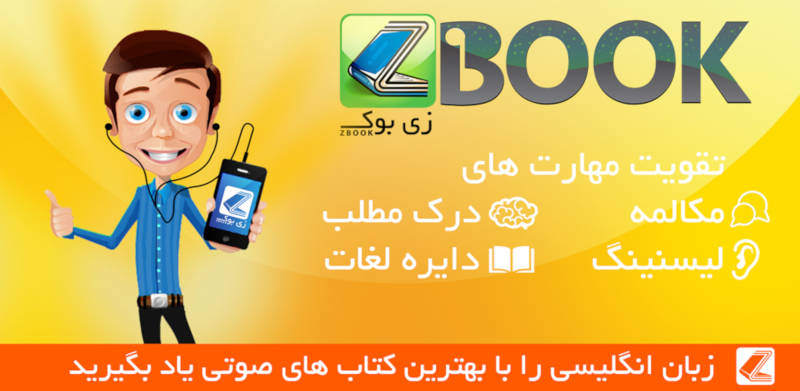 متن انگلیسی فصل
Chapter one
Uncle Ralph
'I can understand a broken neck or a broken leg, but not a broken heart.'
Mr Ralph Nickleby closed the thick book that contained the names of all the people who owed him money. His money-lending business was doing well, he thought with a satisfied smile. Life had never been better. It was true that he had never married, he had no friends and he was unpopular with his neighbours, but he did not care. People admired him because he was rich, and that was good enough for him. In his world, money was the only thing that mattered.
While Mr Nickleby was congratulating himself on his own success, there was a knock at the door. A tall, middle-aged man with strange, wild eyes walked into the room. It was Newman Noggs, Mr Nickleby's clerk.
'What do you want, Newman?' Mr Nickleby said, annoyed by his interruption.
'I have a letter for you,' the clerk replied, one eye looking at his employer, the other looking out of the window.
'Well, bring it here, man!' Mr Nickleby said impatiently.
Newman took the letter carefully out of his badly fitting suit, carried it slowly across the room and gave it to his employer.
Mr Nickleby read it quickly. 'My brother's dead,' he said. 'That was sudden.' He stood up, walked across to the window, and stared thoughtfully through its dirty glass into the smoke-blackened yard behind his house.
'Children alive?' Noggs asked.
'Unfortunately for me, yes,' Mr Nickleby said. 'Both of them. And the mother, too. No money, and now they expect me to take care of them. They're all in London now, waiting for my help. What do I care about them? I never met them.'
Noggs looked at his employer's back with a strange expression on his face.
It was not exactly a smile, but it was not a look of sadness either. Nobody could ever understand the expressions on Newman Noggs's face.
'Get me my coat and gloves, Newman,' Mr Nickleby suddenly decided, turning away from the window. 'I have a visit to make.'
Mr Nickleby walked quickly to the Strand, one of the busiest streets in London. He knocked several times on the door of a small house and waited.
The door was finally opened by a servant girl.
'Is Mrs Nickleby at home?' he demanded.
'You mean Miss La Creevy?' the girl replied.
'No, I mean Mrs Nickleby!'
'Show the gentleman up, Hannah,' a voice called from inside the house.
Mr Nickleby walked straight past the servant girl into the hall of the house and quickly up the stairs. On the first floor he met a small, bird-like, middle- aged woman wearing black gloves and a yellow cloth tied around her head.
'My name's Miss La Creevy,' the woman said with a friendly smile. 'I'm an artist. Would you like me to paint your picture for you? You have a wonderfully serious face. Such strong eyes!'
'I'm not here for a painting, madam,' Mr Nickleby replied impatiently. 'I'm looking for a Mrs Nickleby. Is she here?'
'A lady from the country and her two children have rented a room on the second floor,' the woman said. 'She's a widow.'
'A poor widow?'
'I'm afraid so.'
'That's her,' Mr Nickleby sighed.
The servant girl led him upstairs and into a small room. When he entered, a woman wearing a long black dress rose from her chair. A beautiful girl of about seventeen moved across the room to take her arm. A young man, two or three years older than his sister, stepped forwards and greeted Ralph as his uncle.
'You are Nicholas, I suppose?' Ralph said.
'That is my name, sir,' the young man smiled.
Ralph did not return his nephew's smile, but turned immediately to Mrs Nickleby. 'Well, madam, how are you?' he said. 'You must be brave in your sadness. I always am.'
'This is no ordinary sadness,' Mrs Nickleby said, putting her handkerchief to her eyes.
'I disagree,' Ralph said, calmly unbuttoning his coat. 'Husbands die every day, ma'am, and wives, too.'
'And brothers also, sir,' Nicholas said, already beginning to dislike his uncle.
'Yes, sir, and dogs and cats,' Ralph replied, sitting down. 'You didn't say in your letter how my brother died, ma'am.'
'Nobody knows,' Mrs Nickleby said, her eyes filled with tears. 'We believe that he died of a broken heart.'
'Impossible!' Ralph said angrily. 'I can understand a broken neck or a broken leg, but not a broken heart. It is an excuse for people who want to escape their debts.'
'Some people, I believe, have no hearts to break,' said Nicholas quietly.
Ralph turned round in his chair and looked at his nephew with scorn. 'How old is this boy?' he demanded.
'Nicholas is nearly nineteen,' said the widow.
'Nineteen, eh?' said Ralph. 'And do you have a job?'
'Not yet,' Nicholas answered proudly, 'but I'll find one.'
'You'd better,' Ralph said, staring at him with cold, grey eyes. 'You haven't got a penny in the world, have you?'
'That's true,' Nicholas said. 'But don't worry. I won't need your help.'
Nicholas's mother begged the emotional young man to control himself and asked Ralph to forgive her son for his rudeness.
Ralph gave Nicholas another scornful smile, then turned to Mrs Nickleby again. 'You say in your letter, ma'am, that my brother left you nothing when he died,' he said.
'That's true,' the widow said. 'I've had to sell our home to pay my husband's debts, and I've spent the last of my money on the journey to London.
'I hoped that you would be able to help your brother's children. That was his dying wish.'
'What can your daughter do, ma'am?' Ralph asked.
'She has learnt a little French and music.'
'And have you ever done anything?' Ralph said to Nicholas.
'No,' Nicholas replied.
'I thought not!' Ralph said, looking again at Mrs Nickleby. 'Your husband was a dreamer, ma'am. That's why he left you with no money, and left me with the problem of helping you. He was a foolish, selfish man.'
'Yes, that's true, I suppose,' Mrs Nickleby agreed. 'He never listened to my advice about money. I often think that I made a bad mistake when I married him…'
Ralph listened to Mrs Nickleby's complaints about her husband with a halfsmile. When she had finished, he looked at his nephew and said, 'Are you willing to work, sir?'
'Of course I am.'
'Then I have something here that may interest you.'
He took a newspaper from his pocket, and showed him an advertisement:
Mr Wackford Squeers's School for Boys, Dotheboys Hall, near Greta Bridge in Yorkshire, needs an assistant. He will be paid five pounds a year. Mr Squeers is staying in London, at the Saracens Head Hotel, Snow Hill.
'Five pounds a year isn't much,' Kate complained. And Yorkshire is so far away!'
'Be quiet, dear,' Mrs Nickleby told her. 'I'm sure your uncle knows best.'
'And if I get this job,' Nicholas wanted to know, 'what will happen to my mother and sister?'
'I will take care of them,' Ralph promised. 'I will find your sister a job with a dressmaker that I know. But only if you take this job. Do you understand?'
'Then I agree,' Nicholas said, forgetting his anger of minutes earlier and shaking his uncle's hand. 'I'll take the job - if Mr Squeers will have me.'
He will accept you - I can promise you that,' Ralph said. Now, get your hat and coat, young man. We must go to the Saracen's Head immediately!'
مشارکت کنندگان در این صفحه
تا کنون فردی در بازسازی این صفحه مشارکت نداشته است.
🖊 شما نیز می‌توانید برای مشارکت در ترجمه‌ی این صفحه یا اصلاح متن انگلیسی، به این لینک مراجعه بفرمایید.