سرفصل های مهم
فصل 03
توضیح مختصر
زمان مطالعه

15 دقیقه

سطح

ساده
دانلود اپلیکیشن «زیبوک»
این فصل را می‌توانید به بهترین شکل و با امکانات عالی در اپلیکیشن «زیبوک» بخوانید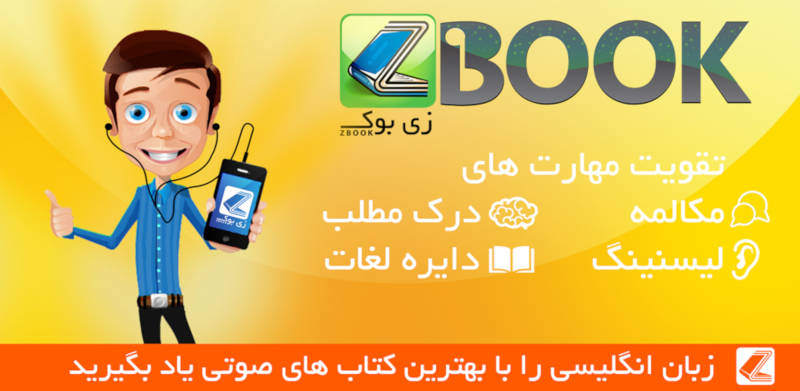 متن انگلیسی فصل
CHAPTER three
Fanny Squeers
'When did he ask you to marry him?'
'Oh, he hasn't asked me yet,' Fanny said.
Wackford Squeers had a twenty-two-year-old daughter, Fanny, who was short and ugly, like her father. One evening, she was having dinner with her parents while they were discussing Nicholas. Fanny had never met Nicholas because she was staying with her friend Tilda when he arrived. She therefore listened to her parents' conversation with interest. When she heard her father say that he was the 'son of a gentleman', she became very interested!
Later that night, she asked her servant about the new teacher. She heard that he had beautiful dark eyes, long straight legs and a sweet smile. She decided that she wanted to meet this interesting young man as soon as possible.
The next day, she went into the schoolroom, pretending that she needed a pen. When she saw Nicholas, her face went red. 'I'm sorry,' she said. 'I thought my father was here. Oh, how embarrassing!'
'Mr Squeers is out,' Nicholas explained politely.
'Could you lend me a pen?' the young lady asked, looking shyly at her feet. 'He does have a beautiful smile,' she thought, giving him a secret, sideways look.
Nicholas gave her a pen, and Fanny left the classroom. Outside the door, she held the pen to her heart. 'I've never seen such wonderful legs!' she sighed, walking away in a dream. Minutes later, she put on her hat and coat and hurried out of the school. 'I have to tell Tilda about him,' she thought.
Fanny was jealous of Tilda Price, who was five years younger than her. A week earlier a farmer, John Browdie, had asked Tilda to marry him. 'Now I can tell her that I'm going to get married, too!' Fanny thought.
Tilda was surprised when she heard Fanny's news. 'This is wonderful!' she said. 'When did he ask you to marry him?'
'Oh, he hasn't asked me yet,' Fanny said. 'But I know that he wants to. He smiles at me in a very special way.'
'Oh, Fanny,' Tilda said, hugging her friend. 'I'm so happy for you. When can I meet the lucky young man?'
'In two days' time, my parents are away on business. Then you and John can both come for tea.'
'What a lovely idea!' Tilda said excitedly. 'I can't wait!'
Two days later, Tilda arrived early at Dotheboys Hall. 'John will be here later,' she explained. 'He's gone home to wash and change his clothes.'
The two girls helped each other with their hair and clothes, then went downstairs. While Fanny was talking excitedly about her 'future husband', there was a knock on the door.
'Come in,' Fanny called nervously.
'Good evening…' Nicholas said, a look of surprise on his face. He had expected to find Mr Squeers.
'Father can't be with us today,' Fanny said. 'But that only makes it better for us, doesn't it?'
Nicholas thought that these words were strange, but he paid no attention to them. He greeted Tilda politely, and stood calmly by the window.
'Don't be embarrassed,' Tilda said, smiling at him. 'I don't mind what you two do in front of me. You can pretend that I'm not here!'
'Tilda!' Fanny said, her face going red.
The two girls started laughing. Nicholas thought that the girls' behaviour was so silly that he started laughing, too.
Soon, the three of them were sitting happily at the table, eating bread and butter and drinking tea. Ten minutes later, John Browdie arrived. He was a big, strong man, but he was not very good at conversation. He seemed happy just to eat bread and butter.
When the plates were empty, John stared at Nicholas and said, 'You're a lucky man to have bread and butter here.'
'What do you mean, sir?' Nicholas replied.
'The last teacher nearly died of hunger,' John laughed. 'Mr Squeers doesn't like spending money!'
Nicholas went red with anger and he told Mr Browdie to apologise for his rudeness in front of Mr Squeers's daughter. Tilda was angry, too.
'If you say another word, John,' she said, 'I'll never speak to you again!' Then she turned to Nicholas and whispered, 'John and I will go into the kitchen. We'll leave you two alone for a few minutes.'
'Why do you want to do that?' Nicholas asked, confused.
'Mr Nickleby, I'm shocked! Look at poor Miss Squeers. She was so excited about today, and she's dressed so prettily because of you.'
'Because of me? Why?'
Tilda looked at Nicholas with a strange smile. 'Does this handsome man think that I'm more beautiful than Fanny?' she thought. 'Perhaps he doesn't want to marry her now.'
'Let's have a game of cards,' she said suddenly.
'There are only four of us, Tilda,' Fanny said, looking at Nicholas out of the corner of her eye. 'We'd better play with partners, hadn't we? Two against two.'
'What do you think, Mr Nickleby?' Tilda asked.
'I'll be happy to be your partner, Miss Price,' Nicholas replied.
'Mr Browdie,' Fanny said, looking at Tilda angrily. 'Will you be my partner?'
John Browdie agreed, although he could not understand why Fanny seemed so upset.
'We're going to win everything,' Nicholas said cheerfully, after he and Tilda had won the first game.
'I think Tilda has already won something that she didn't expect - haven't you, dear?' Fanny said nastily.
'Only a game of cards, my dear,' Tilda replied, pretending not to understand. She was enjoying Fanny's jealousy.
'How boring you are tonight!' Fanny said with a bitter smile.
'Not at all,' Tilda replied. 'I'm in an excellent mood. I was thinking that you seemed unusually boring tonight.'
'Me!' Fanny cried, biting her lip and shaking jealously.
'And your hair's beginning to look untidy,' Tilda said.
The two friends argument became worse and worse. Finally, Fanny started crying. 'Tilda, I hate you,' she shouted.
'I feel the same way about you,' Tilda said.
John Browdie hit the table hard with his enormous hand. 'I've had enough!' he shouted. 'I'm going home!'
'Me, too,' Tilda said, standing up and putting on her hat. She hurried out of the room, followed by John Browdie.
Nicholas looked at Fanny. He was unsure of what to do. Fanny was crying into her handkerchief, shouting things at the closed door. After a few minutes, he quietly left the room.
'In a horrible place like this, I need all the friends I can get,' he said to himself. 'But instead, I only seem to make enemies. What have I done?'
With these unhappy thoughts, he climbed into his dirty, cold bed. But as he lay awake, listening to the other boys in their beds crying with cold and hunger, he soon forgot his own problems. 'Why do places as terrible as this exist?' he thought angrily. 'These poor children are treated worse than animals. Why do their families send them here?'
The next day, things became even worse. When it became clear that Nicholas did not love her, Fanny was filled with anger and confusion. She could not understand why a poor teacher like him did not find her attractive. In addition to this, he had embarrassed her in front of her friend. This showed that Nicholas was not grateful to her father for giving him a job. 'Well,' she thought, 'he has an enemy instead of a friend. I'm going to make life very difficult for him.'
She noticed that Smike seemed to like Nicholas a lot. He followed the young teacher everywhere, and was happy just to be near him. Fanny complained about this to her father, who began to treat Smike even more roughly than before.
One January morning, Smike disappeared. Squeers and his wife went out to look for him, and eventually found him several miles away by the side of the road. He was covered in mud, frozen, tired and hungry. They tied his hands and feet together and brought him back to the school. Then Squeers ordered everybody to go to the schoolroom. He pulled Smike into the room and threw him onto the floor.
'Have you anything to say?' Squeers said to Smike, lifting a stick above his head.
'Please don't hit me, sir,' Smike cried.
Squeers laughed, and brought the stick down hard on the boy's back. Smike screamed with pain while the other boys watched silently. Squeers lifted the stick again, but a loud voice shouted, 'Stop!'
'Who said that?' demanded Squeers, turning round angrily.
'I did,' said Nicholas.
'Sit down!' Squeers told him angrily.
He lifted his stick to hit Smike again, but Nicholas moved quickly towards him.
'I warn you not to touch him,' he said. 'I've seen enough of your evil school and your treatment of the children here.'
Without warning, Squeers screamed wildly and hit Nicholas across the face with his stick. Nicholas immediately jumped on Squeers, took the stick from his hand and began to hit him. Mrs Squeers and Fanny tried to pull Nicholas away, but Nicholas was too strong for them all. He pushed them off and threw the schoolmaster across the room. Squeers hit the wall hard and sank to the floor without moving.
Nicholas looked around, but he could not see Smike. After a moment's thought, he decided that he had no choice. He had to leave the school immediately. He packed his bag quickly and marched out of the front door into the snow.
After walking for a few miles, he calmed down and thought about his situation more clearly. He did not know how he was going to get to London. He only had a little money, and London was over two hundred and fifty miles away.
While Nicholas was worrying about this, he noticed a man on a horse riding towards him. It was John Browdie. They exchanged greetings but did not smile.
After a few seconds' silence, Nicholas said, 'I'm very sorry about our argument. It was my fault. Will you shake hands?'
John Browdie jumped down from his horse with a big smile and shook hands. Then he noticed the cuts on Nicholas's face. When Nicholas told him what had happened, he laughed and shook his hand again.
'You've beaten the schoolmaster?' he said. 'That's the best thing I've heard for years! I love you for it!'
But he became more serious when Nicholas told him about his plan to walk to London. He pulled an old purse out of his pocket and gave Nicholas enough money for the coach journey. Nicholas tried to refuse, but John Browdie did not listen.
'Good luck, young man,' he said, when Nicholas had finally accepted the money. With a cheerful wave, he climbed back onto his horse and rode away, laughing loudly.
Nicholas continued his journey, but he did not travel far that afternoon.
It was nearly dark and there had been a heavy fall of snow, so he went into an empty farmhouse and fell asleep.
When he woke up the next morning, he saw a dark shape sitting in front of him. It was Smike!
'What are you doing here?' Nicholas asked with surprise.
'I want to go with you,' the boy replied. 'You're the only friend I have. Please take me with you.'
'I'm as poor and lonely as you are,' Nicholas said. 'How can I help you?'
'Please!' the boy begged. 'I'll be your servant. I won't ask for anything. I only want to be near you.'
Nicholas agreed, and Smike's face lit up with happiness. He did not know where they were going, but he did not care. He was with his friend, and away from Dotheboys Hall. That was enough to fill his heart with happiness.
مشارکت کنندگان در این صفحه
تا کنون فردی در بازسازی این صفحه مشارکت نداشته است.
🖊 شما نیز می‌توانید برای مشارکت در ترجمه‌ی این صفحه یا اصلاح متن انگلیسی، به این لینک مراجعه بفرمایید.