سرفصل های مهم
فصل 06
توضیح مختصر
زمان مطالعه

10 دقیقه

سطح

متوسط
دانلود اپلیکیشن «زیبوک»
این فصل را می‌توانید به بهترین شکل و با امکانات عالی در اپلیکیشن «زیبوک» بخوانید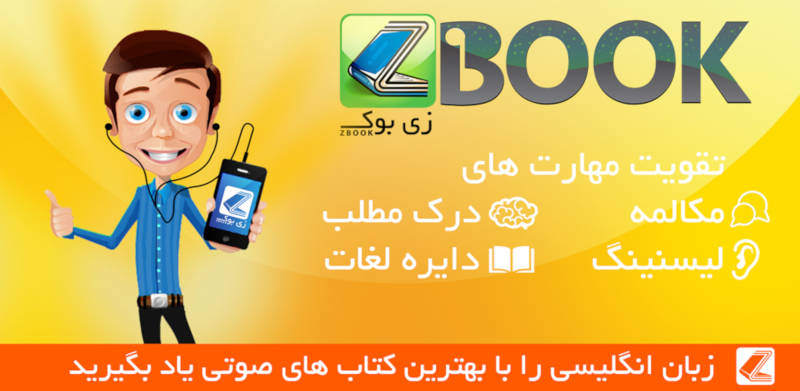 متن انگلیسی فصل
Chapter six
Nicholas Fights Back
Nicholas's anger was greater than his pain, and he threw himself at Sir Mulberry.
When Nicholas received Newman's letter, he and Smike returned to London immediately. They went straight to Newman's lodgings, but the clerk was not at home. Nicholas left Smike to wait for him, and went to see Miss La Creevy, who was not at home either.
After thinking for a moment, he decided to see his mother. A servant girl told him that Mrs Nickleby was at the theatre for the evening. She also told him that his sister now lived at a different address.
Nicholas walked anxiously along the streets, wondering what to do. Feeling hungry, he stopped outside a handsome hotel. An expensive place,' he thought. 'But a glass of wine and a piece of cake will not cost too much.'
He went into the hotel and entered the coffee-room. It was empty except for a noisy group of four gentlemen at one table. Nicholas sat down at a table near the fire, ordered some wine and cake, and began to read a newspaper. Suddenly, he heard one of the men at the other table say his sister s name, and looked up from his paper with surprise.
'Little Kate Nickleby!' the other three men said, lifting their glasses.
The four men drank their wine, put their empty glasses on the table and started laughing.
Nicholas's face burned with anger, but he did not move.
'She's a clever little thing,' the first man said. 'She pretends that she doesn't like me, but she's only playing a game. She's like her uncle.'
'Perhaps her mother is jealous,' another man said. 'She's locked her daughter up. That's why you can't see her.'
'That's no problem,' the first man said. 'I can do anything with the old lady. She'll believe anything I tell her.'
The four men started laughing again.
Nicholas rose angrily and walked across to their table. 'I'd like to speak to you, sir,' he said, staring at the man who had spoken last.
'With me, sir?' Sir Mulberry Hawk replied, looking at Nicholas with drunken scorn.
'With you, sir, in private,' Nicholas replied quietly.
'A mysterious stranger!' Sir Mulberry laughed, lifting his wine-glass to his thick, ugly lips and looking round at his friends.
'Do you refuse to speak to me?' Nicholas said.
'Tell me what you want or go away,' Sir Mulberry answered, drinking more wine.
Nicholas took a card from his pocket and threw it on the table. 'There, sir,' he said. 'You will know what I want when you see my name.'
Sir Mulberry read the name on the card, threw it back onto the table and continued drinking.
'Your name and address, sir?' Nicholas said quietly, shaking with anger.
'I shall give you neither,' replied Sir Mulberry.
'If you are not a gentleman, sir, perhaps one of your friends is. Can anybody give me this man's name and address?' There was silence around the table. 'I am the brother of the young lady who has been the subject of conversation at this table, Nicholas said. 'This man is a lying coward. If no one will tell me his name or address, I can easily discover it.'
Sir Mulberry looked at Nicholas with scorn, then said to his friends, 'Let him talk until midnight if he wants. I have nothing serious to say to a boy of his low class.
The four men continued laughing and drinking, so Nicholas returned to his table and waited. Eventually, three of the men went home, leaving Sir Mulberry alone in the room with Nicholas.
Sir Mulberry sat in silence, staring at the wall with drunken, empty eyes. Nicholas watched and waited, but said nothing. At last, Sir Mulberry gave Nicholas another long, scornful look and rose slowly to his feet. With the waiter's help, he put on his gloves, hat and coat. Then he walked outside.
Nicholas followed him into the street. 'Will you tell me who you are?' he said again.
'No.'
'I shall hold on to your carriage if you don't tell me.'
'I shall tell my driver to hit you if you do.'
'You're an evil man.'
'And what are you?'
'I'm the son of a country gentleman,' Nicholas replied. 'I'm the same as you in birth and background, and better than you in everything else. I tell you again, Miss Nickleby is my sister. Will you or will you not tell me who you are?'
'I'd tell a real gentleman, but not a boy like you. Get out of my way, dog!'
Sir Mulberry pushed him to one side and got into his carriage. Nicholas jumped forward and put his hands on the door.
'I will not let you leave until you…'
Before he could finish his sentence, Sir Mulberry lifted his stick and hit him hard on the side of the head. Nicholas's anger was greater than his pain, and he threw himself at Sir Mulberry. In the fight that followed, he managed to take hold of the stick and hit Sir Mulberry across the face with its heavy handle. Sir Mulberry fell back into the carriage and Nicholas fell to the ground. Frightened by the fighting, the horse ran off wildly down the street, pulling the carriage behind it.
Nicholas felt sick, but he rose painfully to his feet. There was loud shouting all around him as the driver and other men ran after the carriage. As soon as the carriage disappeared around a corner, there was a loud crash, a scream and the sound of breaking glass.
When Nicholas arrived back at the lodgings, he found Newman Noggs sitting by the fire with Smike.
'What have you been doing?' Newman asked when he saw Nicholas's blood-covered face.
'Don't worry about me,' Nicholas replied. 'I'm not badly hurt. But I want you to tell me about my sister. I've learnt part of the story tonight. You must tell me the rest.'
Newman made Nicholas take off his coat and washed the blood from his face. While he was doing this, he told him everything about his uncle, Sir Mulberry Hawk and his sister. Nicholas listened in silence, then told Newman about his fight earlier that evening.
'I'm sure that was Sir Mulberry,' Newman said.
Tomorrow morning, we must find another place for my mother to live,' Nicholas replied. Could you send Miss La Creevy to tell her? Please don't say anything about what happened tonight. I also want you to deliver a short letter to my uncle.'
Early the next morning, Nicholas went to see his sister at Mrs Wititterly s house. Brother and sister immediately fell into each other's arms.
'I've been so unhappy, dear brother,' Kate cried. 'Don't leave me here or I shall die of a broken heart.'
'I'll never leave you anywhere again,' Nicholas promised.
Apologising quickly to the Wititterlys, he hurried with his sister to their mother's house by the river.
'Miss La Creevy has told me everything,' Mrs Nickleby sighed when they arrived. 'But I still don't understand. Is Sir Mulberry such a bad man? Why don't you speak to your uncle? Perhaps there has been some mistake…?'
'My dear mother,' Nicholas replied, 'the time for talking has gone. After the terrible things that he has done, you must throw him out of your life. We do not owe him anything except our scorn. You must leave this house at once. We can stay in our old place at Miss La Creevy's until I can make other arrangements.'
'Everything is ready for you,' Miss La Creevy said. 'You'll all be very welcome.'
'But I've just spent eighteen pence on painting the ceiling,' Mrs Nickleby complained, and started crying.
While Miss La Creevy looked after their mother, Nicholas and Kate carried the furniture into a waiting cart. After the three women had finally left, Nicholas hurried to meet Newman. He gave him a letter for his uncle and the key to the house.
'When you see my mother and sister at Miss La Creevy's, don't say anything about last night,' he reminded him.
Newman took the letter and key, and gave them to Ralph in his office.
'What's this?' Ralph said, picking up the key.
'It came with the letter. A boy brought them a quarter of an hour ago,' Newman lied.
Ralph opened the letter and read:
I know all about you and your evil plans. Your brother's widow and her daughter refuse any more of your help. They hate you as much as I do. I hope that on your death-bed you will feel ashamed of yourself.
Ralph Nickleby read the letter twice, then dropped it to the floor. He sat quietly at his desk, staring angrily at the wall. He did not notice the small smile on his old clerk's lips.
مشارکت کنندگان در این صفحه
تا کنون فردی در بازسازی این صفحه مشارکت نداشته است.
🖊 شما نیز می‌توانید برای مشارکت در ترجمه‌ی این صفحه یا اصلاح متن انگلیسی، به این لینک مراجعه بفرمایید.