سرفصل های مهم
فصل 04
توضیح مختصر
زمان مطالعه

10 دقیقه

سطح

متوسط
دانلود اپلیکیشن «زیبوک»
این فصل را می‌توانید به بهترین شکل و با امکانات عالی در اپلیکیشن «زیبوک» بخوانید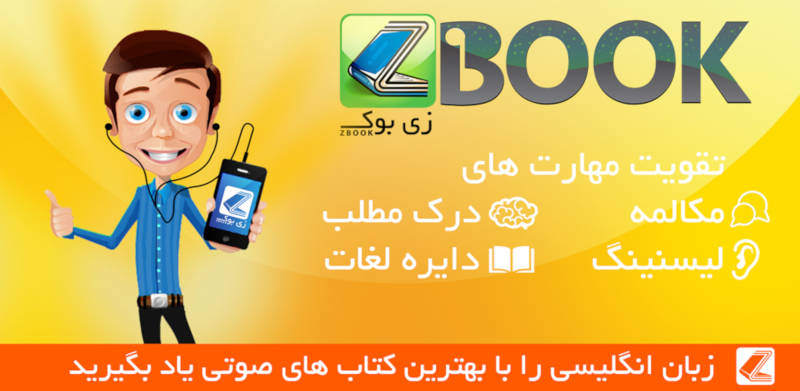 متن انگلیسی فصل
Chapter four
Return to London
'Will you, sir, return that boy to the school where he belongs?'
'I will not.'
Newman Noggs had lodgings at the top of a house near Golden Square.
Arriving home from work one night, he saw two tired, wet travellers waiting patiently outside his door. He invited them straight in and gave them some hot soup and some dry clothes.
'I read your letter,' Nicholas explained as the three of them sat around the fire. 'I got your address from the Crown Hotel, as you suggested. Tell me, how are my mother and sister?'
'Well. Your uncle is letting them live in an empty old house that belongs to him. It's near the river, and it was in a terrible condition when they first moved in. It was smelly and dirty, with rats everywhere.' A strange expression crossed his face when he said this. Nicholas did not know whether Newman felt amused or sickened. 'But your mother and sister have cleaned a couple of rooms and made them quite comfortable,' Newman continued, noticing the anxious look on Nicholas's face. And they don't have to pay any rent.'
Nicholas looked relieved. 'I wanted to come here before visiting them,' he explained. 'I didn't want to cause them any unnecessary problems.' He then described his recent adventures at Dotheboys Hall.
When he had finished, Newman looked at him seriously. 'My dear young man,' he said, 'you'll never make progress in the world if you behave like that… but I'm proud of you!'
'Has my uncle heard about it yet?' Nicholas asked. Newman opened and shut his mouth several times, but did not say anything. 'I must know the bad news sooner or later,' Nicholas said. 'Please tell me now.'
Newman rose from his chair and took a piece of paper from a drawer. It was a copy of a letter which Ralph had received from Fanny Squeers two days earlier. In it, she described how Nicholas had attacked her father, stolen a valuable ring and run away with Smike 'an evil, ungrateful boy'.
'She's lying,' Nicholas said angrily. 'I must find my uncle and tell him what really happened.'
'Your uncle's out of town,' Newman replied. 'He won't be back for three days. He won't answer this letter before he returns. Don't worry. Nobody else knows about it.'
'Are you sure? Not even my mother and sister? Then I must go and see them.'
'No, you mustn't,' Newman said. 'Speak to your uncle when he returns.'
The next day, Nicholas found small, cheap lodgings for himself and Smike, and immediately started looking for a job. He went to a small but busy job agency near Oxford Street, in the centre of London, where he was offered work as a French teacher for the daughters of a local businessman. Nicholas accepted the job happily. As he was walking out, a girl of about eighteen years old came in from the street. He stood to one side as she shyly walked past him. She was so beautiful that he stood and watched her for a long time. He had never seen such a lovely, innocent face, although there was something sad about her soft blue eyes. Eventually, he turned away and walked home, unable to stop thinking about her.
Two days later, Nicholas went to visit his uncle, who had just returned to London. His uncle was not at home, so he went instead to see Miss La Creevy.
'Mr Nicholas!' Miss La Creevy cried happily when she saw him at her door. Come in. You must join me for breakfast. You look so thin, and your face is so pale.'
While they were having breakfast, Miss La Creevy asked him why he had returned to London. Nicholas explained to her what had happened. Then he said, 'I came here because I want to see my uncle. I have to persuade him that I'm not a thief. I went to his house this morning, but he wasn't at home. I must see him before he tells my mother and sister these lies about me. Perhaps you can help me.'
'How can I do that?' Miss La Creevy asked, looking worried.
'My mother and sister don't know that I've returned from Yorkshire. Could you show me where they live? I want to see them before my uncle does.'
Miss La Creevy took him straight to the house by the river, and Nicholas was shocked when he saw it. It's windows were covered with mud, and its walls were wet and dirty. It had probably been empty for many years. Miss La Creevy led him through the door, across a dark, smelly hall and up some stairs. She stopped outside a freshly painted door.
'This is it,' she said. 'Your mother and I have worked very hard to make this as comfortable as possible.'
However, as she was going to knock on the door, she stopped. There was the sound of a man's deep voice from inside the room. Ralph Nickleby had arrived before them!
He was telling Mrs Nickleby and Kate about Nicholas, and they were both crying.
'It's impossible!' Kate said. 'Nicholas isn't a thief. Mother, how can you sit and listen to such things?'
Mrs Nickleby, who had never been very good at understanding situations, just cried even more loudly into her handkerchief.
'If my nephew's innocent, why is he hiding from us?' Ralph said. 'I'm afraid you must both accept the fact that he's a dangerous criminal.'
'That's a lie!' an angry voice shouted, and Nicholas rushed in.
Ralph turned and stared angrily at his nephew.
'Dear Nicholas,' Kate cried, throwing her arms around her brother. 'Be calm, don't do anything foolish…'
'Be calm?' Nicholas replied, his face red with anger. 'How can I be calm in front of this man? He sent me to an evil place to work for the cruellest man that I've ever known. And now he's poisoning the ears of my family against me…'
'Be patient,' Kate begged him. 'Calm down. Tell us what really happened.'
'It's true that I attacked the schoolmaster,' Nicholas said. 'But I did it to save a poor, innocent boy from certain death. I'm not sorry. I'd do the same again if I had the chance.'
'Do you hear this?' Ralph said, turning to Mrs Nickleby. 'Your son isn't even sorry!'
Oh dear! cried Mrs Nickleby. 'I don't know what to think.
'But I'm not a thief!' Nicholas continued, staring proudly at his uncle. 'I found a ring in my pocket after I'd left that horrible school. It was a cheap ring. I believe that Mrs Squeers put it there to make me look like a thief. I sent it back to the school immediately.'
'And what about the boy, Smike?' Kate asked. 'Is it true that you ran away with him?'
'Yes. He's the boy that I saved from the schoolmaster. He's suffered years of cruel treatment at that school. He wanted to come with me, and he's with me now.'
'So everything is true,' Ralph said. 'You don't deny it! Will you, sir, return that boy to the school where he belongs?'
'I will not.'
'You refuse?' said Ralph. 'Then you must listen to me.'
'Why? I will not listen to any more of your lies.'
'Then I will speak to your mother. She understands the real world. Ma'am, I tried to help you by finding your son honest work, but he is a lazy, selfish, ungrateful boy. I will not help him - or you, if he stays with you. If that boy stays, I will leave you now. You will never see me again.'
'You've been kind to us, sir,' Mrs Nickleby replied from behind her handkerchief 'But I can't send my own son away, even if he is guilty of these terrible crimes.'
'Why do you say "if", Mother?' Kate asked. 'You know he's innocent.'
'I don't know what to think,' Mrs Nickleby replied. 'Nicholas is sometimes very bad-tempered, and your uncle has been so good to us. But let's not talk about it anymore. I can't send my own son away. Even if it means that we don't have a penny in the world…'
Ralph turned towards the door, but Nicholas stopped him. 'You needn't leave this place, sir,' he said. 'I'll go, and you won't see me for a very long time.'
'Nicholas!' Kate said, throwing her arms again around her brother. 'You can't go. You'll break my heart if you do.'
'I have to,' Nicholas replied gently. 'If I stay, I'll only bring you unhappiness. We won't forget each other, I promise. And I'm sure that better days will come.'
He kissed his sister gently, then turned again to his uncle. 'I leave my family to you, sir,' he whispered. 'But I promise - if anything bad happens to them, you'll be punished.'
Nicholas left the room without another word and, a few days later, he and Smike left London.
مشارکت کنندگان در این صفحه
تا کنون فردی در بازسازی این صفحه مشارکت نداشته است.
🖊 شما نیز می‌توانید برای مشارکت در ترجمه‌ی این صفحه یا اصلاح متن انگلیسی، به این لینک مراجعه بفرمایید.