سرفصل های مهم
فصل 05
توضیح مختصر
زمان مطالعه

11 دقیقه

سطح

متوسط
دانلود اپلیکیشن «زیبوک»
این فصل را می‌توانید به بهترین شکل و با امکانات عالی در اپلیکیشن «زیبوک» بخوانید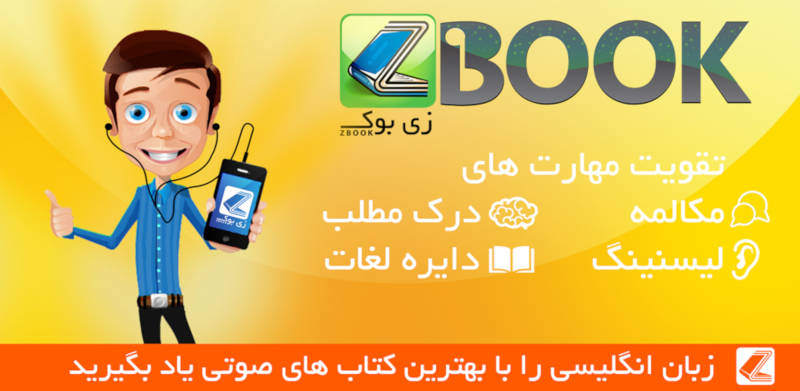 متن انگلیسی فصل
Chapter five
Sir Mulberry Hawk
'Let me go immediately; sir,' Kate whispered angrily.
'My dear girl, why do you pretend to dislike me so much?'
Soon after Nicholas had left London, Kate lost her job at the dressmaker's.
Her mother looked through the newspapers and quickly found an interesting advertisement: a woman called Mrs Wititterly was looking for a companion. Although Kate did not really want the job, she was too tired and upset by recent events to argue. She went with her mother for an interview with Mrs Wititterly.
Mrs Wititterly - a nervous, ill-looking woman - lived in a large house near Sloane Square, a very expensive part of London. Kate's gentleness and intelligence pleased her, and she offered Kate the job as her companion.
Mrs Nickleby was very excited. 'Mrs Wititterly looks very ill,' she thought. 'Perhaps she'll die soon and Mr Wititterly - a fine-looking gentleman! - will fall in love with Kate. He'll ask her to marry him and all our troubles will end!'
A week after the interview, Kate moved all her things to Mrs Wititterly's house and started work.
Ralph Nickleby had a very important business customer, Sir Mulberry Hawk, an ugly old man with lots of money, who had met Kate once at dinner at Ralph's house. Unfortunately for Kate, this horrible old man had liked her a lot. He had sat next to her at dinner and had embarrassed her all evening with his rude jokes and horrible wet-lipped smiles. She had been so upset by his impolite behaviour that she had left the table. After dinner, Sir Mulberry had told Ralph that he wanted to meet Kate again. He asked Ralph to help him and Ralph agreed immediately, thinking that this would be good for his business.
He arranged for Sir Mulberry to meet Mrs Nickleby at his office. Mrs Nickleby liked Sir Mulberry because he said so many nice things about her and her daughter.
'Such a beautiful, intelligent girl!' he said. 'But I'm not surprised. She has such a beautiful, intelligent mother.'
Mrs Nickleby smiled proudly, and let Sir Mulberry walk home with her.
When he had said goodbye, she closed her eyes with excitement. 'I don't believe it,' she thought. 'Such a fine gentleman! He will be an even better husband for Kate than Mr Wititterly!'
One evening, Sir Mulberry invited Mrs Nickleby to the theatre with him.
She put on her best clothes and sat with him in the most expensive seats.
Sir Mulberry was a drunk, but Mrs Nickleby did not care. She felt proud to be with such a well-dressed gentleman - especially as he was so interested in her daughter.
He was telling her for the twentieth time how beautiful Kate was when suddenly he stopped. 'Listen!' he said. 'Some people have come into the next seats. I'm sure I recognise one of the voices.'
Mrs Nickleby listened, and opened her mouth with surprise. She bent forwards and looked around the curtain between the seats. 'Kate!' she said. 'What a lovely surprise!'
'Mother!' Kate replied, equally surprised. 'What are you doing here?' Then she noticed a man sitting in the shadows behind her mother. He was smiling at Kate and kissing the back of his hand.
'Who is that man with you?' Kate whispered.
'You'll never guess!' replied Mrs Nickleby loudly, so that Mrs Wititterly could hear. 'This is Sir Mulberry Hawk.'
Kate remembered the horrible old man from her uncle's dinner party, and her face went pale. However, Mrs Nickleby mistook the strange look on her daughter's face for shyness - the shyness of love!
Mrs Wititterly was as excited as Mrs Nickleby, because Sir Mulberry Hawk was such an important gentleman. She told her husband to invite Sir Mulberry and Mrs Nickleby to sit with them.
'Dear Kate,' said Mrs Nickleby, kissing her daughter. 'How ill you looked a moment ago! You frightened me!'
'It was nothing, Mother,' Kate replied, but it was too late to explain her true feelings to her.
She greeted Sir Mulberry politely, then turned her head towards the stage. Sir Mulberry sat behind her all evening, and she could not enjoy the play. When the play had finished, Sir Mulberry took her arm. Kate tried to escape and walk away, but Sir Mulberry pulled her back.
'Don't hurry,' he said.
'Let me go immediately, sir,' Kate whispered angrily.
'My dear girl, why do you pretend to dislike me so much?'
'Pretend!' Kate repeated. 'How impolite of you, sir, to talk to me in this way!'
'You look prettier when you're angry,' Sir Mulberry said, moving his face closer to hers.
'I hate you, sir,' Kate said, pulling back from him. 'You show scorn for my feelings. If you do not let me join my friends immediately, you'll be sorry. I can be rude, too. I know how to embarrass a man like you in public.'
Sir Mulberry smiled, but did not let go of her arm. When they had reached the front of the theatre, Kate pulled away from him angrily. She hurried past her mother and the Wititterlys without a word. Then she jumped into the waiting carriage, threw herself into the darkest corner and cried.
The next day, Kate received a long letter from her mother, congratulating her on her choice of future husband! Kate felt more upset than ever, but she had to try to forget her unhappiness. Her job was to be cheerful with Mrs Wititterly.
That afternoon, while she was reading to her employer, there was a knock on the door.
'That's Sir Mulberry Hawk,' Mrs Wititterly smiled from her sofa. 'I gave him permission to visit. Aren't you pleased?'
Before Kate could answer, the door opened and Sir Mulberry walked into the room. He sat with the two ladies for over an hour. Mr Wititterly sat with them, too, enjoying the visit of such an important guest. But Kate refused to be friendly.
Sir Mulberry seemed to find Kate's unfriendliness attractive, and he visited the house every day for the next two weeks. However, as his feelings for Kate became clearer, there was a change in Mrs Wititterly's behaviour. Jealous of the attention that he gave to Kate, she became less friendly towards her.
Poor Kate had never been so sad. She already had to suffer Sir Mulberry Hawk's visits every afternoon. Now she had to suffer Mrs Wititterly's increasing coldness towards her, too. Eventually, the two women had a big argument, and Kate hurried to her uncle's house.
Ralph Nickleby was counting money in his office when his niece arrived. He quickly hid the money, put an empty purse on his desk and told Newman Noggs to show her in.
'Well, my dear, what's the matter now?' he asked.
Her eyes shone with anger as she told him about Sir Mulberry. 'He's such a rude, unpleasant man,' she said. 'Mother thinks that he's a gentleman, but she's wrong. Why did you allow him to meet me in this way?'
Something about her proud expression reminded Ralph of Nicholas. 'There is some of that boy's blood in you, I see,' he said.
'I hope there is!' replied Kate. 'And I'm proud of it. As I am your brother's child, I will not accept these insults anymore.'
'What insults, girl?'
'That man treats me like a toy. Uncle, you have to stop him. I'm sure that you will help me. I have no one to advise me or protect me except for you.
Please help me.'
'How can I help you, child?' Ralph said, rising from his chair and walking up and down behind his desk.
'Tell him to leave me alone.'
'No,' Ralph shook his head. 'I can't do that.' Kate looked at him in surprise. 'He's an important customer. I can't afford to offend him. You'll have to live with it. He'll soon get bored with you. Just be patient…'
'Patient!' Kate cried. 'I'd rather live on the street than have to see that man again.'
Before Ralph could say another word, she left the room. As she was closing the door behind her, she was surprised to find Newman Noggs standing in the hall.
'I heard everything,' he said. 'You're right to be strong in front of him. Oh, yes! Ha-ha-ha! Oh, yes, you poor thing.' He walked slowly across the hall and opened the door to let her out into the street. 'Don't be sad,' he whispered. 'I shall see you soon. Ha-ha-ha. And so will somebody else. Yes, yes.'
'Thank you,' Kate answered, hurrying past him. 'You're very kind.'
She walked quickly back to Mrs Wititterly's house, trying to understand Newman's strange words. She did not know that Newman had received a letter from Nicholas. Her brother and Smike were working for a small theatre company in the south of England. Newman knew Nicholas's address, and planned to write to him about Kate's problems as soon as he could.
مشارکت کنندگان در این صفحه
تا کنون فردی در بازسازی این صفحه مشارکت نداشته است.
🖊 شما نیز می‌توانید برای مشارکت در ترجمه‌ی این صفحه یا اصلاح متن انگلیسی، به این لینک مراجعه بفرمایید.