سرفصل های مهم
فصل 14
توضیح مختصر
زمان مطالعه

9 دقیقه

سطح

ساده
دانلود اپلیکیشن «زیبوک»
این فصل را می‌توانید به بهترین شکل و با امکانات عالی در اپلیکیشن «زیبوک» بخوانید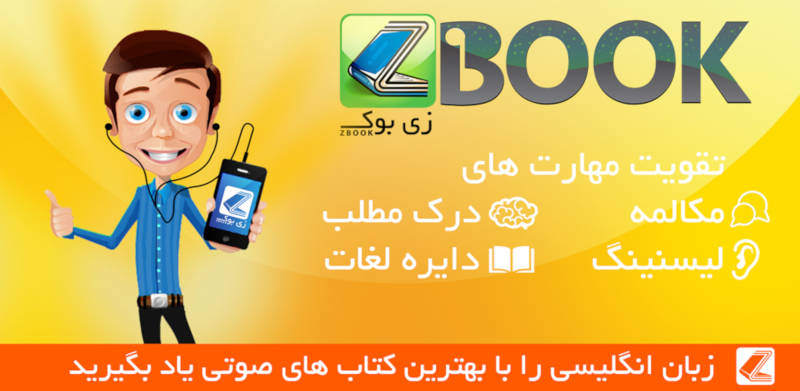 متن انگلیسی فصل
Chapter fourteen
Happiness at Last
Nicholas's happiness was complete. He was with all the people that he loved.
All his enemies had been defeated.
The same evening, Nicholas returned home from Devon and there was much crying and sadness over poor Smike's death. Then Kate told him everything about his uncle.
The next day, the Cheeryble brothers, Brooker and Nicholas arrived at Ralph Nickleby's house. Although they knocked loudly on the door, there was no answer. Soon, a large group of neighbours were standing outside the house. One man climbed through a window at the back and let everybody in. They searched every room, but there was no sign of Ralph. Finally, they reached a room at the top of the house.
'It's very odd,' one of the neighbours whispered. 'He's hiding in the dark behind the door. Look.'
Everyone pressed forwards to see. Then one of them pushed the others to one side and ran in with a loud cry. He took a knife from his pocket and cut down the body.
Ralph had hanged himself.
After a few weeks, the shock of these events slowly passed into memory. Madeline got better and moved in with the Cheeryble brothers, who treated her like a daughter. Kate was sad to see her friend leave, but Nicholas was relieved. He did not want anyone to know that he was in love with Madeline.
One day, the Cheerybles invited Nicholas, Kate, Mrs Nickleby and Miss La Creevy to dinner. When they arrived, brother Charles took Kate by the arm.
'Have you seen Madeline, my dear,' he said, 'since she left your house?'
'No, sir,' Kate replied. 'Not once. I've only received one letter from her. I expect that she'll soon forget all about me.'
'Well, if you go into that room,' Charles said, 'there's a letter from her for you on the table.'
When Kate had gone, Charles asked Nicholas to follow him into his private room. Nicholas was surprised to see Frank Cheeryble.
I thought you'd gone abroad again!' Nicholas said.
Charles watched with a big smile while the two young men shook hands. 'I'm glad, he said. I want you two to be good friends.'
He then showed Nicholas a copy of Madeline's grandfather s will. Nicholas read until he reached the line: Madeline Bray will receive a house valued at twelve thousand pounds when she gets married. He did not know what to say.
Charles turned to Frank. 'My brother and I love Madeline very much. You saved this will from the fire, and we would be very happy if you married this girl. What do you say?'
'No, I can't,' Frank said. 'She's in love with a man who deserves her more than me. I love another woman.'
'Mr Nickleby's sister?' Charles asked with amusement.
While Frank was trying to think of a reply, Charles took Nicholas's hand with a warm smile. 'I know that Madeline loves you, Mr Nickleby, and my brother and I are very happy. We are equally happy with Frank's choice of wife. Would you, sir, allow him to marry your sister?'
At that moment, the door opened and brother Ned came in with Mrs Nickleby, Kate - and Madeline!
'Did you find the letter?' Charles asked, taking Kate's hand. 'Or did you find Madeline herself?'
Everybody started laughing, shaking hands, hugging and kissing each other. Little Miss La Creevy sat in a window-seat and cried with happiness.
Tim Linkinwater, who had known Miss La Creevy for a long time, put his arm around her shoulders. When Newman Noggs arrived, Nicholas's happiness was complete. He was with all the people that he loved. All his enemies had been defeated. Dinner that night was probably one of the happiest dinners in history!
Nicholas wanted to share his happiness with everybody, so a few days later he travelled to Yorkshire to see John Browdie and his wife, Tilda. They were excited to see him. Tilda prepared an enormous breakfast and they sat around the table in the warm kitchen, talking. Eventually, the conversation turned to the subject of Squeers.
'They were talking about him in town last night,' John said. 'News from London is very slow to reach us here. They say that he's been sent to prison for seven years. Is that true?'
'Yes. He's been sent abroad on a prison ship for stealing a will.'
John Browdie laughed loudly, hitting the side of his enormous leg with his hand. 'If the news has reached Dotheboys Hall, I wouldn't like to be in the old woman's shoes. Or Fanny's either! Let's go and find out.'
But Nicholas refused. 'I'll only make things worse for them both if I go, too,' he said.
'That's true,' John agreed.
He kissed his wife, shook Nicholas's hand and rode through the snow to Dotheboys Hall on his horse.
When he arrived, he heard a loud noise coming from inside the school. The news about Squeers had already reached Dotheboys Hall! The boys had locked Mrs Squeers and Fanny into the classroom and were breaking all the furniture. They had stolen Mrs Squeers's hat and forced her to her knees. One of the boys was pushing a long wooden spoon into her mouth. He was making her take her own 'medicine' - the horrible thick soup that she usually made them eat! Another boy was pushing young Wackford's head into the pot of soup.
When John saw other boys attacking Fanny Squeers, he rushed into the room. What's happening here, boys?' he shouted.
'Squeers is in prison, and we're going to run away!' they shouted back. 'We won't stay! We won't stay!'
'Well, don't stay, John said. 'But don't hurt the women.'
The boys cheered loudly. A few minutes later, the school was empty. All the boys had run away.
'You'll pay for this, John Browdie!' Fanny Squeers said angrily. 'You've helped our boys run away!'
John looked at her quietly for a minute, then said, 'I'm glad your father is in prison, Fanny. He deserves his punishment. But if you need a friend, don't forget Tilda and me. We'll be glad to help you if we can.'
With those words, he hurried back to his wife and Nicholas. For the next few days, the countryside was filled with boys. John and his wife helped as many as they could. They gave them food and money. Some boys were found crying under trees in the snow. One poor child was found dead beside the road, frozen to death. But soon, most of the boys had returned to their families.
Dotheboys Hall became just a dark and painful memory.
Nicholas and Madeline married a few months later. On the same day, Kate Nickleby became Mrs Frank Cheeryble. Then Miss La Creevy married Tim Linkinwater in secret.
Nicholas put the money that he received from Madeline into the Cheeryble brothers' business, which became known as 'Cheeryble and Nickleby'. The brothers stopped working, and were free to enjoy the happiness that they had given everyone else.
Ralph Nickleby had not left a will, but nobody wanted to touch his money, so eventually the government took it all. His money, the most important thing in his life, had made no one happy.
As soon as he became rich, Nicholas bought his father's old house in Devon. As the years passed, he and Madeline had several children. Kate and Frank Cheeryble also had children. They moved into a house not far away, and the two families spent many happy times together. Mrs Nickleby sometimes lived with her son, sometimes with her daughter.
A quiet, grey-haired gentleman lived in a little cottage near Nicholas's house. His main pleasure in life was playing with the children. The children all loved dear old Newman Noggs.
Every spring and summer, by the rose-tree in Nicholas's garden, the children always made sure that there were fresh flowers on Smike's grave. Although they had never known him, they spoke about him softly, with tears in their eyes. They knew that he had once been their father's only friend. To them, he would always be their much-loved cousin, Smike.
مشارکت کنندگان در این صفحه
تا کنون فردی در بازسازی این صفحه مشارکت نداشته است.
🖊 شما نیز می‌توانید برای مشارکت در ترجمه‌ی این صفحه یا اصلاح متن انگلیسی، به این لینک مراجعه بفرمایید.