سرفصل های مهم
فصل 13
توضیح مختصر
زمان مطالعه

10 دقیقه

سطح

متوسط
دانلود اپلیکیشن «زیبوک»
این فصل را می‌توانید به بهترین شکل و با امکانات عالی در اپلیکیشن «زیبوک» بخوانید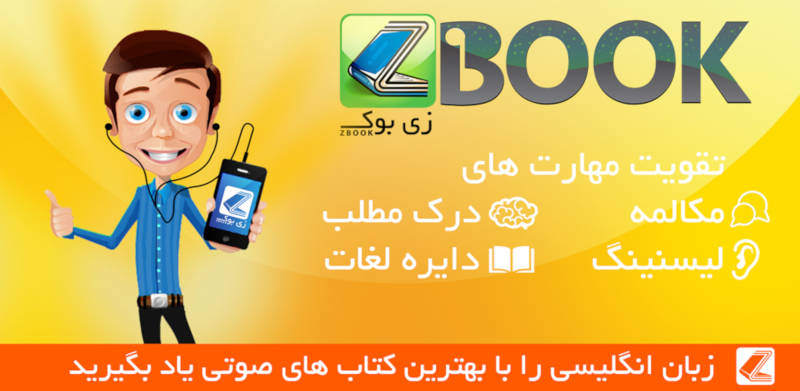 متن انگلیسی فصل
Chapter thirteen
Ralph's Final Defeat
What good was all his money now? He had murdered his own child.
Ralph sat alone in his room and stared at his untouched breakfast. He had a strange feeling that something was wrong. It was nearly midday, and Newman Noggs had still not come to work. He sent his housekeeper to Noggs s home to find him.
'He's not there,' she informed him when she returned. 'He hasn't been home all night, and no one knows where he is. But there's a gentleman waiting for you downstairs.'
Ralph went downstairs, where Charles Cheeryble was waiting to speak to him. Ralph refused to speak to him, and sent him away at once. Then he put on his hat and coat and went to visit Snawley. But Snawley's wife angrily refused to let him see her husband.
'He's in so much trouble because of you!' she said, and shut the door in his face.
Next, Ralph went to the Saracen's Head for news about Squeers, but nobody had seen him for ten days. He decided to visit the house in Lambeth where Squeers and Peg Sliderskew were staying, but he found the two rooms empty.
He eventually discovered from a neighbour that a one-eyed man and a drunken old woman had been carried away from the building by two men the night before.
'They've been caught by the police,' Ralph thought. 'I must tell Arthur Gride at once.'
Arthur Gride, however, did not want to speak to him. 'Go away,' he called from an upstairs window. 'It isn't safe.'
'Come down and open the door,' Ralph demanded, but without success. Gride closed the upstairs window, and there was silence inside the house.
'This is mad!' Ralph said to himself. 'Nobody wants to talk to me. I must find out what's happening.'
Unwillingly, he decided to visit the Cheeryble brothers.
'Which of you visited me this morning?' Ralph asked, looking from one man to the other, unable to tell the difference.
'It was my brother,' said brother Ned.
Without waiting for an invitation, Ralph sat down and crossed his legs. 'Now, gentlemen, what do you wish to say?'
Ned rang a bell and Newman Noggs walked into the room.
'What are you doing here?' Ralph asked with a scornful smile.
'I'm here because I hate the cruel way that you treat honest people,' Noggs replied. 'You enjoy making innocent people suffer. I've seen how you've treated your own family. I've seen you lie about Smike's father and persuade a selfish father to sell his daughter to Arthur Gride. I've seen it all.'
'You can't prove any of this,' Ralph said, still smiling.
'Yes, we can,' brother Charles said. 'Last night, the man Snawley told us everything.' The smile went from Ralph's face. 'Mr Noggs came to us for help a few weeks ago,' Charles explained. 'He had been spying on you for a long time, and had heard all your conversations with Snawley, Gride and Squeers. We quickly discovered that Snawley was not Smike's real father. He told us that the whole lie had been your idea. Last night, Mr Noggs and my nephew found your friend Squeers with the stolen papers in his pocket. You were trying to stop Madeline Bray getting the house that belonged to her, weren't you? Well, your friend Squeers is already with the police.'
'If all this is true, said Ralph, 'why am I not in prison with him?'
'We wanted to help you,' brother Ned said. 'We have told you all this before telling the police about you. We have given you the chance to leave London.'
Ralph smiled scornfully. 'I don't believe a word that you say. I shall not leave London. You have not heard the last of me!' With these proud words, he left the room.
He went straight to the police station, where he found Squeers sitting in a prison room.
What happened last night?' Ralph asked him.
Squeers explained everything, his one eye filled with hate as he spoke. 'It's all your fault,' the schoolmaster said angrily. 'Why didn't you let me burn the papers? Now the police have them. Madeline Bray will get her house, and my life is ruined because of you.'
'The police can't do anything,' Ralph said. 'We'll invent a story, and…
But Squeers refused to listen. 'No,' he said. 'I'm finished with you. I'm going to tell the police everything.'
Ralph left Squeers and angrily walked home. He sat down in the dark, put his head in his hands and did not move for an hour.
At ten o'clock there was a knock on the door. It was Tim Linkinwater.
'Mr Nickleby,' Tim said. 'Something important has happened. You must come with me at once.
'Why should I? For a repeat performance of this morning?'
'No,' replied Tim. 'It's bad news for you, I'm afraid. You must come.'
Ralph paused for a moment. Then he put on his coat and hat and followed Tim Linkinwater.
'What have you got to tell me?' he said to the Cheerybles when he arrived.
'It's about a death,' said brother Charles.
Ralph's eyes brightened for a second. 'Is it my nephew?'
'You should be ashamed of yourself!' said brother Ned. 'You're a hard-hearted, unnatural man. We are here to tell you about the death of a poor, innocent boy - a warm-hearted boy who never knew love, who never did harm to anybody. A boy who has died because of you.'
'Just tell me that my nephew is dead,' Ralph said. 'That's all I want to hear.'
A figure stepped out of the shadows into the centre of the room. It was Brooker. 'These gentlemen are talking about your only son,' he said quietly.
Ralph stared in silence as Brooker told his story. 'Twenty-five years ago,' he said, 'you secretly married a girl for her money. You had a son, but you sent him away so that nobody would know about the marriage. Seven years later, your wife ran away with another man. She died soon afterwards. Although your wife was dead, you still wanted revenge.
'That's when you met me. I was a rough, hard-drinking man in those days. I had lost all my money. You wanted me to find your child, and I agreed. I brought the child home to you, but you weren't grateful. You treated me badly, and I began to hate you. I, too, wanted revenge. Eight years ago, while you were away on business, I took your child to a school in Yorkshire - Dotheboys Hall. After your return, I told you that your son had died.
'A short time later, I was sent abroad on a prison ship. When I returned, I went to Dotheboys Hall to find the boy. I heard that he had run away with an assistant schoolteacher - called Nickleby! - so I came to London to find you. I wanted to tell you about your son, hoping that you would give me money for the information, but you refused to listen. I discovered from Newman Noggs that the boy was very ill and had gone to Devon, so I went down there to see him. Unfortunately, he saw me watching him from behind a tree and was frightened. When I returned to the farmhouse a few days later, your nephew told me that the boy was dead. This is my story. I've been a bad man, I know, but I want you to know what you've really done. You tried to punish your nephew, but you killed your own child instead.'
When Brooker finished, there was silence in the room. Suddenly, Ralph Nickleby picked up the lamp and threw it to the floor. In the darkness and confusion, he escaped.
As he ran home, there was an unfamiliar feeling in his heart - pain. He had always been scornful of people who suffered from broken hearts - he had always believed that they were lying. Now he knew what such pain felt like, and it frightened him.
When he reached home, he sat alone in his room with his head in his hands. He had been blinded by his hate for Nicholas, and had murdered his own child! He could not believe it. He had tried to destroy the only person in the world who had shown his son love. What good was all his money now?
He had murdered his own child.
Interrupted by a loud knocking at the door, he opened the window and called down into the street, 'Who is it?'
'The twins want to know what to do with Brooker,' an unknown voice called up from the darkness.
'Tell them to bring him here tomorrow,' Ralph replied. 'Bring my nephew with them.'
'At what time?'
'In the afternoon. It doesn't matter what time.'
Ralph closed the window and returned to his chair. A church bell struck one o'clock. Rain began to fall. The glass in the window shook in the wind.
'My nephew was right,' Ralph said quietly to himself. 'It's the end.'
مشارکت کنندگان در این صفحه
تا کنون فردی در بازسازی این صفحه مشارکت نداشته است.
🖊 شما نیز می‌توانید برای مشارکت در ترجمه‌ی این صفحه یا اصلاح متن انگلیسی، به این لینک مراجعه بفرمایید.