سرفصل های مهم
فصل 11
توضیح مختصر
زمان مطالعه

12 دقیقه

سطح

متوسط
دانلود اپلیکیشن «زیبوک»
این فصل را می‌توانید به بهترین شکل و با امکانات عالی در اپلیکیشن «زیبوک» بخوانید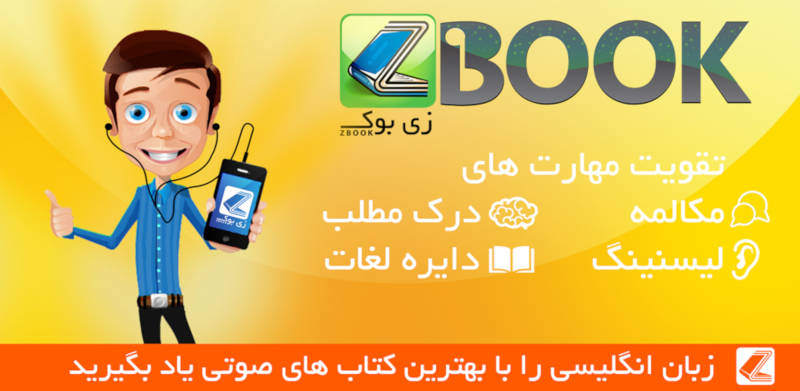 متن انگلیسی فصل
Chapter eleven
An Evil Marriage
'No gentleman would make his daughter do what you are making your daughter do.'
Nicholas met Newman Noggs for a drink and Noggs gave him news about his uncle. A strange man called Brooker kept coming to the office, but Ralph refused to meet him. Nicholas then told Noggs about his job, and about the beautiful girl with the sick father. When he told him her name, Newman jumped up from his chair.
'Oh, no!' he cried. 'How can you do nothing and let this terrible marriage happen?'
'What do you mean?' Nicholas said, confused by his friend's strange behaviour.
'Haven't you heard?' Newman said, his eyes moving around wildly. 'Tomorrow she's going to marry a horrible old moneylender called Arthur Gride - a man worse than your uncle, if that's possible. Your uncle has arranged it all. I heard them discussing it in his office last week.'
Nicholas stood up and forced Newman down into his chair. 'Tell me everything!' he demanded.
Newman told him the details of what he had heard. When he had finished, a wild look came into Nicholas's eyes.
'What are you going to do?' Newman asked, frightened.
'What can I do?' Nicholas replied, his face pale with anger. 'The brothers are out of town on business. If I visit my uncle, I'll only make things worse. No, I must go and see Madeline immediately and tell her of my true feelings for her. When her father sees how much I love his daughter, perhaps he'll change his mind. It's my only hope!'
Before Newman could say anything to stop him, Nicholas ran out into the street.
When he arrived at their lodgings, Madeline and her father were sitting in their room. Nicholas had not seen Madeline for three weeks, and he was shocked by the terrible paleness of her face and the dark shadows under her lovely eyes.
The room had changed, too. There were no paintings on the walls or flowers on the table.
'What do you want? Bray said from his chair by the fire. 'Be quick, because my daughter and I have important things to think about.
'There's something that I need to discuss with your daughter in private, sir,' Nicholas said politely, hiding his anger with difficulty.
'We don't need your business anymore,' Bray replied rudely 'So you can leave, unless you have something else to say?'
'Only this,' Nicholas said, unable to control his anger anymore. 'I thought you were a gentleman, sir, but I was wrong. No gentleman would make his daughter do what you are making your daughter do.'
'You can't talk to me like that!' Bray said angrily. 'You're only an ordinary shop-boy!'
He tried to stand up, but his anger had made him weak. He fell back in his chair and closed his eyes. Nicholas took Madeline's arm and led her quietly out of the room.
'If you have more business for me,' Madeline said anxiously when they were outside the room, 'please leave it until the day after tomorrow.'
'That will be too late,' Nicholas replied.
Madeline tried to walk away, but Nicholas gently stopped her.
'Please listen to me,' he said.
She stared at him quietly as he tried to persuade her not to marry Arthur Gride. 'I have no choice,' she explained. 'It is my duty to my father.'
He tried again, but she refused to listen and she went back into the room to be with her father.
Nicholas returned home, his heart aching with unhappiness.
That evening, he visited Arthur Gride. He told the old moneylender that Madeline Bray hated him. 'If you were a gentleman, you would think about the pain in that innocent girl's heart,' Nicholas said.
Gride listened to him in scornful silence, then said, 'I understand you better than you think. You want her for yourself, don't you? But you can't have her! She's my lovely little wife. Do you think she'll cry for you? I hope so, because she looks prettier in tears.'
'You evil old man,' Nicholas said, his face red with anger.
Without warning, Arthur Gride ran across the room and put his head out of the window. 'Help! Help!' he shouted into the street. 'Thief! Robber!'
Nicholas was so angry that he almost attacked Arthur Gride.
Instead, he turned quickly and left the room.
The next morning, Arthur Gride got up early and put on his best suit. He spoke to his half-deaf old housekeeper, Peg Sliderskew, about the arrangements for food, and then he went to Ralph Nickleby's house.
Ralph laughed when he heard about his nephews visit the night before.
'Good!' he thought. 'I'm getting revenge on him at last!'
The two men hired a coach and went to Walter Bray's lodgings.
'Where's the lucky girl?' Ralph asked Bray as soon as he and Gride had entered the room.
'She was very ill last night,' Bray explained. 'She's crying in her room. But don't worry; she'll be better in a minute. It's only a girl's usual nervousness just before her wedding.'
'She won't delay us, will she?' Ralph asked.
'No, I've been talking to her all morning. She'll be down in a minute,' Bray replied.
Arthur Gride sat in a corner of the room and played impatiently with the buttons of his coat.
Bray looked at him scornfully. 'Look at that man,' he whispered to Ralph. 'This marriage is a cruel thing to do to an innocent young girl, don't you think?'
'No,' Ralph replied coldly, surprised by Bray's sudden pity for his daughter.
'It would be more cruel if he were younger. He's an old man. He'll die soon, and Miss Madeline will become a rich young widow.'
'That's true,' Bray said thoughtfully, but he still did not look happy. 'I'll go upstairs to finish dressing,' he said. 'When I come down, I'll bring Madeline with me.'
When he had left the room, Ralph turned to Gride. 'He looks very ill,' he said. 'If he doesn't die soon, I'll be very surprised.'
Gride laughed quietly, but did not reply.
The two men sat waiting in silence. After a short time, they heard footsteps outside the door - but it was not Bray and his daughter. It was Nicholas and his sister, Kate!
Ralph stood up, his face pale with anger. Gride took Ralph's arm, his eyes filled with fear.
'What do you want?' Ralph demanded.
'I've come here to save Madeline from this evil marriage,' Nicholas replied.
'Leave the room, girl,' Ralph told Kate. 'I advise you not to see what I'm going to do to your brother.'
'I will not go,' Kate said, standing proudly by her brother. 'I'm going to speak to the girl and her father. Perhaps they will listen to me.'
'I know how jealous your brother is, Arthur Gride said from behind Ralph's back. 'But it's too late! The girl is mine!
Suddenly, there was a loud scream from the room above them. Nicholas ran upstairs and saw a crowd of neighbours already in the bedroom.
'What's happened?' Nicholas asked.
'It's Mr Bray,' replied an old woman. 'He's dead.'
Nicholas pushed through the crowd and saw Bray lying on the floor.
Madeline was lying with her head on his shoulder, crying. Nicholas gently took her arm and led her from the room.
'I'm the young girl's nearest friend,' he informed the watching crowd of neighbours. 'My sister and I will take care of her until she is well.'
Nobody tried to stop him as he led Madeline, who was too upset and shocked to refuse, down the stairs and into the street.
As Kate ran across the road to hire a coach, Ralph called from the doorway, 'Leave the girl here!'
'I warn you,' Nicholas shouted back at his uncle, 'that your evil world is finished!' With those words, he helped Madeline into the coach which Kate had found.
Ralph angrily watched the coach disappear around a corner, then unwillingly agreed to go back to Gride s house. When they arrived, Gride knocked on the door, but there was no answer.
'What's the matter?' Ralph said impatiently. 'Why doesn't anyone answer?'
'It's Peg, my housekeeper,' Gride explained. 'She's deaf.'
He knocked more loudly until the whole street could hear him, but still no one answered the door. Finally, the two moneylenders climbed over a fence into Gride's back yard. The house was dark and empty.
The two men looked in every room, but there was no sign of Peg. Then Gride fell on his knees beside a large box and screamed like an animal in pain.
'I've been robbed!' he cried.
'Robbed? Of money?' Ralph wanted to know.
'No, worse than money! Worse than money!' Gride shouted, throwing papers around the room. 'It's my business papers with all my secret information. She saw me reading them last night. She'll show them to someone and they'll take all my money. She's destroyed me!'
'Calm down!' Ralph said, shaking Gride roughly. 'She probably isn't far away. I'll call the police…'
'No!' Gride shouted, even more frightened than before. 'If the police see my papers, I'll go to prison!'
Eventually, when Gride had calmed down, Ralph went home.
A short time later, he sent Newman Noggs with a letter to the Saracen's Head. 'If Mr Squeers is there,' he told Newman, 'tell him to see me at once.'
When Squeers arrived, Ralph told him how his nephew had ruined Arthur Gride's wedding to Madeline Bray. 'If my nephew marries her, he'll become a very rich man,' he said. 'And that will make him a very dangerous enemy.'
'How will he become rich?'
'It seems that Madeline owns a house. She doesn't know it, but there are secret documents to prove it. Arthur Gride had the papers, but his housekeeper has stolen them. I want you to find this woman, and bring the papers to me. If I can destroy them, my nephew will never get the money. I'll pay you fifty pounds as soon as I have those papers.'
Squeers listened to this with greedy ears, his one eye and his mouth wide open. 'But how do I know where to find her?' he asked.
'Don't worry about that. People have tried to hide from me before, but I've always found them. When I know where she is, I'll tell you. Your part of the job will be easy. You will become her friend. Then you can discover where she has hidden the papers.
Squeers thought for a moment, then said, 'I'll do it for a hundred pounds.'
Ralph agreed immediately.
مشارکت کنندگان در این صفحه
تا کنون فردی در بازسازی این صفحه مشارکت نداشته است.
🖊 شما نیز می‌توانید برای مشارکت در ترجمه‌ی این صفحه یا اصلاح متن انگلیسی، به این لینک مراجعه بفرمایید.