سرفصل های مهم
فصل 10
توضیح مختصر
زمان مطالعه

8 دقیقه

سطح

ساده
دانلود اپلیکیشن «زیبوک»
این فصل را می‌توانید به بهترین شکل و با امکانات عالی در اپلیکیشن «زیبوک» بخوانید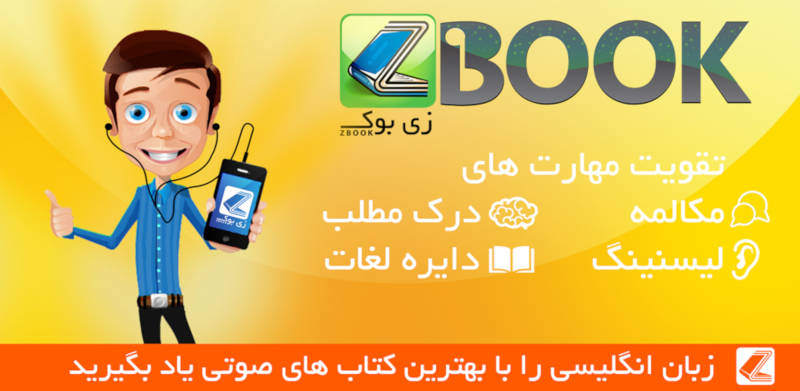 متن انگلیسی فصل
CHAPTER TEN
Sophia Makes a Decision
Tom slept that night at an inn, and sent for his clothes. They arrived next morning with a letter from Blifil, which advised him to change his life, with the help of God. It also repeated Mr Allworthy's wish for Tom to leave for ever. This caused a flood of tears, but soon they dried.
'I must obey Mr Allworthy,' Tom decided. 'I will go this moment. But where? And what can I do without money?'
He decided to go to sea. But before we follow him we must return to see what has happened to the charming Sophia.
The morning that Mr Jones left, Mr Western allowed his sister to unlock Sophia's door.
'I have promised your father,' said Mrs Western, 'to make you agree to marry Mr Blifil. What is your objection?'
'A very solid one, madam,' said Sophia. 'I hate him.'
'Sophy' said her aunt. 'In the world it is out of fashion, romantic nonsense to want to like your husband.'
'But I will not marry Blifil,' said Sophia.
Western, who was listening outside, then entered the room shouting, 'You, sister, have taught her to be disobedient! She was very obedient when she was a little child, before you took her away to teach her the ways of the world!'
'I, brother? I? It is you, with your terrible country ways, who have destroyed all my good teaching.'
Brother and sister then had a loud argument, until Mrs Western angrily called her carriage and left his house.
'Sir,' cried Sophia, 'I am sure your sister loves you. She has left you her whole fortune in her will.'
These words shocked Western. Might his sister now change her will? He hurried after her carriage to apologize.
They returned together, and Mrs Western now suggested that the marriage take place as soon as possible.
Blifil was invited to visit Sophia again the next day.
'Go to her, boy' cried Western. 'Allworthy and I can finish the agreement today. You can marry her tomorrow!'
Blifil did not object. Sophia's tears brightened her eyes, and her breasts rose higher with her sighs. His desire for her was mixed with pleasure at defeating his hated rival, but most of all he wanted Sophia's wealth. So Blifil pretended to love her, and said that she loved him.
When the agreement was signed and the lawyers had left, Sophia's maid came running to see her.
'Dear madam,' said Mrs Honour, 'do not be shocked at what I have to tell you. Just now I heard my master telling Mr Supple to get a licence for you to be married tomorrow!'
'Honour,' said Sophia. 'I am shocked. What can I do?'
'Well, madam. If I was in your place I would not find it difficult, for Mr Blifil is a charming, sweet man.'
'Honour, I would kill myself first,' said Sophia.
'Oh, madam, don't frighten me with such wicked thoughts.'
'Honour,' continued Sophia, 'I know what I must do. I must leave my father's house this very night, and if you are my friend, you will keep me company.'
'I will, madam, to the world's end,' answered Honour. 'But where can you possibly go?'
'To London,' said Sophia. 'I know a lady of quality there who is a distant relation of mine. I met her when I was staying with my aunt, and she often invited me to visit her. So we will go to London.'
We left Tom on the road to Bristol, planning to seek his fortune at sea. When it was almost dark, he stopped at an inn for dinner, and slept a while in a chair by the fire.
In the middle of the night there was a great thundering at the gate, and when the landlord opened it the kitchen was immediately full of soldiers in red coats, all calling for beer.
Tom woke up and enjoyed their company. When it was time for the soldiers to move on, they began to argue loudly about the bill. Tom stopped the argument by offering to pay. The men gave him a cheer and invited him to join them.
The redcoats were fighting for King George. They were marching against a rebel army from the north. Tom supported their cause, and said he would go with his new friends.
They marched for a day, with much joking and laughing, and in the evening they arrived at a place where an old captain was waiting for them. The captain was surprised to see that Tom was dressed like a gentleman. He invited Tom to dinner with himself and the rest of the officers.
After dinner, they talked about the war. One of the officers, called Northerton, was drunk. He took a dislike to Tom, and waited for a chance to make him look foolish.
The men decided to drink to the health of their ladies. When it was Tom's turn, he named Miss Sophia Western. He could not imagine that anybody present knew her.
'I knew a Sophy Western,' said Northerton. 'She went to bed with half the young men of Bath. Is it the same woman?'
'Impossible,' said Tom. 'Miss Western is a young lady of great fashion and fortune.'
'Why, so she is,' said Northerton, who had seen Sophia walking in Bath with her aunt. He described her exactly, and added that her father had a great property in Somerset.
Tom did not really understand this kind of joke, so he turned to him and said, 'Please joke about something else.'
'Joke?' cried Northerton. 'I do not joke. Why, I remember that Tom French had both her and her aunt in bed!'
'Then I must tell you that you are a liar,' cried Tom.
Northerton cursed him and threw a bottle at his head. Tom fell to the ground and lay still. Northerton saw blood flowing from Tom's head, and decided it was time to leave, but the captain stopped him and asked, 'Was it true?'
'Not a bit,' said Northerton. 'I was just having a joke,'
'Then,' said the captain, 'as your joke has killed Mr Jones, you are my prisoner, sir, and deserve to be hanged.'
But Northerton broke away and escaped into the night.
مشارکت کنندگان در این صفحه
تا کنون فردی در بازسازی این صفحه مشارکت نداشته است.
🖊 شما نیز می‌توانید برای مشارکت در ترجمه‌ی این صفحه یا اصلاح متن انگلیسی، به این لینک مراجعه بفرمایید.