سرفصل های مهم
فصل 07
توضیح مختصر
زمان مطالعه

8 دقیقه

سطح

ساده
دانلود اپلیکیشن «زیبوک»
این فصل را می‌توانید به بهترین شکل و با امکانات عالی در اپلیکیشن «زیبوک» بخوانید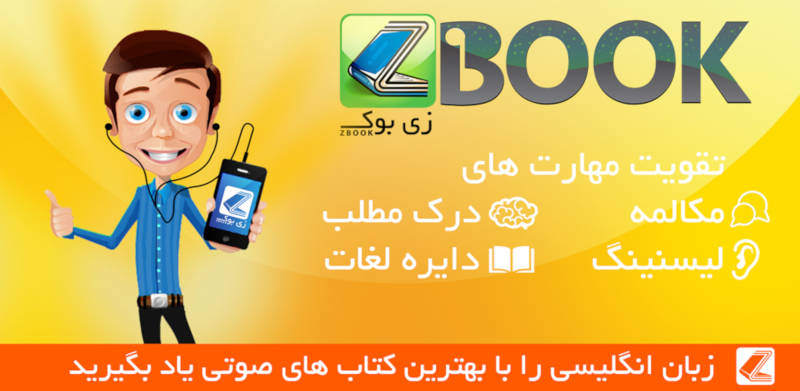 متن انگلیسی فصل
CHAPTER SEVEN
Mr Allworthy Falls Ill
Mr Allworthy was sick. This was the news that Tom received. How sick? The doctor said he was in very serious danger.
Mr Allworthy did not fear death. He now prepared himself calmly, and called his family to him. Everyone was there except his sister, Mrs Blifil, who was in London, and Tom, who rushed back from Mr Western's house immediately.
When the family and the servants were gathered around his bed, the good man spoke, but Blifil began to cry.
Taking Blifil's hand, Mr Allworthy said, 'Do not cry, my dear child. No one can escape death, and it does not matter when death comes. Life is like a party, which some leave early, and some leave later. There is little difference. Now, I wish to mention my will. Nephew Blifil, I leave you all my lands and property. To your mother I leave five hundred pounds a year, and the same amount to you, Mr Jones.'
Tom knelt beside the bed, took his godfather's hand and thanked him for his goodness both now and at all other times. 'Oh my friend! My father!' he said, then hot tears came into his eyes and he turned away.
'Mr Thwackum, I have given you a thousand pounds, and the same sum to you, Mr Square. I am sure this is more than you desire, but it is a sign of my friendship. My servants will share three thousand pounds. Now I find myself growing faint, so let me rest.'
Just then a servant came into the room and said there was a lawyer from London waiting downstairs with a message. Mr Allworthy sent Blifil to see him, and quietly fell asleep. Tom stayed in the room to watch over him.
Mr Thwackum and Mr Square left the room, looking unhappy. Perhaps they had expected more money. Blifil returned with a very sad face, and told them that his mother had died. 'You must bear this sad loss like a Christian,' advised Thwackum. 'Like a man,' said Square.
The doctor joined them, and they discussed whether to inform Mr Allworthy about the death of his sister. The doctor said no, but Blifil disagreed, so together they went to the sickroom to wake Mr Allworthy.
First the doctor checked the patient, and found him much better. Perhaps the danger was passing. Mr Allworthy opened his eyes, and heard the sad news from Blifil. He asked to see the lawyer, but Blifil said he had left in a great hurry to go somewhere else. Then Mr Allworthy asked Blifil to take care of his mother's funeral.
After dinner, when the doctor reported that the patient was now out of danger, Tom got wildly and happily drunk.
Later, when Tom was still a little drunk, he decided to cool himself in the open air before returning to Mr Allworthy. It was a pleasant summer evening, made for love. Our hero walked beside a stream, thinking about his dear Sophia. Soon he threw himself on the ground and said: 'Oh Sophia. I will always love you, and you alone. If cruel Fortune separates us I will never love another.'
At these words he jumped up and saw - not his Sophia. No. Dressed in dirty clothes after a day's work in the fields, Molly Seagrim approached.
They started to speak, but I will not say what words. It is enough that they talked for a full quarter of an hour, and then disappeared among the trees.
Some of my readers might be surprised. But I suggest that Tom probably thought one woman better than none, and Molly probably imagined two men to be better than one.
Just then, Blifil and Mr Thwackum, who were taking a walk, caught sight of the lovers as they disappeared.
'It's a man and a wicked woman,' cried Blifil.
They chased after the couple, making such a noise that Tom heard them. He leaped out from behind the trees.
'Is it you?' Thwackum said in a voice like thunder.
'Yes, it is me,' said Tom.
'And who is that wicked woman with you?'
'If I have any wicked woman with me, I will certainly not tell you who she is,' cried Tom.
'Then I must tell you plainly, I will discover her,' said Thwackum, moving forward.
'And I must tell you plainly, you will not,' said Tom.
With that, a great fight began. Blifil came forward to help, and Tom knocked him to the ground. Thwackum, who was a strong man and a champion fighter in his youth, attacked Tom furiously. Blifil got up again, and now the two together attacked our hero who, you may remember, was still weak from his broken arm.
Suddenly a fourth person joined in, shouting, 'Are you not ashamed to fight two against one?'
For a second time Tom knocked Blifil to the ground, and Thwackum attacked the newcomer, whom he now recognized. It was Mr Western. With his help, Tom won the day.
Mr Western's riding companions now arrived. They were the honest priest, Supple, Mrs Western, the aunt of Sophia, and the lovely Sophia herself. This is what they saw. In one place, Blifil lay on the ground, pale and breathless. Near him stood Tom, covered in blood. Some was his own, and some was once owned by Thwackum. Thwackum himself was there, looking bad- tempered. The last figure in the scene was Western the Great, standing proudly over everyone.
Everyone rushed to Blifil, who showed little sign of life. Then suddenly, a lovelier object lay lifeless on the ground. Sophia, perhaps at the sight of blood, had fainted.
Mrs Western saw her, and screamed. Immediately, two or three voices cried out, 'Miss Western is dead.'
Tom, who was trying to help Blifil, flew to Sophia, lifted her in his arms and ran over the field to the stream, where he threw water over her face, head and neck. Sophia opened her eyes and cried, 'Oh, heavens,' just as her father, her aunt and the priest rushed up.
This tragic scene now became a scene of joy. Mr Western kissed Sophia, and then Tom. There was nothing he would not give him, except his dogs and his two favourite horses.
Tom washed in the stream, and Sophia sighed when she saw the black and blue marks caused by Thwackum.
Then Western discovered the reason for the fight.
'What? Were you fighting for a woman?' he laughed. 'Where is she? Show me, Tom.' But Molly had crept away.
'Come gentlemen,' said Western. 'Be friends. Come home with me and make peace over a bottle.'
Thwackum and Blifil refused, but Tom and the priest followed Mr Western and his ladies home for an evening of joy and good humour.
مشارکت کنندگان در این صفحه
تا کنون فردی در بازسازی این صفحه مشارکت نداشته است.
🖊 شما نیز می‌توانید برای مشارکت در ترجمه‌ی این صفحه یا اصلاح متن انگلیسی، به این لینک مراجعه بفرمایید.