سرفصل های مهم
فصل 04
توضیح مختصر
زمان مطالعه

8 دقیقه

سطح

متوسط
دانلود اپلیکیشن «زیبوک»
این فصل را می‌توانید به بهترین شکل و با امکانات عالی در اپلیکیشن «زیبوک» بخوانید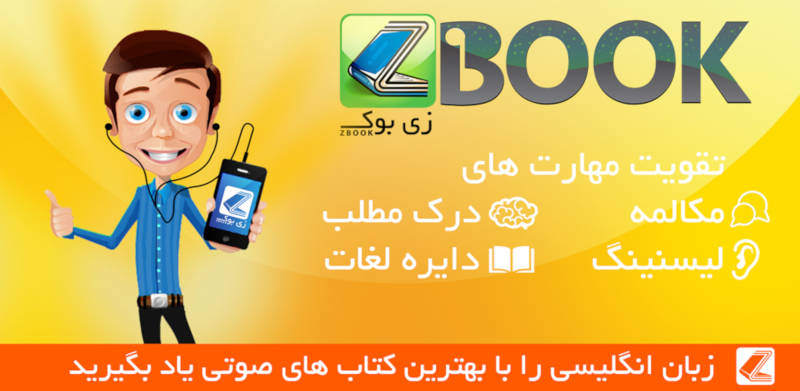 متن انگلیسی فصل
CHAPTER FOUR
Tom Falls in Love
Bring on flowers, soft winds and sweet birdsong to welcome the lovely Sophia Western. To imagine her appearance you must think of famous beauties in art and history, and of the woman who is dearest to your own heart.
Sophia was the only daughter of Mr Western. She was now seventeen. Her hair was rich and black, her shape delicate, her eyes bright, her nose regular, her teeth white, her lips red and her neck long and lovely.
Such was the outside of Sophia, and inside she was equally fine. Her mind was as charming as her appearance, and her sweet temper lit up her face when she smiled.
Sophia had been educated under the care of an aunt, who was a lady of the world. In her manner and conversation, Sophia was a perfect lady. Perhaps she needed a little of the style that comes from life in the highest circles, but style can never replace true innocence and good sense.
Her father was fonder of Sophia than of any other human being, but he allowed his sister to take her away for three years for the sake of her education. Now she had returned, to rule her father's house and to sit at the top of his table, where Tom often dined.
Mr Western had a great love of hunting, and Tom became a favourite companion in this sport. Mr Western often wished he had a son like Tom, and let him freely use everything that was most precious to him: his guns, his dogs and his horses. Tom wanted to ask Mr Western if he would employ Black George. He decided to ask Sophia to help him.
Now if Sophia had some influence on her father, who loved her above all things (after those things already mentioned which he needed for his sport), then Tom had some influence on Sophia.
Tom was now approaching the age of twenty. He was open-hearted, good-natured and had a natural way with ladies. The women of the neighbourhood thought he was a handsome fellow, and so did Sophia.
Tom was also a great favourite of Mr Western, who was so busy with his dogs and his horses that he gave Tom every opportunity to be with his daughter that a lover could wish for. In Tom's company, the innocent Sophia was at her brightest. Tom did not notice this, and it is not surprising, since Sophia did not notice it herself. Indeed, her heart was lost before she suspected it was in danger.
One afternoon, finding Sophia alone, Tom said he had something to ask her. Nature whispered something in Sophia's ear, and the colour left her cheeks. Tom did not notice, and he told her about the gamekeeper, whose unfortunate family was now nearly starving. Would Sophia ask her father to employ Black George?
'I will do it with all my heart,' said Sophia, with a smile full of sweetness. 'I really pity the poor fellow and just yesterday I sent his wife some money and a dress. And now, Mr Jones, I have something to ask you.'
'Anything, madam,' said Tom, taking Sophias hand and kissing it.
This was the first time his lips had ever touched her, and the blood which before had left her cheeks now rushed back to colour all her face and neck. When she could speak (which was not instantly) Sophia asked Tom not to lead her father through so many dangers when hunting. She was frightened every time they went out together, knowing that Mr Western would follow Tom anywhere. Tom promised not to ride so madly, and left, happy with his success.
That evening, after dinner, Sophia played music for her father. She played all his favourite tunes three times over, and this so pleased the good man that he got up from his chair to give her a kiss. Sophia took this opportunity to keep her promise to Tom. She did it so well that, next morning, the gamekeeper was called and given a job.
Tom's success in this affair was soon widely known. Some said it was an act of good nature. Blifil, who hated Black George, said it was an insult to Mr Allworthy. Thwackum and Square agreed because they were now very jealous of Tom and the widow. But Mr Allworthy approved. He said he wished he could see more examples of such good and loyal friendship.
Fortune had other ideas, however, and soon Mr Allworthy saw Tom's actions in a different light.
Now, though Tom greatly liked Sophia, appreciating her beauty and admiring all her other qualities, she had made no deep impression on his heart. The truth is, it belonged to another woman. This was not Mrs Blifil, though she was clearly fond of Tom. No, it was a younger woman.
The reader will remember that we have often mentioned the family of the gamekeeper, George Seagrim, or Black George, as he was usually called. This family consisted of a wife and five children. The second child was a daughter whose name was Molly. She was considered one of the best-looking girls in the whole country.
When she was sixteen, Tom, who was three years older, began to notice Molly's beauty. Though he was strongly attracted to her, he believed it was wrong to make love to a girl, even a poor girl, and so he stayed away from her house for three whole months. But when Molly saw that Tom was backward, she became more forward, and found a way to meet him and tempt him to do what they both wanted.
Tom desired Molly and Molly gave herself to Tom. Tom was grateful to Molly and wanted to be kind to her. This was the situation. Poor as she was, Tom could not think of abandoning Molly, and so he did not think of loving Sophia.
It was Molly's mother who first noticed the change in her shape. To hide the signs of the baby Molly was expecting, she gave her the dress which Sophia had sent her. Molly, who usually wore rags, was very pleased with the fine dress and wore it to church. 'Who is she?' was the question that ran around the church when the fine lady arrived, but when the answer came, 'It's Molly Seagrim', the jealous women laughed at her.
Sophia happened to be present at this time. She was very pleased with the beauty of the girl, and sorry that people laughed at her. When she returned home she called for the gamekeeper and offered to give Molly a job. Poor Seagrim was silent, because he knew about Molly's condition.
Back at the church, an angry scene had developed. As people left they laughed and pointed at Molly's fine dress, and some began to throw dirt and rubbish. Molly turned to face the crowd, and soon a fight broke out among the gravestones. Men and women, but mostly women, bit and scratched and hit and tore at Molly's hair. Clothes were torn too, until many were nearly naked. Molly fought back furiously, with all her strength.
At this point Tom came riding past, with Square and Master Blifil. Seeing his Molly under attack, Tom jumped off his horse and went among the crowd with a horsewhip, turning them away. He then pulled off his coat and buttoned it around Molly, wiped the blood from her face with his handkerchief and took her home on his horse. He gave her a kiss, said he would return in the evening, and rode away.
مشارکت کنندگان در این صفحه
تا کنون فردی در بازسازی این صفحه مشارکت نداشته است.
🖊 شما نیز می‌توانید برای مشارکت در ترجمه‌ی این صفحه یا اصلاح متن انگلیسی، به این لینک مراجعه بفرمایید.