سرفصل های مهم
فصل 13
توضیح مختصر
زمان مطالعه

9 دقیقه

سطح

خیلی سخت
دانلود اپلیکیشن «زیبوک»
این فصل را می‌توانید به بهترین شکل و با امکانات عالی در اپلیکیشن «زیبوک» بخوانید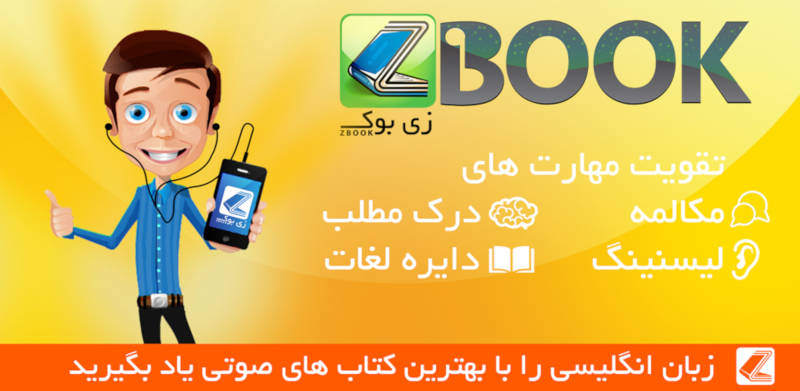 متن انگلیسی فصل
CHAPTER THIRTEEN
An Inn's Reputation is Put at Risk
Tom had not eaten for twenty-four hours, so when Mrs Waters invited him to have dinner with her in her room, he was happy to accept. While three pounds of meat which were once part of an animal now became part of Tom, Mrs Waters watched him with other things on her mind.
Now Tom was really one of the handsomest young men in the world. His face was the picture of health, with signs of sweetness and good nature which were noticed by everyone who saw him. He was strong, active, gentle and good-tempered, and people enjoyed his cheerful company.
Mrs Waters saw all this, and formed a very good opinion of him. In fact she had fallen in love with Tom, and she wanted him to know it. How could she show him?
First she shot sharp looks from her two lovely blue eyes, but these only hit a piece of meat which Tom was then putting on his plate. Then a heavy sigh lifted her fair breasts, but its sweet sound was lost as he opened a bottle of beer. Many other tricks were tried, but while our hero was eating, hunger defended him against love.
When dinner was over, the attack began again with a smile which showed more than just pretty white teeth. This smile our hero received with full force, and he began to see the enemy's plan. He defended himself weakly, trying to think about his fair Sophia. But his heart was soon captured by Mrs Waters, and we will now politely leave the room.
Meanwhile, the couple upstairs were the topic of conversation in the kitchen, where the landlord sat with his wife, Partridge, the soldier and the carriage driver.
The soldier explained that Mrs Waters was the wife of a captain, though some people said they were not actually married. People also said she was a good friend of Mr Northerton's, though the captain knew nothing about that.
The soldier then asked where Partridge and his master were travelling. 'He's not my master,' said Partridge. 'We are friends. Amicum sumus. I am a schoolteacher, and he is one of the greatest gentlemen in the country.'
'Then why does such a great gentleman walk about the country on foot?' asked the landlord.
'I really don't know,' answered Partridge. 'He has a dozen horses and servants in Gloucester, but last night he decided to walk.'
The soldier then began to drink to the king, and after a while he suggested a fight. The carriage driver agreed to fight for a bet, and the two took off their shirts and fought each other fiercely, until the soldier won.
The young lady who had been resting upstairs now sent down orders for her carriage to be prepared, as she was ready to continue her journey. Impossible. To speak plainly, the carriage driver was now completely drunk. So was the soldier. Partridge was not much better.
The landlady was called to take tea upstairs to Mr Jones and Mrs Waters, and she told them this news. 'She is such a sweet, pretty lady,' she said, 'and in such a hurry to leave. I am sure she is in love and running away to meet a young gentleman.'
At these words, Tom sighed heavily. Mrs Waters noticed. She suspected she might have a rival, but she did not mind. Tom's beauty charmed her eyes, but because she could not see his heart she did not worry about it.
Nor did she bother to tell him about her own situation. Though Tom was careful not to ask her questions which might embarrass her, the reader will surely want to know. So, here are the real facts.
This lady had lived for some years with Captain Waters, pretending to be his wife and using his name. I am sorry to say she was also very friendly with Mr Northerton. It was a friendship that did her reputation no good.
When Northerton threw the bottle which hit Tom's head, he thought it had killed him. He escaped punishment by running off into the night, and it was to Mrs Waters that he ran.
Captain Waters was away at that time, so Mrs Waters agreed to help Northerton to get away to a seaport where he could escape abroad. She offered to walk with him to a place where he could get a horse, and she said she would give him some of her money.
Northerton noticed that she had ninety pounds in her purse and a diamond ring on her finger, and he made another plan. When they reached a lonely wood, he suddenly took off his belt, grabbed the poor woman and tried to kill her. It was at this moment that our hero had arrived to rescue her.
It was now midnight, and everyone was in bed except Susan, the kitchen maid, who was washing the kitchen floor. Suddenly, a gentleman on horseback arrived, and rushed into the kitchen to ask if there was a lady in the inn. The late hour and his wild behaviour surprised Susan, but when the gentleman said he was looking for his wife she immediately thought he was Mr Waters. She accepted some money from the gentleman, and took him upstairs to Mrs Waters's room.
In the polite world, a gentleman always knocks before he enters his wife's bedroom. This gentleman did knock, but in such a violent way that the door flew open and he fell into the room. As he got to his feet again he saw (we admit it with shame and sorrow) our hero himself in bed, demanding to know the reason for this rude behaviour.
The gentleman was about to apologize when he saw, in the moonlight, various pieces of a woman's clothing on the floor. In a jealous rage, he rushed to the bed.
Tom jumped out of the bed to stop him. And now Mrs Waters (for we must confess she was in the same bed) began to scream, 'Murder! Robbery!' until the guest in the next room rushed in to help.
This guest was an Irishman who was on his way to Bath. He stood at the door, holding a candle in one hand and his sword in the other. He looked at the furious gentleman and cried out, 'Mr Fitzpatrick, what is the meaning of this?'
The gentleman immediately answered, 'Oh, Mr Maclachlan, I am glad you are here. This devil is in bed with my wife ! '
'Your wife?' cried Mr Maclachlan. 'I know Mrs Fitzpatrick very well, and I don't see her here.'
Fitzpatrick now looked more closely at the lady in the bed and saw his unfortunate mistake. He began to apologize.
At that moment, the landlady came in, and Mrs Waters quickly called out to her, 'What kind of place is this? All these men have broken into my room to rob me!'
Fitzpatrick, hanging down his head, explained his mistake, apologized again and left with his friend. Tom explained that he had rushed in to help Mrs Waters when he heard all the noise. 'Thank God my reputation is not ruined,' cried the landlady.
'There has never been a robbery in my inn. Only good, honest people come here. 'And she returned downstairs.
And what about Mr Fitzpatrick? After he had disturbed the house in this unfortunate way, the reader will find it hard to believe he was a gentleman.
Mr Fitzpatrick was indeed born a gentleman, but without any money. Luckily he had married a young woman with a fortune. He was cruel to his wife, but generous with her fortune. Now he had spent it all, and she had run away.
Mr Fitzpatrick had followed his wife, and was sure he would find her in the inn at Upton. After his terrible mistake, he never thought she might be in another room. Tired and disappointed, he accepted Mr Maclachlan's kind offer to share his bed for the rest of the night.
مشارکت کنندگان در این صفحه
تا کنون فردی در بازسازی این صفحه مشارکت نداشته است.
🖊 شما نیز می‌توانید برای مشارکت در ترجمه‌ی این صفحه یا اصلاح متن انگلیسی، به این لینک مراجعه بفرمایید.