سرفصل های مهم
فصل 12
توضیح مختصر
زمان مطالعه

9 دقیقه

سطح

متوسط
دانلود اپلیکیشن «زیبوک»
این فصل را می‌توانید به بهترین شکل و با امکانات عالی در اپلیکیشن «زیبوک» بخوانید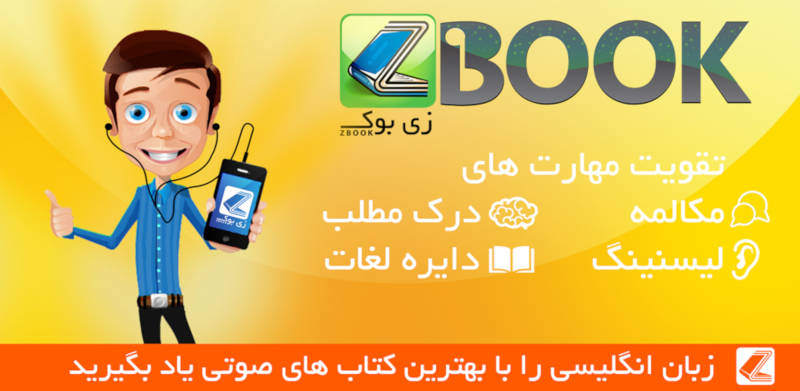 متن انگلیسی فصل
CHAPTER TWELVE
An Angel Appears to a Woman in Trouble
Partridge was sure that this extraordinary meeting with the person who caused all his bad fortune was a sign that good fortune was coming, so he was determined to follow Tom.
Tom said he would do everything in his power to help the unfortunate man. 'But,' he added, 'perhaps you think I will be able to pay you, Mr Partridge, but really I cannot.' And he showed Partridge his purse.
Now Partridge firmly believed that Tom was Mr Allworthy's son, and he could not imagine why that good man would send his son away. He therefore believed that Tom had made up the story, and that he was actually running away from his father. If Partridge could persuade Tom to return to his father, Mr Allworthy would certainly reward him well.
He said to Tom, 'I see you have very little money now, sir, but things will change in the future. I am not asking for payment. Just let me travel with you as your friend.'
And so, taking a few clean shirts and leaving the rest of Tom's things locked up in Partridge's house, they set off.
Tom was very pleased with Partridge's company, and the two walked along together until they came to Gloucester. Here, they ate dinner in an inn, and then Tom decided to continue walking through the night.
The clock struck five as the pair left Gloucester. As it was the middle of winter, it was dark, but a bright moon gave them light. Tom remembered some romantic poems about the moon, Partridge added some comments in Latin, and they travelled on for about five miles in this way.
Suddenly, Tom stopped and said, 'Who knows, Partridge? The loveliest lady in all the world may be looking at that moon this very moment.'
'Perhaps, sir,' said Partridge. 'But if you wish to have your lady in your arms again, why don't we go back now?'
'If you wish to go back,' said Tom, 'I will thank you and give you some money, but I am determined to go on.'
'Then I am determined to follow you,' said Partridge.
They walked on through the cold night, and when the sun came up they found a place on a hill to sleep. Tom was the first to wake. From a wood below the hill came a woman's violent screams. Tom listened for a moment, then ran down the hill and into the wood.
There he saw a shocking sight. A woman, half naked, with a belt around her neck, and a man who was trying to hang her from a tree.
Tom asked no questions, but took his stick and beat the man to the ground. He continued beating him until the woman begged him to stop.
The poor thing then fell to her knees and thanked him. As he lifted her up she said, 'You must be a good angel.'
Indeed he was a charming figure, and if an angel has youth, health, strength, freshness, spirit and good nature, then Tom certainly looked like one.
The woman looked less like an angel. She was middle-aged, and not much of a beauty, but in her torn clothes she looked very attractive to Tom. They stood in silence until the man on the ground began to move. Looking at his face, Tom was greatly surprised to see that it was Mr Northerton.
Tom took Northerton's belt and tied his hands behind him. Then he helped him to his feet, saying, 'Northerton, do you remember me? You insulted me and nearly killed me. Fortune has brought us together again for me to punish you.'
Tom asked the woman where she could get some clothes, but she said she was a stranger in that part of the country. Tom then told them both to wait while he looked for help.
When he returned, unsuccessful, the woman was alone. Though Northerton's hands were tied, his feet were free, and he had walked off through the wood.
'Do not spend time looking for him,' begged the woman. 'Please take me to the nearest town.'
Jones offered her his coat to cover herself with, but for some reason she absolutely refused it. 'Then I will walk in front of you, and will not offend you by looking back,' said Tom. And though he did try to keep looking ahead, the lady often asked him to turn around to help her. And so our hero brought his companion safely into the town of Upton.
When they arrived, Tom took the lady to the best inn in the street, and asked for a room upstairs. As they followed a servant up to the room, the landlord shouted, 'Hey, where is that beggar woman going? Come downstairs!'
'Leave the lady alone,' cried Tom from above. Then, leaving his companion in her room, he returned downstairs to ask the landlady to send her up some clothes.
Now the inn at which our travellers had arrived was very respectable. Good ladies from Ireland and the north of England liked to stay there on their way to Bath. While the landlady could not expect every conversation that took place under her roof to be perfectly innocent, she did not want the inn to get a bad name. Tom and his half-naked companion must go before they harmed her reputation.
The landlady had picked up a heavy kitchen pot and was just about to go upstairs when Tom came in, asking for some clothes. As they stood there, the landlord arrived, calling the lady upstairs all the bad names he could think of.
Tom hit the landlord, the landlady lifted her pot to hit Tom, and at this moment Partridge walked in, glad to find Tom again. Seeing the danger, Partridge caught hold of the landlady's arm. She turned and knocked him to the ground.
The sound of a carriage and horses outside put a sudden stop to this bloody war. The landlord and his wife rushed out to meet the new guests. A young lady and her maid had arrived, and were taken upstairs to the best room.
Tom rushed to pick up faithful Partridge from the floor, and sent him outside to wash his bloody nose at the water pump. Now the naked lady came down, asking about all the noise. She found a tablecloth to cover herself with.
At this moment, a soldier arrived, demanding beer and somewhere to sleep. He noticed Tom's lady companion.
'Madam,' said the soldier in surprise. 'Are you not Captain Waters's lady? Have you had some kind of accident?'
'I have indeed,' said Mrs Waters, 'and I have to thank this gentleman for rescuing me.'
'Whatever this gentleman has done, my lady' said the soldier, 'I am sure the captain will thank him for it. And if I can help you, please command me.'
Hearing these words, the landlady now rushed into the kitchen, apologizing to Mrs Waters for her behaviour and offering her some clothes to wear. 'How could I know that a fashionable lady like you would appear in such rags?' she cried. 'If I had suspected that my lady was my lady, I would have burned my tongue out before I said what I said.'
Tom begged Mrs Waters to forgive the landlady and to accept her clothes, and the two women went upstairs. Partridge soon came back, the landlord brought in beer and perfect calm returned to the kitchen.
مشارکت کنندگان در این صفحه
تا کنون فردی در بازسازی این صفحه مشارکت نداشته است.
🖊 شما نیز می‌توانید برای مشارکت در ترجمه‌ی این صفحه یا اصلاح متن انگلیسی، به این لینک مراجعه بفرمایید.