سرفصل های مهم
فصل 09
توضیح مختصر
زمان مطالعه

11 دقیقه

سطح

ساده
دانلود اپلیکیشن «زیبوک»
این فصل را می‌توانید به بهترین شکل و با امکانات عالی در اپلیکیشن «زیبوک» بخوانید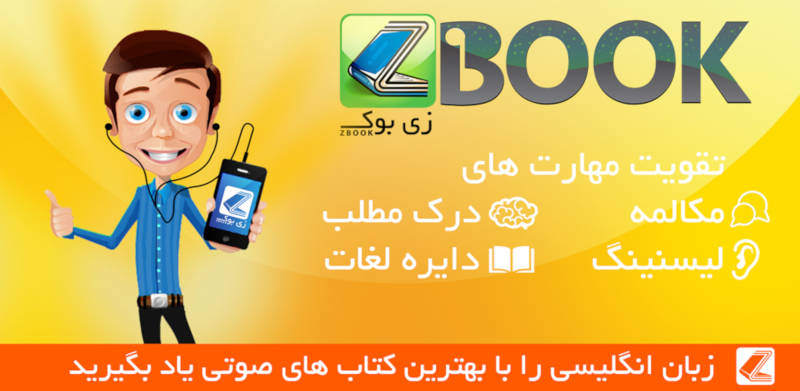 متن انگلیسی فصل
CHAPTER NINE
Blifil's Revenge
When Western flew into the hall he saw Tom, and told him what had happened. Tom was astonished, but offered to help.
'Go to her,' said the furious man. 'See what you can do.'
Tom went instantly to Sophia, and found her rising from the ground where her father had left her. She had tears in her eyes and blood on her lips.
'Oh, Mr Jones,' she cried, 'why did you save my life? My death would have made us both happier.'
'My heart bleeds, dearest Sophia,' said Tom. 'Your cruel father told me everything, and he himself sent me here.'
'He sent you? Surely you are dreaming,' answered Sophia.
'He sent me to persuade you to marry my hateful rival. Promise that you will never give yourself to Blifil.'
'That hateful name,' said she. 'I promise I will never give him what it is in my power to keep from him.'
'Now then,' cried Tom, 'please tell me that I may hope.'
'Hope for what?' said Sophia sadly. 'I do not care about my own ruin, but I cannot make my father miserable.'
The lovers stood in silence for a moment, her hand in his. Suddenly, the silence was broken by a terrible roar. Mrs Western had just told her brother Sophia's secret.
The idea of a marriage between Tom and his daughter had never once entered Mr Western's head. He believed equality in fortune was as necessary to a marriage as difference of sex. He thought his daughter could no more fall in love with a poor man as fall in love with an animal. He was therefore violently shocked by his sister's news.
Sophia turned pale at the terrible sound of her father's approach, and fainted in her lover's arms.
When Mr Western burst open the door and saw this, all his anger disappeared. He ran to his daughter, roaring for help. Soon servants, aunt and priest arrived with water and medicine, and Sophia was carried off by the women.
Now Mr Western turned to Tom, and his anger returned. If Mr Supple, who was a strong man, had not held him back, battle would have followed. Mr Western now swore and cursed like a country man at a dog fight. Very calmly, Tom said, 'Sir, I cannot lift my hand against the father of Sophia.'
These words made Mr Western curse and struggle even more, and Mr Supple begged Tom to leave. Tom thanked him for this advice, and immediately departed.
The next morning, immediately after breakfast, Mr Western rode to Mr Allworthy's house and shouted at him.
'There, you really have done a fine piece of work!'
'What can be the matter, Mr Western?' said Allworthy.
'What's the matter? My daughter has fallen in love with your bastard, that's all. But I won't give her a penny. I always thought it was a bad thing to bring up a bastard like a gentleman and let him visit fine houses.'
'I am extremely sorry,' cried Allworthy.
'To hell with your sorrow, sir,' said Western. 'It will do me no good when I have lost my only child, my poor Sophy, who was the joy of my heart. But I will throw her out of the house. She will beg and starve in the streets.'
'But sir,' said Allworthy. 'Why did you give Tom so many opportunities to be with her? Did you not see any signs?'
'Who could have known? The devil did not come to visit her - he came to hunt with me! I never saw them kiss once. But she will marry Mr Blifil, I promise you. Just keep your bastard away from my house. If I catch him, I'll kill him!'
Mr Western then rode back home to lock up his daughter.
Mr Blifil, who had watched this scene in silence, now said to his uncle, 'I am sorry, sir, that Mr Jones has once again upset you. If you knew what I knew about him.'
'What? Do you know anything worse than I already know?'
This was Blifil's opportunity to get revenge on Tom.
'The very day your life was in danger,' he began, 'when myself and all your family were in tears, Mr Jones drank and sang and roared with happiness, and then he beat me.'
'What?' cried Allworthy. 'Did he dare to strike you?'
'He did,' replied Blifil. 'That very evening, Mr Thwackum and I were walking in the fields, and we saw him lying with a woman. When we spoke to him, Jones struck me down, and beat Mr Thwackum too.'
'Oh, child,' said his uncle. 'In your goodness you have kept silent about this too long.'
Mr Allworthy first called for Mr Thwackum, who showed him the black and blue marks that still remained on his chest. Then he spent some hours alone, deciding how to punish Tom.
The poor young man came in to dinner as usual, but his heart was so heavy that he could not eat. After dinner, Mr Allworthy spoke to him for a long time. He reminded Tom of all the bad things he had done in the past, and told him what he had heard from Blifil. He ended by saying that if these recent things were true, Tom must leave for ever.
Poor Tom could not defend himself, as Blifil's story was partly true. His heart was almost broken already, and his spirits were so low that he could deny nothing. He asked Mr Allworthy to forgive him, and hoped he did not deserve the greatest punishment in the world.
Mr Allworthy answered that he had forgiven Tom too often, gave him an envelope and said goodbye. Though the envelope contained five hundred pounds, the gossips afterwards said that Tom was sent away penniless, and even naked, by his cruel father.
Tom was told to leave the house immediately. He could send for his clothes later. And so he walked away in a dream.
After about a mile he stopped to rest by a little stream. His angry thoughts flew in many directions, and it was some time before he was cool enough to consider what to do next.
First, he decided to write to Sophia. The thought of leaving her nearly broke his heart, but he could not ruin her. He emptied his pockets to find paper, and he wrote: Madam, I must fly for ever from your dear sight. When you hear of my hard fortune, do not be concerned. After losing you, nothing else is important. Oh, my Sophia! It is hard to leave you. Please forget me. May angels protect you.
Then he walked away, wondering how to send the letter. After some time he realized that his pockets were empty. He had left everything beside the stream. He hurried back.
On the way he met his old friend, the gamekeeper. They returned to the stream together to look for Tom's things. They looked everywhere but found nothing. This was not surprising, as they did not look in the gamekeeper's pockets. Black George was a dishonest fellow, and did not mention that he had found Tom's things earlier.
At last Tom gave up hope of finding his belongings. He decided to forget them, even Mr Allworthy's envelope, which he had never opened. He then asked George to take his letter to Sophias house and give it to her maid. George did this gladly, and returned with this letter for Tom.
Sir, as you know my fathers temper, please avoid him. I wish I could send you more comfort, but believe this: nothing will make me give my hand or heart to another.
Tom kissed the letter a hundred times, but as it did not change his situation, he said goodbye to George and set off for the nearest town.
مشارکت کنندگان در این صفحه
تا کنون فردی در بازسازی این صفحه مشارکت نداشته است.
🖊 شما نیز می‌توانید برای مشارکت در ترجمه‌ی این صفحه یا اصلاح متن انگلیسی، به این لینک مراجعه بفرمایید.