سرفصل های مهم
فصل 06
توضیح مختصر
زمان مطالعه

8 دقیقه

سطح

ساده
دانلود اپلیکیشن «زیبوک»
این فصل را می‌توانید به بهترین شکل و با امکانات عالی در اپلیکیشن «زیبوک» بخوانید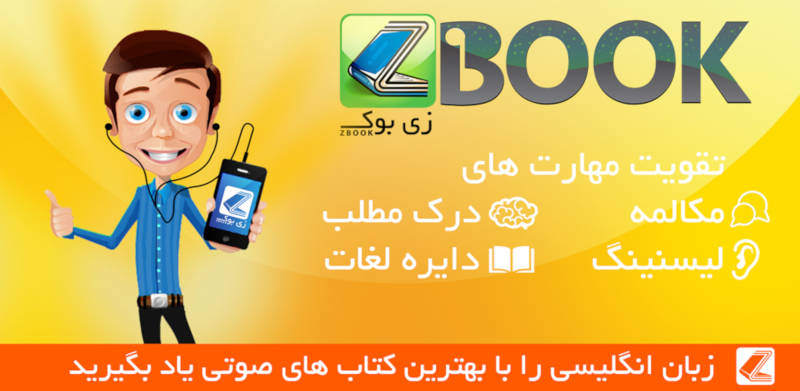 متن انگلیسی فصل
CHAPTER SIX
Tom Learns a Little about Women
After his accident, Tom stayed at Mr Western's house. He had many visitors. Mr Allworthy came every day, and took the opportunity to give Tom good advice. Thwackum also came and said that heaven was punishing Tom for his bad ways. Square said the opposite, that even a wise man can break an arm. Blifil sometimes came too. But Mr Western was never out of the sickroom, except when he was busy with his horses or his bottle. He told Tom loudly that beer was the best medicine, but the doctor disagreed.
When Tom could sit up, Mr Western brought Sophia to see him. Soon they were free to spend hours together, talking and playing music. Sophia's lips said nothing about her feelings, but her eyes said everything.
One day, Mr Western said to Tom, 'I love you dearly, my boy, and will do anything in my power for you. Tomorrow morning, take your choice of all of my horses. Why not take the young horse that Sophy rode? She cost me fifty pounds.'
'If she cost a thousand pounds,' cried Tom, 'I would give that horse to the dogs.'
'What?' answered Western. 'Because she broke your arm? She's just an animal. Be a man, Tom. Forgive and forget!'
Sophia's face changed as she listened. She believed she knew why Tom hated the horse. Tom noticed her colour, and at last he began to suspect the reason. His heart told him clearly that he loved Sophia, and that she loved him.
Sweet and delicious feelings now filled Tom's heart, but they were mixed with bitter thoughts. He knew that Sophia's father had a violent affection for his daughter, and wanted the best marriage for her. He also knew that fortune, not friendship, would guide Mr Western to a husband for Sophia.
Then there was Molly. Tom and Molly had sworn to love each other, and Molly said she would die if Tom deserted her. Tom imagined her dead, and was shocked. He could not desert her. Then he remembered her youth, health and beauty and desired her again.
With these thoughts, Tom passed a sleepless night. In the morning he had decided to stay with Molly and to think no more of Sophia. But in the afternoon, when he saw Sophia again, the god of Love marched in and won the battle.
Tom now wondered if Molly would be satisfied with a sum of money. She was poor and proud of her beauty, and though she loved Tom she might be happy to be richer than her equals.
One day, with his arm in a bandage, Tom visited Molly. Her mother and sisters said she was upstairs, asleep. Tom climbed the ladder to his fair one's room and found the door locked. He knocked. After some time, she opened it.
They kissed. Then Tom sat Molly on the bed and began to speak. He told her that Mr Allworthy had forbidden him to see her again. Silence. He said that they must separate. More silence. Then he said that he would do everything he could to help her, perhaps even find her a husband.
Molly was silent a little longer, then she began to cry and shout. 'Is this your love for me?' she cried. 'You are false, Tom Jones, like any man!'
She stood up angrily and waved her arms about. Suddenly, by accident, her arm pulled down a curtain beside the bed. Behind the curtain were a few small things belonging to Molly, and… a man! It was Mr Square. He was quite naked.
Reader, I am sure you are as surprised as Mr Jones. But why? Even teachers are made of flesh and blood.
Mr Square had admired Molly when he saw her fighting outside the church, and when Tom was sick he went to visit her. It is true that Molly preferred Tom, but Mr Square brought her presents that softened her heart.
And what did Tom do? He laughed. 'I promise I will never speak of this,' he told Square. 'Be kind to the girl and I will never open my lips to anyone. And Molly, be true to your friend and I will forgive you for being false to me.'
Then Tom climbed quickly down the ladder and left the house. One of Molly's sisters followed him.
'Sir,' she said. 'Now that you know about Mr Square, I have something else to tell you. You were not the first man to make love to Molly. It was Will Barnes. Will is the father of Mollys bastard.'
The secret about Molly made Tom's heart feel light, but it was full of violent storms when he thought about Sophia. He loved her madly, and plainly saw her tender feelings for him, but her father would never accept him for her husband.
Tom struggled with his love. He did not want to offend his good friend Mr Western, or his godfather Mr Allworthy. The battle made him sick and sad. When Sophia came near he became pale, and when her eyes met his, the blood rushed into his cheeks. Mr Western noticed nothing, but Sophia saw and understood, because she felt the same.
One day, the young couple met, by accident, in the garden. They were both surprised, and felt confused. They spoke first about the beauty of the morning. Then they spoke about the beauty of the garden. Sophia's smile was so sweet and her voice so soft that Tom said wildly: 'Oh, Miss Western. Can you wish me to die?'
'Indeed, Mr Jones,' she answered, looking down at the ground. 'I do not wish you any harm. But what do you mean?'
'What am I saying?' cried Tom. 'I have said too much. I would never offend you.'
'You do not offend me,' she said, 'but you surprise me.'
'My heart overflows,' said Tom. 'I struggle with my love and try to hide it, but it makes me ill. Soon I will die, and never trouble you again.'
Tom now started trembling, and Sophia felt faint.
'Mr Jones,' she said, weakly. 'I do understand you, but for heaven's sake, help me back into the house.'
Tom took her arm, and together they walked unsteadily back to the house without another word. Sophia went straight to her room. For Tom, there was unwelcome news.
مشارکت کنندگان در این صفحه
تا کنون فردی در بازسازی این صفحه مشارکت نداشته است.
🖊 شما نیز می‌توانید برای مشارکت در ترجمه‌ی این صفحه یا اصلاح متن انگلیسی، به این لینک مراجعه بفرمایید.