سرفصل های مهم
فصل 21
توضیح مختصر
زمان مطالعه

7 دقیقه

سطح

ساده
دانلود اپلیکیشن «زیبوک»
این فصل را می‌توانید به بهترین شکل و با امکانات عالی در اپلیکیشن «زیبوک» بخوانید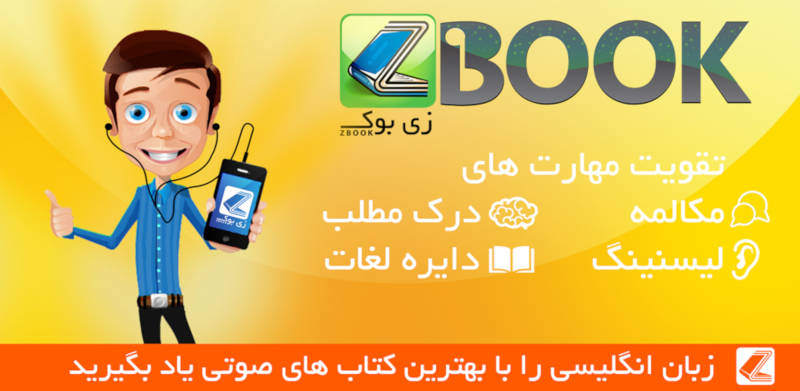 متن انگلیسی فصل
CHAPTER TWENTY ONE
Mr Western Sings for Joy
It was now that Fortune really deserted our hero. He received an unexpected invitation from Mrs Fitzpatrick, who perhaps wanted to try what Lady Bellaston no longer wanted.
By now Harriet thought herself safe from her husband, who had gone to look for her in Bath. But when she had written to tell Mrs Western where to look for Sophia, her aunt had told Mr Fitzpatrick where to look for his wife.
It was chance that brought Tom to Harriet Fitzpatrick's door just as her husband appeared on the scene. It was jealousy that persuaded Mr Fitzpatrick that Tom had been making love to his wife. And it was temper that made him strike Tom on the head and pull out his sword.
Tom was amazed, pulled out his own sword and drove half of it into the gentleman's body. Now it was Fitzpatrick's turn to look amazed. 'I am a dead man,' he cried.
A gang of rough men rushed up to get hold of Tom. These were Lord Fellamar's men, who had been following Tom, waiting for a chance to kidnap him.
'Well, Jack,' laughed one of them. 'He's not going to sea now. He's going somewhere worse, when that man dies.'
Similar jokes were made about Tom until a doctor came to look at Fitzpatrick and the police arrived to arrest Tom. The doctor said he believed Fitzpatrick would die, so Tom was taken to a prison.
Partridge found him there next morning. He brought the news that Fitzpatrick was dead, and a letter from Sophia, which Black George had passed to him. It said: My aunt has just shown me a letter which you wrote to Lady Bellaston. I never want to hear your name again. SW
Fortune now threatens to see our hero hanged in public, and if our reader enjoys such scenes, I think he should book a seat in the first row now. This I faithfully promise: if he does not find some natural means to escape a sad end, I will not help him with unnatural means. You can trust me not to bring in gods or spirits or fairies.
We must now return to Mrs Miller's house, where Mr Allworthy had arrived with his nephew, Blifil. Mrs Miller wanted to change Mr Allworthy's view of Tom, his adopted son. She told him how Tom had given money to her cousin.
'He always speaks lovingly of you, sir,' she said.
'You surprise me, madam,' said Mr Allworthy. 'You have not seen the side of him which shocks my nephew and myself.'
'I see only that he has enemies,' said Mrs Miller, 'but what they say of him cannot be true.'
At this moment, Blifil came in from the street with an excited look on his face. 'What do you think, sir,' he cried. 'I am sorry to be the one to bring such bad news. Mr Jones, to whom you were so very good, has killed a man.'
Allworthy looked shocked. He turned to Mrs Miller and cried, 'Well, madam, what do you say now?'
'I say, sir, that if it is true, the man he killed must be at fault. I never saw a man so kind, and so sweet-tempered as Mr Jones. He was loved by every one in this house, and every one who came near it.'
They were interrupted by a loud knocking at the door. It was Mr Western.
'Neighbour,' he cried, as he entered the room. 'All this time we have been afraid of a young bastard and now there is the devil of a lord, who may be a bastard too for all I care. But he will never have my daughter!'
It took some time for Mr Allworthy to find out what Mr Western meant. Lady Bellaston and Mrs Western had been trying to persuade him not to refuse Lord Fellamar's offer.
When Mr Allworthy understood the situation, he instantly told Mr Western that Sophia should never be forced to marry Blifil against her will. If she chose to marry the lord, he wished her every happiness in this noble marriage.
'She will marry Blifil,' said Mr Western, 'for three reasons. First, is she not my child? Second, do I not govern my own child? And third, am I asking her to do anything for me? No, it is to make her happy!'
Blifil now spoke. 'Mr Western is very kind to prefer me to Lord Fellamar,' he said. 'While I would never wish to win his daughter by violence, perhaps her heart will be free when she hears that Mr Jones is in prison for murder.'
'What's that?' cried Western. 'Murder! Is he a murderer, and is there any chance of seeing him hanged? I have never heard better news in my life! Tol de rol, tol-lol de rol,' and he sang and danced about the room.
Several true friends now came to visit Tom in prison. First, the faithful Partridge came to tell him that Mr Fitzpatrick was still alive.
Then Nightingale came, with Mrs Miller. 'Even if the fellow dies,' he said, 'you will not hang. It was an accident, because he attacked you first.'
'Yes, he did,' sighed Tom, 'but I do not want to be responsible for another man's death. And there is something else that makes me miserable.'
'Come, come, Mr Jones,' said Mrs Miller, who had heard from Partridge about Sophia's letter to Tom. 'Things will be better soon. Mr Blifil has no chance with the lady.'
Tom asked the good woman to take a letter to Sophia, which she did, and there were tears on Sophia's pillow that night.
مشارکت کنندگان در این صفحه
تا کنون فردی در بازسازی این صفحه مشارکت نداشته است.
🖊 شما نیز می‌توانید برای مشارکت در ترجمه‌ی این صفحه یا اصلاح متن انگلیسی، به این لینک مراجعه بفرمایید.