سرفصل های مهم
فصل 08
توضیح مختصر
زمان مطالعه

10 دقیقه

سطح

ساده
دانلود اپلیکیشن «زیبوک»
این فصل را می‌توانید به بهترین شکل و با امکانات عالی در اپلیکیشن «زیبوک» بخوانید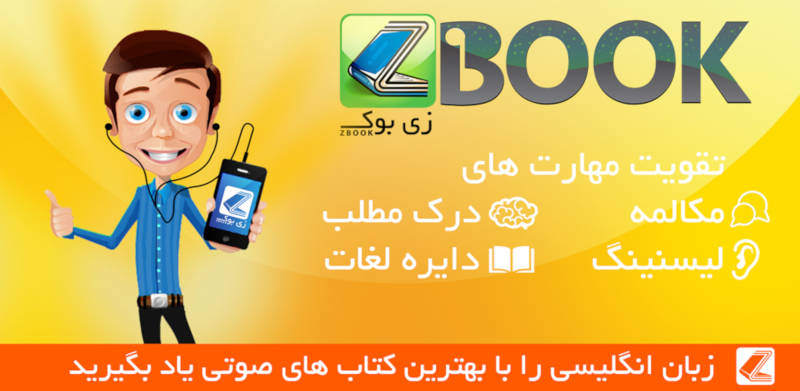 متن انگلیسی فصل
CHAPTER EIGHT
Mr Western Loses His Temper
It was Mrs Western, Sophia's aunt, who first noticed Sophia's behaviour. She spoke about it to her brother.
'Brother,' she said, 'have you not noticed something very extraordinary about my niece lately?'
'No, not I,' said Mr Western. 'Is there something the matter with my girl?'
'I think there is,' replied his sister.
'What is it then?' cried Western. 'Is she sick? Send for the best doctor, for I love her more than my own soul.'
Mrs Western smiled. 'There is no need for a doctor,' she said, 'for I believe Sophia is desperately in love.'
'What!' cried Western. 'In love without telling me? I'll punish her. I'll send her away, naked, without a penny!'
'You will not do that,' said his sister, 'until you know whether you approve of her choice. Perhaps the man she loves is exactly the man that you would choose for her.'
'That would make a difference,' agreed Western. 'If she loves the man I would choose she may love who she pleases.'
'That is spoken like a sensible man,' said his sister. 'Now what do you think of Mr Blifil? Did Sophia not faint when she saw him lying breathless on the ground?'
'By God,' said Western. 'You're right. And I am very pleased. I knew Sophy would not fall in love to make me angry. No one would be better than Blifil, for our two properties lie side by side as if they were married, and it would be a great pity to separate them. What should I do?'
'You should propose the marriage to Mr Allworthy'
Sophia had noticed that her aunt was watching her, so when her father invited Mr Allworthy and his family to dinner, she tried to hide her secret. She was very charming to Blifil, and paid no attention at all to poor Tom. Her aunt saw this as more evidence that Sophia loved Blifil.
After dinner, Mr Western took Mr Allworthy to one side and made his proposal. Mr Allworthy said that if the young people liked each other, he would be happy to agree. This attitude suprised Mr Western. He said that parents were the best judges, and he expected Sophia to be obedient. Mr Allworthy promised to discuss the matter with Blifil.
When they returned home, he told Blifil about Mr Western's proposal. After a short silence, Blifil told his uncle that he had not thought of marriage yet, but that he was glad to do what Mr Allworthy wanted. Mr Allworthy thought this answer was rather cold, but he wrote to Mr Western to say that his nephew had thankfully and gladly received the proposal, and was ready to visit the lady.
Mr Western was very pleased with Mr Allworthy's message and replied immediately, inviting Mr Blifil to visit Sophia that very afternoon. He then asked his sister to tell her. Sophia was reading when her aunt came into her room.
'Is it a book about love?' asked Mrs Western, as Sophia put down her book. 'Ah, child, your cheeks are quite pink. Do you think I don't know the reason? Do you think the secret that you keep from your father can be kept from me? Come, you need not be ashamed.'
'But, madam,' said Sophia, looking a little foolish. 'Why should I be ashamed? What secret do you mean?'
'A secret which I saw plainly yesterday. Come, I am your friend. Tell me yourself, and I will give you happy news.'
'I know not what to say, madam,' said Sophia.
'I tell you child,' answered her aunt. 'We know your heart, and we entirely approve. This very afternoon your father has arranged for you to see your lover.'
'My father, this afternoon!' cried Sophia, turning pale.
'Yes, child,' said her aunt. 'This afternoon. And you have me to thank. I saw that you were in love when you fainted in the field, and I saw it again at supper. I know about these things, child. As soon as I told my brother he proposed the marriage to Mr Allworthy. Allworthy agreed, and your lover will come this afternoon.'
'This afternoon!' said Sophia. 'Dear aunt, you scare me!'
'Why, child? He's a charming young fellow.'
'It's true,' said Sophia. 'He is perfect. So brave, and yet so gentle. So kind, so clever, and so handsome. What does it matter that he is poor?'
'Poor! What do you mean? Mr Blifil, poor!'
Sophia turned pale and said faintly, 'Mr Blifil?'
'Yes, Mr Blifil. Who else have we been talking about?'
'Good heavens,' said Sophia. 'I thought of Mr Jones.'
'I protest,' cried her aunt. 'Now you scare me. Is it Mr Jones, and not Mr Blifil, who is the object of your love?'
'Mr Blifil!' repeated Sophia. 'Can you possibly be serious? If so, I am the unhappiest woman in the world.'
Mrs Western stood silent for a few minutes while fire filled her eyes. Then, in a voice of thunder, she said, 'And can you possibly think of disgracing your family by marrying a bastard? Can the blood of the Westerns be destroyed? Are you not ashamed to admit this to my face?'
Sophia was shaking. 'Madam,' she said, 'what I have said, you forced me to say. I never planned to tell anyone, but to take my secret thoughts with me to my grave.'
Sophia began to cry, but Mrs Western was not moved. She continued to show her anger for a full quarter of an hour. Then she threatened to go immediately to tell her brother.
Sophia threw herself at her aunt's feet and begged her to keep her secret, for fear of her father's temper. At last her aunt agreed, on one condition: Sophia must receive Mr Blifil that afternoon as the man who was to be her husband.
Sophia promised, but begged her aunt to help her delay the marriage. She hoped her father would change his mind when he knew how much she disliked Mr Blifil.
'No, no, Sophy' said Mrs Western. 'To protect you from dishonour there is not a moment to lose. When you are a wife you may love whom you wish, but not before.'
'Come, come, no tears,' said Mr Western that afternoon. 'Are you crying because I am going to marry you to the man you love? Your mother was the same, but she soon stopped after we were married. Mr Blifil will soon put an end to your tears. Cheer up, cheer up. He'll be here soon.'
Sophia kept her promise to her aunt. When Mr Blifil came, her father left them alone together. There was a very long silence, then some polite words, and then Sophia returned to her room. Mr Blifil was satisfied. He believed she was shy, like all young ladies on their first visit from a lover. He was confident that she admired him, and of course he had not the least idea about Tom.
When Blifil left, Mr Western went to find his Sophia. He told her, with kisses, that she was his only joy on earth. She must choose whatever clothes and jewels she pleased. He had no other use for his fortune than to make her happy. He was so loving that Sophia thought she would never have a better opportunity to tell him her feelings.
She thanked her father many times for his kindness, then fell to her knees. She begged him not to make her the most miserable thing on earth by forcing her to marry a man she hated. 'I ask you this, dear sir,' said she, 'since you are so very kind to tell me your happiness depends on mine.'
'What!' said Western, staring wildly.
'Oh, sir,' continued Sophia. 'I cannot live with Mr Blifil. To force me to marry him would be to kill me.'
'You can't live with Mr Blifil!' said Western.
'No sir, I can't,' answered Sophia.
'Then die, and to hell with you,' cried he.
'Can the best of fathers break my heart?' cried Sophia.
'Pooh! Pooh! Can marriage kill you? Nonsense!' cried he.
'Oh, sir,' answered she. 'Such a marriage is worse than death. I hate him more than I can say.'
'You will marry him,' shouted Western. 'And if you don't, I'll not give you a single penny. If I saw you starving in the street I would not give you a piece of bread!'
He then pushed her away so violently that her face hit the floor, and he burst out of the room.
مشارکت کنندگان در این صفحه
تا کنون فردی در بازسازی این صفحه مشارکت نداشته است.
🖊 شما نیز می‌توانید برای مشارکت در ترجمه‌ی این صفحه یا اصلاح متن انگلیسی، به این لینک مراجعه بفرمایید.