سرفصل های مهم
فصل 18
توضیح مختصر
زمان مطالعه

8 دقیقه

سطح

متوسط
دانلود اپلیکیشن «زیبوک»
این فصل را می‌توانید به بهترین شکل و با امکانات عالی در اپلیکیشن «زیبوک» بخوانید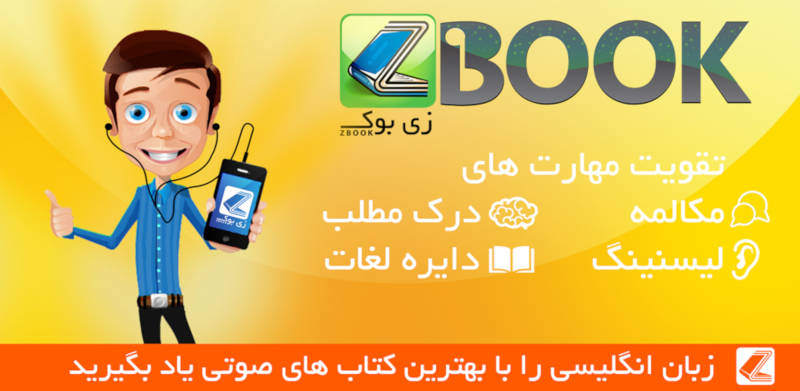 متن انگلیسی فصل
CHAPTER EIGHTEEN
Sophia Has a Rival
When the two men arrived at the party they walked about together for a while, then Mr Nightingale left Tom alone. As everyone was wearing masks, he looked for ladies with Sophia's shape and spoke to them, hoping they would answer with Sophia's voice, but none of them did.
Suddenly, a masked woman tapped him on the shoulder and said, 'Follow me.'
He followed her to the end of the room, where she sat down and said, in a soft voice, 'Miss Western is not here.'
'My good fairy queen,' said Tom. 'You have cleverly changed your voice, but I know you are Mrs Fitzpatrick. Please tell me where I might find Sophia.'
The mask answered, 'Do you think I would encourage my cousin in an affair which would end in her ruin? And did your fairy queen invite you here to speak about a rival?'
Tom realized that for this lady to bring him to Sophia, he must please her. So he began to be more charming. The two walked and talked for some time. To Tom's surprise, the lady greeted everyone by name, even though they wore masks.
'People of fashion,' she explained, 'know each other anywhere, and to them the masks are childish. You will see that they get bored quickly at this kind of party, and leave early. I myself am bored, and I believe you are too. I will leave now, and I hope you will not follow me. Indeed I won't know what to say if you do.'
From this, Tom realized that he should follow the lady, and he walked behind her carriage all the way to a house where the door opened to admit her and her follower.
Once inside, Tom begged her to take off her mask, and when at last she did, he discovered not Mrs Fitzpatrick but Lady Bellaston.
After that they had a very ordinary conversation, which, as it lasted from two until six o'clock in the morning, I shall not bore you with. The lady then promised to look for Sophia, and they agreed to meet again in the evening.
Tom returned to his lodgings. After a few hours' sleep he called Partridge and showed him a banknote of fifty pounds, saying he could now repay his debt. Though Partridge was glad, he was also suspicious. As Tom was out all night, Partridge imagined his desperate master must have robbed someone. The reader must imagine the same, unless he suspects the generosity of Lady Bellaston.
In fact, the money was from the lady. Though she did not give much to hospitals and churches, she did think that young men without a penny in their pockets needed her help.
That evening, Mrs Miller came home from a visit to her cousin. The cousin was expecting a baby, her husband was out of work, her children were starving and the youngest was very sick. When he heard this sad story, Tom took Mrs Miller to one side and gave her his purse, asking her to spend as much as she needed to help these poor people. Mrs Miller was amazed, cried, took ten pounds, and said, 'I already know one kind man in the world. Now I know another.'
Mrs Miller then told Tom what Mr Allworthy had done for her when her husband died.
That evening, Tom met Lady Bellaston again. They had another long conversation, but as it was just as ordinary as the one the previous evening, I shall not give details.
Tom grew more and more impatient to see Sophia, but if he mentioned her to Lady Bellaston, she became angry.
He was in a very uncomfortable situation. As Lady Bellaston had grown violently fond of him, he was now one of the best-dressed men about town. He believed her when she said that Sophia was deliberately hiding from him, and he could not forget that if ever they did come together, her father would never forgive her.
But even if he did not love Sophia, Tom could never love Lady Bellaston as her generosity deserved. She was in the autumn of life, and though she still had roses in her cheeks, it was art and not nature that put them there.
The next afternoon, while he was trying to decide what to do, a message came from Lady Bellaston. The friend's house where she had been meeting Tom was not available. They would have to meet at her own house, at seven exactly.
Tom arrived at the house a little earlier than seven, and Lady Bellaston had not yet returned from dinner. He was waiting in the hall when the door opened and in came - no other than Sophia herself. Lady Bellaston had cleverly sent her to the theatre so she could be alone with Tom, but Sophia had not enjoyed the play and had left quite early.
Sophia first went to look in a mirror. Behind her own lovely face she suddenly saw Tom. Turning to him, she screamed, and he moved forward to catch her before she fainted. To describe their looks and thoughts at this moment is beyond my power. If you have ever been in love you will feel in your own heart what passed in theirs.
In the time they had alone, Tom returned Sophia's notebook and the banknote. Then he fell to his knees and apologized to her about what had happened in the inn at Upton. Sophia was very glad to hear that he had never seen Mrs Waters again, but was angry that Tom had told people in the inn that he was escaping from Sophia's love. Tom, who was surprised at these words, was able to trace them back to Partridge, and swore more than once that he would put him to death as soon as he got home.
Things were now going so well that Tom began to say some words that sounded like a proposal of marriage, when suddenly in came Lady Bellaston.
'Miss Western,' she said, with admirable control, 'I thought you were at the theatre.'
Sophia, who had no suspicions about Tom's reason for being in the house, explained why she had come home early. Then she said that the gentleman with her had returned her notebook. Both the ladies then thanked him, and Tom, playing a very complicated game, asked for a high reward: 'It is, ladies, the honour of visiting you here again.'
'Do you know, Sophy dear,' said Lady Bellaston after Tom had left, 'I had a horrible suspicion when I first came into the room that the young gentleman was Mr Jones.'
'Indeed,' cried Sophia, laughing.
'Oh, Sophy! Sophy!' cried the lady. 'I can see by your colour that you still have Mr Jones in your thoughts.'
'On my honour, madam,' said Sophia, 'Mr Jones is as unimportant to me as the gentleman who just left us.'
'Then I promise I will not mention his name again,' said Lady Bellaston, and the two ladies went to bed, each feeling rather clever.
Sophia lay awake all night, but Lady Bellaston did not. She was enjoying her secret meetings with Tom, and next day she saw a way to remove her young rival from the scene.
مشارکت کنندگان در این صفحه
تا کنون فردی در بازسازی این صفحه مشارکت نداشته است.
🖊 شما نیز می‌توانید برای مشارکت در ترجمه‌ی این صفحه یا اصلاح متن انگلیسی، به این لینک مراجعه بفرمایید.