سرفصل های مهم
فصل 11
توضیح مختصر
زمان مطالعه

9 دقیقه

سطح

ساده
دانلود اپلیکیشن «زیبوک»
این فصل را می‌توانید به بهترین شکل و با امکانات عالی در اپلیکیشن «زیبوک» بخوانید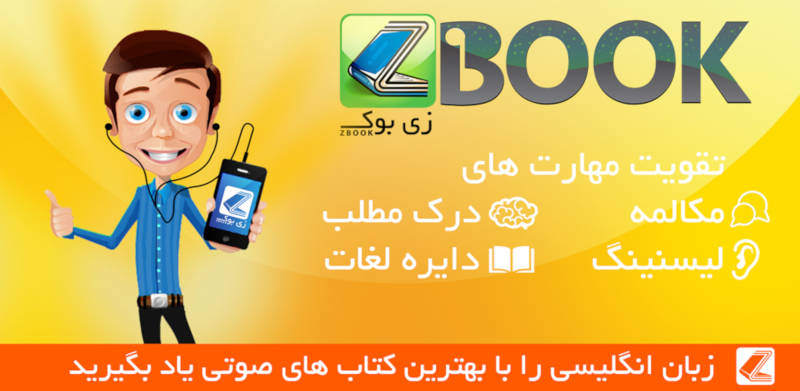 متن انگلیسی فصل
CHAPTER ELEVEN
Tom Finds a Friend
Tom lay on the floor with no sign of life in him. The captain sent some soldiers to chase after Northerton, and then sent a servant to get a doctor.
Some officers picked up Tom's bloody body from the floor and put it in a chair. They saw that he still breathed, and began to argue about what to do. Soon the doctor arrived, and ordered his patient to be taken instantly to bed.
After seeing Tom, the doctor returned downstairs, where the captain was sitting with the landlady of the inn.
'Will he die?' asked the captain.
'We will all die, sir,' answered the doctor.
'But do you think he is in danger?' asked the landlady.
'I cannot say,' said the doctor.
'It's a terrible thing to spill human blood,' said the landlady, 'except when it is the blood of our enemies. I hope all our enemies are killed, for then the war will end and our taxes will be lower.'
Later that night, Tom woke and called for the captain. He said he felt much better, and told the captain he needed a sword, so that he could fight Mr Northerton.
'I love your brave spirit, my boy,' said the old captain, 'but after such a blow and so much loss of blood you are weak, and you must rest.'
'But what about my honour?' cried Tom.
'Your honour must wait, young gentleman,' said the captain, 'for I am afraid Mr Northerton has escaped.'
The captain left and Tom slept again. When he woke it was late in the afternoon, and he called for some tea. When the landlady brought it up she said that the doctor had gone and all the soldiers and officers had marched away. Tom asked her to prepare some food, and to send him a barber.
He felt in perfect health and spirits. While he was waiting for the barber he chose some clean clothes to wear.
The barber soon arrived with soap and hot water and began to shave Tom very slowly. Tom asked him to hurry.
'I never hurry' said the barber. 'Festina lente, I say.'
'You speak Latin,' said Tom. 'You are a man of learning!'
'A poor one, sir,' said the barber. 'Indeed, learning has ruined me. My father wanted me to be a dancing teacher but instead of learning to dance I learned to read Latin. He hated me for that, and left all his money to my brothers.'
'I would like to get to know you better,' said Tom. 'Will you do me the honour of drinking a glass with me tonight?'
'Sir, I will do you twenty honours, if you wish.'
'How can you do that, my friend?'
'Why, I will drink a whole bottle with you, if you wish, for you are a good man and I love a good conversation.'
Jones now walked downstairs neatly dressed, looking so handsome that one of the servant girls fell violently in love with him in five minutes. While he ate his dinner, the barber sat in the kitchen with the landlady.
'He is no young gentleman,' she told the barber. 'I have heard he was turned away from Mr Allworthy's house.'
'A servant, then?' said the barber. 'What's his name?'
'Jones, he told me, but perhaps he uses a false name.'
'If his name is Jones, he told you the truth,' said the barber, strangely, 'and perhaps he is Mr Allworthy's son.'
After dinner, Tom called for a bottle and the barber joined him. Tom poured out a glass of wine and raised it.
'To your good health, doctissime tonsorum,' he said.
'Ago tibigratias, domine' replied the barber. Then he asked, 'Sir, is it possible that your name is Jones?'
'It is,' said Tom.
'How strange,' said the barber. 'Mr Jones, you don't know me, which is not surprising as you only saw me once when you were very young. How is the good Mr Allworthy?'
'You seem to know me,' said Tom, a little suspiciously.
'May I ask, sir, why you are travelling this way?'
'Fill the glass, Mr Barber, and ask no more questions.'
'I apologize, sir. When a gentleman like you travels without servants we may suppose he is in casu incognito. But I promise you I can keep a secret.'
'That is unusual in your profession, Mr Barber.'
'Ah, sir,' answered the barber. 'I was not always a barber. Non si male nunc et olim sic exit. I have spent most of my life among gentlemen. I have a great respect for you. People talked about the good nature you showed to Black George, and they loved you for it. I am your friend.'
Every miserable man needs a friend, and Tom was not only miserable, he was also open-hearted. The barber's behaviour and his bits of poor Latin suggested that he was no ordinary fellow. So Tom told him why he was going to sea.
The barber noticed that there was one thing that Tom left out of his story. Though he said that he was Blifil's rival in love, he carefully avoided naming the young lady concerned. When the barber asked him, Tom paused a moment, then said, 'I trust you, sir. Her name is Sophia Western.'
'Mr Western's daughter is now a woman!' cried the barber. 'I remember her father as a boy. Well, tempus edax rerum!
Tom was tired now, and went up to his room to rest. In the morning he sent for the doctor, but he was not to be found, and the barber was called instead.
Tom was surprised. 'I asked for the doctor, Mr Barber,' he said. 'I want him to open my bandage.'
'Well, sir,' replied the barber. 'I am also a doctor, and if you wish me to open your bandage I am willing.'
Though Tom was not very confident, the man seemed serious, so he allowed him to open the bandage and look at his head. When the barber saw Tom's wound he made shocked noises.
Tom suspected he was joking. 'Stop playing the fool,' he said, angrily. What is your opinion? Answer seriously!'
'Why, then,' cried the other, 'if I may put on a clean bandage, I promise you will soon be well.'
'Well, Mr Barber, or Mr Doctor, or Mr Barber-Doctor,' said Tom, as the new bandage was applied. 'You are one of the strangest men I ever met. There must be something very surprising in your story. I would like to hear it.'
'You shall hear it,' said his friend. 'But first let me lock the door so that we are not interrupted.' He did so, and then said, 'I must begin, sir, by telling you that you have been my greatest enemy'
'I, your enemy?' said Tom, amazed.
'Please don't be angry, sir, for you were just a baby and did not mean to harm me. I think you will understand everything when I tell you my name. Have you ever heard, sir, the name of Partridge? A man who was honoured to be called your father, and who was ruined by that honour?'
'I have heard that name,' said Tom, 'and I have always believed that I am that man's son.'
'Well, sir, I am Partridge, but you are not my son!'
مشارکت کنندگان در این صفحه
تا کنون فردی در بازسازی این صفحه مشارکت نداشته است.
🖊 شما نیز می‌توانید برای مشارکت در ترجمه‌ی این صفحه یا اصلاح متن انگلیسی، به این لینک مراجعه بفرمایید.