سرفصل های مهم
فصل 02
توضیح مختصر
زمان مطالعه

8 دقیقه

سطح

خیلی سخت
دانلود اپلیکیشن «زیبوک»
این فصل را می‌توانید به بهترین شکل و با امکانات عالی در اپلیکیشن «زیبوک» بخوانید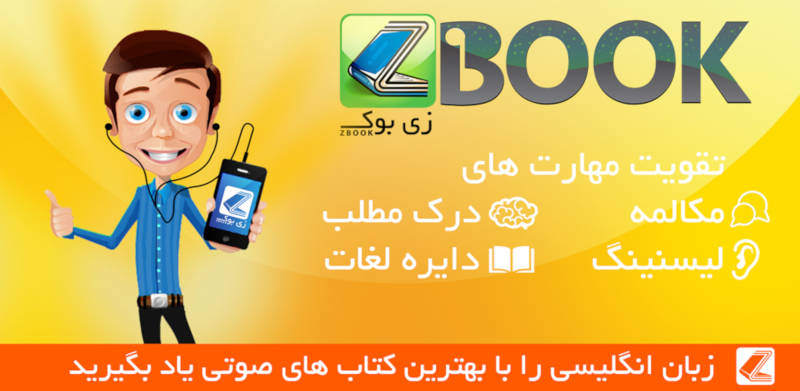 متن انگلیسی فصل
CHAPTER TWO
The Shame of Mr Partridge
Mr Allworthy's house and his heart were open to all men, but particularly to men of learning. Though he had not had the advantage of a good education, he had made up for this through wide reading and conversation. Well-educated men were always welcome at his table.
One guest of this kind was Captain Blifil. This gentleman was about thirty-five years of age. After a good education he had joined the king's army, but recently he had left the army and had come to Somerset to live a quiet country life. He liked to study the Bible.
Miss Bridget had read many books about religion, and she often talked to the captain on this subject. Her conversation was so pure, her looks so wise and her manner so serious that she seemed like a saint. Yet soon the captain could see that she was falling in love with him.
Everyone will fall in love once in their lives, and there is no particular age for this, but at Miss Bridget's age love is serious and steady. It was not the captain's body, which was big and rough, nor his face, which was covered up to his eyes by a black beard, but his conversation which charmed her.
As soon as the captain saw this, he returned her affections. To be plain, he was already in love with Mr Allworthy's house, gardens, villages and farms. His sister was no beauty, but as Mr Allworthy had no son, the captain would marry Miss Bridget even if she was the ugliest woman in the world. And, in less than a month, he did just that.
Mr Allworthy did not object to the marriage.
'My sister is many years younger than me,' he thought, 'but she is old enough to make her own decisions. He is a gentleman, and though he is not perhaps her equal in fortune, he is a man of sense and honour, and I have nothing against him. I do not doubt that they love each other, and love is the best basis for marriage.'
Reader, this is not a newspaper, consisting of just the same number of words whether there be any news in it or not. In these pages you will find only the important events, so do not be surprised if sometimes time seems to stand still, and sometimes to fly. We fly now to the time when a fine son was born to Captain and Mrs Blifil.
Though the birth of a son to his dear sister gave great joy to Mr Allworthy, it did not take away his love for the abandoned child to whom he was now godfather. He continued to visit little Tom at least once a day in his room.
Mr Allworthy suggested to his sister that the two boys be raised together in his house. Mrs Blifil agreed, but Captain Blifil was not so easily pleased. He liked to use Bible texts to tell Mr Allworthy that bastard children should be punished. Mr Allworthy disagreed. He said that however guilty the parents might be, their children were certainly innocent, and God would not punish the innocent.
While Captain Blifil was becoming more and more jealous of Mr Allworthy's love for little Tom, Mrs Wilkins made a discovery. She believed she now knew the name of Tom's father.
My reader may remember that Jenny Jones had lived for some years with a certain schoolmaster. His name was Partridge, and he was a pleasant, humorous fellow, but his wife was not. Perhaps this was because, after nine years of marriage, she was still childless.
Mrs Partridge, a jealous woman, had chosen Jenny Jones to be her servant because she was plain, and Jenny lived quietly in their house for more than four years, doing her work and learning Latin from Mr Partridge.
Then, one day, Mrs Partridge saw Jenny sitting closely with her husband studying their books, and suddenly her jealous thoughts began. They were fed by small suspicions, one after another, and soon she lost her temper and ordered Jenny to leave the house.
Mr Partridge, who was afraid of his wife, said nothing, and soon the house was calm again. Mrs Partridge loved her husband and she might have forgotten all about it, but some months later she heard news of Jenny from the village gossips.
'She's had two bastard babies,' they said. 'Their father must be from here, because it's less than nine months since she left the village.'
Mrs Partridge was shocked, and all her jealousy returned. She was convinced of her husband's guilt, and went straight home. The fight which followed was furious. Mrs Partridge attacked her husband with tongue, teeth and hands. Though Partridge did nothing, there was soon blood on both of them. The neighbours came to watch, and soon everyone was saying that Mr Partridge had beaten his wife most cruelly.
The cause of this quarrel was reported in various ways. Some said one thing, others said another, and it was a long time before Mrs Wilkins heard the true reason. When she did, she told Captain Blifil. The captain told Mr Allworthy and Mr Allworthy sent Mrs Wilkins to find Mr Partridge. Though he lived fifteen miles away, Mrs Wilkins went quickly, and brought back the schoolmaster and his wife.
Mr Allworthy began the trial immediately, and it took three days. On the first day, Partridge declared his innocence, but his wife gave all the reasons why she thought him guilty. Partridge was silent, until at last he asked Mr Allworthy to send for Jenny Jones. Mr Allworthy sent a messenger to get Jenny, who now lived a whole day's journey from his house. On the third day everyone came to hear Mr Allworthy's judgement.
Unfortunately, the messenger had returned without Jenny. She had left her new home just a few days earlier, in the company of a soldier.
Mr Allworthy's good opinion of Jenny was now lost forever. He listened again to Mrs Partridge, who now swore she had discovered her husband and Jenny in bed together, and then he found poor Mr Partridge guilty.
Mr Partridge lost his little school, and soon he lost his wife too for she died suddenly. Though the villagers now began to feel sorry for him, he decided to go away.
Although Mr Allworthy had punished the father, he grew fonder of little Tommy. This did not please Captain Blifil, who saw every example of Mr Allworthy's generosity to others as his own loss.
The captain's greatest pleasure was planning what to do with Mr Allworthy's wealth. He fully expected Mr Allworthy to die soon, leaving his wealth to his sister's son. The captain wanted to make great changes to the house and park, and he spent many hours reading about architecture and gardening. But Fortune was unkind to him. The unlucky captain died first, of a sudden and unexpected accident.
مشارکت کنندگان در این صفحه
تا کنون فردی در بازسازی این صفحه مشارکت نداشته است.
🖊 شما نیز می‌توانید برای مشارکت در ترجمه‌ی این صفحه یا اصلاح متن انگلیسی، به این لینک مراجعه بفرمایید.