سرفصل های مهم
فصل 22
توضیح مختصر
زمان مطالعه

10 دقیقه

سطح

ساده
دانلود اپلیکیشن «زیبوک»
این فصل را می‌توانید به بهترین شکل و با امکانات عالی در اپلیکیشن «زیبوک» بخوانید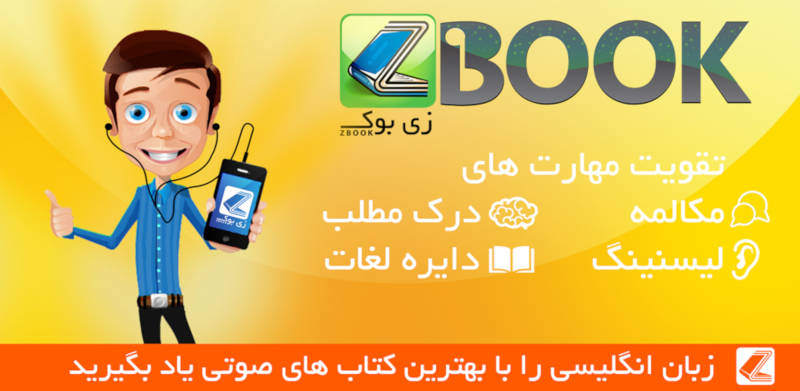 متن انگلیسی فصل
CHAPTER TWENTY TWO
The Truth Comes Out
Before we return to Tom we will take one more look at Sophia. Her aunt could not understand why she did not want to bring honour on her family by marrying Lord Fellamar.
'Don't you want a noble name?' she asked.
Sophia did not. 'He behaved so rudely' she explained. 'I am almost ashamed to tell you. He caught me in his arms, pulled me down, put his hand into my dress and kissed my breast with such violence that I have a mark there still.'
'Indeed!' said Mrs Western.
'Yes, indeed, madam,' said Sophia. 'Luckily my father came in at that moment.'
'I am astonished,' cried her aunt. 'It is an insult! I have had lovers, many lovers, but no man kissed more of me than my cheek. Oh, I was cruel. I refused them all.'
'Then, dear aunt, will you not let me refuse this one?'
Mrs Western did agree that Sophia might be a little cool to Lord Fellamar, and Sophia hoped she could now persuade him that it was useless to pursue her. But an unfortunate accident happened which made her aunt furious again.
Sophia's maid saw Tom's letter, and told Mrs Western.
'Miss Western!' her aunt cried. 'I hear you have received a letter! A letter from a murderer! I am disgusted! I shall return you to your father tomorrow morning!'
The next time Nightingale visited Tom in prison he had some bad news. 'I have heard,' he said, 'that the gang of men who saw you fight with Mr Fitzpatrick are ready to tell the judge that you hit him first.'
'Then they lie,' exclaimed Tom. 'Why would they do that?'
Mrs Miller then arrived to say she had delivered Tom's letter, but when she returned for a reply, Sophia had gone.
Tom said he now had no interest in life and was ready to meet God. After his death, his name might be cleared.
A guard then brought in a message from a lady who wished to see Tom. His friends left, and the lady was sent in.
Tom was astonished to see that it was Mrs Waters!
The reader will remember that Mrs Waters left the inn at Upton in a carriage with Mr Fitzpatrick and his friend, and travelled to Bath in their company. As Mrs Fitzpatrick had run away, Mr Fitzpatrick took the opportunity to examine Mrs Waters carefully, and he decided to offer her the position of wife.
She accepted, and lived with him in Bath.
Mrs Waters had come to London with Mr Fitzpatrick without knowing the reason for his visit. He had never mentioned a wife to her, and he had never mentioned the name of Jones. It was only when he was getting better that he told her the story of the fight. She had brought some good news for Tom.
'By an amazing chance,' she said, 'I know the man you hurt, Mr Jones, and I promise you that he is not dying. He will also tell the judge that he struck the first blow.'
This unexpected news made Tom very happy, and he enjoyed talking with Mrs Waters for a little longer, and laughing about their adventures at Upton.
Just after Mrs Waters left, Partridge came into the room with a white face. He had been in the next room, listening.
'Oh, sir,' he said. 'Was that the woman you were with at Upton? Did you really go to bed with her? Oh, sir, may God forgive you. That woman was Jenny Jones. You have been to bed with your own mother!'
Tom became a picture of horror. For a time, the two men stared wildly at each other. Then Tom begged Partridge to run after Mrs Waters, but she had disappeared.
Some hours later a note came from Mrs Waters. It said that she had just learned who he was, and she had something important to tell him as soon as she could see him again.
It was now that Mr Allworthy began to have some unexpected visitors. The first was Partridge.
'You are a strange fellow,' said Mr Allworthy to the schoolteacher. 'Why are you the servant of your own son?'
'I am not his servant, sir,' replied Partridge. 'Nor am I his father. And I wish, sir, that his mother were not his mother.' He then told Mr Allworthy the whole story.
Mr Allworthy was as shocked as Partridge himself. Then Mrs Waters came hurrying into the room.
'There, sir, is Jenny Jones, the mother of Mr Jones. She will tell you that I am not his father,' cried Partridge.
'He is not,' said Mrs Waters. 'You will remember, sir, that I promised you would know one day who the baby's father was. Now, if we may talk alone, I am here to tell you.' Partridge left them, and she began her. story.
'Sir,' she said. 'You will remember a young man called Summer, who lived as a student in your house, and died very young. He was a handsome fellow, and very good-natured.'
'Indeed, I do remember him,' said Mr Allworthy. 'Was he the father of your son?'
'He was not, sir. He was the father of the child, but I am not his mother, and I am glad of it.'
'Be careful not to lie,' said Mr Allworthy, coldly.
'I did help when the child was born,' she said, 'and I put him in your bed, but the baby was your sisters child.'
'My sister, Bridget?' he cried. 'Can it be possible?'
'Have patience, sir, and I will tell you her sad story.'
Mr Allworthy listened with astonishment to the story of how his sister Bridget loved Summers, and how they hoped to marry, but were prevented by his sudden death. Bridget had then asked Jenny Jones to help her have her baby in secret.
'But why' asked Allworthy, 'did she carry this secret with her out of the world?'
'I am sure she did not,' said Mrs Waters. 'She knew you loved her son, and always said she would tell you.'
'I must speak to her lawyer,' said Mr Allworthy.
Now that busy fellow, Mr Dowling, whose work took him up and down the country, was in London, helping Mr Blifil with some business. Mr Allworthy sent for him at once. When she saw him, Mrs Waters looked surprised, but she said nothing.
'Mr Dowling,' said Mr Allworthy, 'I have just found out that Mr Jones is my own nephew.'
'Indeed, sir, I know,' said Mr Dowling.
'Then why did you never mention it?'
'Well, sir, as you did not mention it, I thought you wished to hide it from the world.'
'I did not know,' cried Mr Allworthy. 'How could I?'
'By reading the letter that I brought from your sister the night she died. The letter that I gave to Mr Blifil.'
'Heavens,' said Mr Allworthy. 'I never saw that letter.'
Mrs Waters now spoke. 'I am surprised, sir, that if this gentleman knew that Mr Jones was your nephew, he would want to see him hanged. Did you know, sir, that he visited Mr Fitzpatrick and offered him money to swear that Mr Jones had struck him first?'
'I did not,' said Mr Allworthy. 'Is this true?'
'It is true, sir,' said Mr Dowling. 'Mr Blifil sent me to offer a bribe to Mr Fitzpatrick, and another to the men who saw the fight.'
'I am astonished,' said Mr Allworthy. 'Send for Blifil. And tell him to bring the letter which his mother wrote me on her deathbed. I will see him when I return.'
مشارکت کنندگان در این صفحه
تا کنون فردی در بازسازی این صفحه مشارکت نداشته است.
🖊 شما نیز می‌توانید برای مشارکت در ترجمه‌ی این صفحه یا اصلاح متن انگلیسی، به این لینک مراجعه بفرمایید.