سرفصل های مهم
فصل 17
توضیح مختصر
زمان مطالعه

6 دقیقه

سطح

متوسط
دانلود اپلیکیشن «زیبوک»
این فصل را می‌توانید به بهترین شکل و با امکانات عالی در اپلیکیشن «زیبوک» بخوانید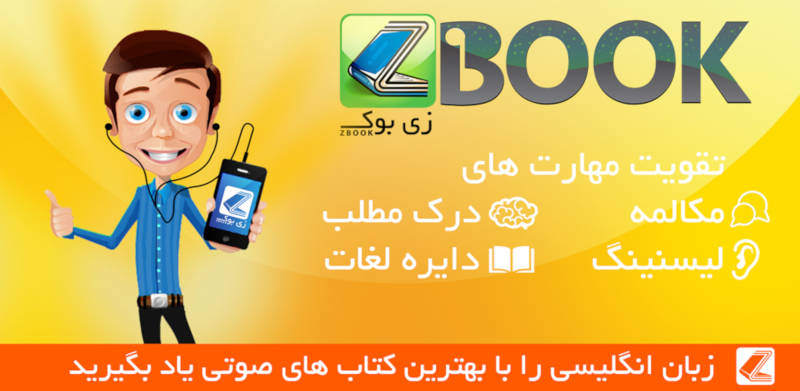 متن انگلیسی فصل
CHAPTER SEVENTEEN
Tom Receives an Invitation
When they arrived in London, Tom sent Partridge to find lodgings while he began his search for Sophia. He started looking for the house where the Irish lord lived. He walked through the streets until eleven that night, and began again early next morning. At last he found himself in the right street, and someone directed him to the lord's house.
Tom was dressed in country clothes, and these showed signs of many days on the road, so when he knocked on the door, the servant who opened it was not very polite. He said there were no ladies in the house, and that the lord was busy. Fortunately, another servant was listening. He followed Tom into the street and offered, for a sum of money, to show him where the two ladies were staying.
It was very bad luck that Tom arrived at Harriet's door about ten minutes after Sophia had left. The maid took a message upstairs, but Harriet sent back a message to say she was too busy to see Tom. He was sure that Sophia was in the house with her cousin, and probably angry about what had happened at Upton. He told the servant that he would call again in the evening, and spent all day in the street, watching the door, but nobody came out.
In the evening, he returned to Mrs Fitzpatrick's house. This time, she agreed to see him. Tom asked about Sophia, but Harriet told him nothing. She said that he could call again the following evening, then sent him away, as she was expecting another visitor. As nothing unusual happened during the next visit, which was from her friend, the Irish lord, we will pass quickly to the next morning.
Harriet worried about her cousin's unexpected visitor, and decided to ask the advice of Sophia's relative, Lady Bellaston. She got up before the sun, and at this unfashionable hour she went to Lady Bellaston's house, hoping to see her while Sophia was still in bed.
Lady Bellaston was very interested in Harriet's story. She especially liked her description of the young man: 'a very handsome fellow, and so charming'. Lady Bellaston thought she should see the fellow before deciding what to do. She promised to visit Harriet that evening, and told her to make sure Mr Jones was there.
That winter's day was one of the shortest in the year, but to Tom it seemed one of the longest. Though six o'clock was the polite time to visit, it was soon after five when he knocked again on Harriet's door. She received him kindly, but still said she knew nothing about Sophia.
After some time, Tom decided to explain that he had a large sum of money that he wanted to deliver to Sophia. He showed Harriet the notebook and told her what it contained, and how it was found.
They were now interrupted by the arrival of an elegant lady, who was followed a little later by the Irish lord. Everyone bowed low to each other. Then a brilliant conversation began, which, though it was very fine, I shall not repeat. Tom watched this fashionable scene in polite silence, as nobody took any notice of him.
At last, Harriet asked Tom to tell her where she might find him the next day, and he soon left the company. Now the elegant visitors took a great deal of notice of him, but nothing they said was very kind, so I shall not repeat that either. Lady Bellaston then left. The lord, for some reason or other, now made Harriet promise she would not see Mr Jones again, and as nothing else passed between them of importance to us, we will return to our hero's affairs.
The place where Tom had sent Partridge to find lodgings was a house in Bond Street where Mr Allworthy always stayed when he was in London. It was owned by Mrs Miller, a good woman whose husband had died, leaving her with two young daughters and not very much else. Though Tom did not know this, Mr Allworthy had given Mrs Miller the house and a sum of money for furniture, so that she could earn money by renting rooms.
Tom had a room on the second floor, and Partridge one on the fourth. On the first floor was a pleasant young gentleman called Mr Nightingale. When Tom arrived back that evening, Nightingale invited him to share a bottle of wine.
Their friendly conversation was suddenly interrupted by a maid who brought in a packet which had been delivered by a stranger for Mr Jones. Inside was a mask, a ticket for a party the next evening and a message that said: The Queen of Fairies sends you this. Be kind to her.
'You are a lucky man,' said Nightingale. 'I am sure these were sent by a lady who wants to meet you at the party.'
Tom did feel lucky. If Mrs Fitzpatrick had sent the packet, he might possibly see his Sophia at the party. He decided to go, and invited his new friend to go with him.
The next evening, Nightingale invited Tom to eat with him in town before the party, but Tom excused himself. To tell the truth, he had not a penny in his pocket, and had to borrow some coins from Partridge. Partridge took the opportunity to advise Tom, once again, to go home.
'How often must I tell you that I have no home to go to,' answered Tom. 'When Mr Allworthy gave me the envelope of money (I don't know how much it was, but I'm sure he was very generous) he said he never wanted to see me again.'
Partridge had never heard of this money before. He asked what had happened to it. Tom told him how he had left the envelope beside a stream in Somerset, and how he and Black George had gone back to look for it, but without success.
Then a message came saying that Mr Nightingale was back from dinner and was ready to leave for the party.
مشارکت کنندگان در این صفحه
تا کنون فردی در بازسازی این صفحه مشارکت نداشته است.
🖊 شما نیز می‌توانید برای مشارکت در ترجمه‌ی این صفحه یا اصلاح متن انگلیسی، به این لینک مراجعه بفرمایید.