سرفصل های مهم
فصل 14
توضیح مختصر
زمان مطالعه

7 دقیقه

سطح

سخت
دانلود اپلیکیشن «زیبوک»
این فصل را می‌توانید به بهترین شکل و با امکانات عالی در اپلیکیشن «زیبوک» بخوانید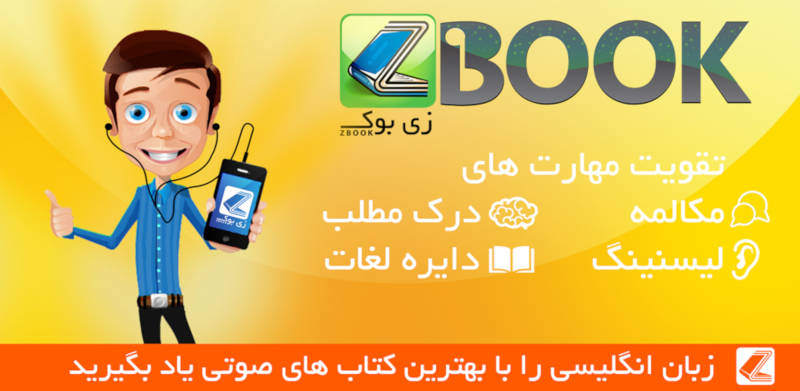 متن انگلیسی فصل
CHAPTER FOURTEEN
The Ring on His Pillow
The landlady went downstairs to talk to Susan about the night's events, and Partridge, who was always looking for a chance to drink and talk, joined them in the kitchen.
After a while, two new people arrived at the inn, two young women in riding clothes. One of them was so richly dressed that Partridge crept into a corner to admire her.
The lady in the rich clothes asked if she could warm herself at the kitchen fire. She didn't want to eat, and said they could only stay an hour or two because they were in a hurry. The landlady sent Susan upstairs to light a fire in a bedroom where the lady could rest.
When the lady was settled in the bedroom, her hungry maid came back downstairs to the kitchen and ordered a chicken.
Now the chicken was still alive, and the maid was hungry. The landlady suggested other meat, but the maid was as delicate as a queen about her food. 'Indeed,' she said, 'I believe this is the first time I have ever sat in a kitchen to eat. I am glad there are no poor people here. You, sir, look like a gentleman.'
'Yes, yes, madam,' cried Partridge, 'I am a gentleman. I am here with the son of great Mr Allworthy of Somerset.'
'I know Mr Allworthy very well,' said the maid. 'And I know that he has no son alive.'
This confused Partridge a little, but he answered, 'Well, madam, not everybody knows this, for Mr Allworthy was never married to the mother, but Mr Jones is certainly his son.'
'You surprise me, sir,' cried the maid. 'Mr Jones is in this inn?' And she rushed upstairs.
Sophia (for this was the richly dressed young lady) was resting with her lovely head on her hand when her maid entered the room crying, 'Madam, who do you think is here?'
Sophia sat up and cried, 'Not my father!'
'No, madam,' said Honour, the maid. 'It is Mr Jones!'
Sophia sent Honour back to the kitchen to ask Mr Jones's friend to wake him immediately.
Partridge refused. 'My friend went to bed very late.'
'I promise he will not be angry,' Honour insisted.
'Another time,' answered Partridge. 'One woman at a time is enough for any reasonable man.' He then told Honour directly, for he was more than a little drunk, that Jones was in bed with another woman.
When Honour told Sophia this, she did not believe it. At that moment Susan came in to check the fire. Sophia asked her what she knew, and, with the help of some money from Sophia, the story came out. Then Susan said, 'If you like, madam, I can creep into the young man's room and see if he is in his own bed.' Sophia agreed, so she did this, and came back to say that Tom's bed was empty.
Then Susan said that Mr Jones had told everybody about Sophia. 'He told us, madam, that you were dying of love for him, but he was going to the war to get rid of you. But how could he leave such a fine, rich, beautiful lady as you to be with another man's wife?'
Sophia sent Susan downstairs to order the horses. Then she burst into tears. After some time, she thought of a way to punish Tom. She gave Honour her favourite ring, and asked her to leave it on the pillow in Tom's empty room. She then paid her bill and rode away with her maid.
It was now past five in the morning. During the night, the other young lady, deciding not to wait for her carriage driver, had left the inn on horseback with her maid.
Other people were now waking up. Tom returned to his room to get dressed, and called Partridge.
'Oh, sir,' cried Partridge. 'Why should any man go to these horrida bella, these bloody wars, when he can go home and have everything he needs?'
'Partridge, you are a coward,' cried Tom. 'You may go home if you wish, but I will not.'
'Then I will stay,' said Partridge, 'for you need me. Why, last night I protected you from two wicked women. And see, one of them was in your room, for there is her ring.'
'Oh, heavens, it is Sophia's,' cried Tom. 'Is she here?'
'She was, sir,' said a frightened Partridge, 'but by now she will be many miles away.'
'Then we will leave immediately,' cried Tom.
Downstairs, Mr Fitzpatrick and his friend Mr Maclachlan were making arrangements for a carriage to take them to Bath. At that moment, shouting loudly, a man arrived on horseback with several companions. It was Sophia's father.
Mr Western was asking loud questions about his daughter when Tom came downstairs with Sophia's ring in his hand.
'My daughter's ring,' shouted Western. 'Where is she?'
'It is her ring,' said Tom. 'But I have not seen her.'
'He is a liar,' cried Mr Fitzpatrick, 'for I caught him in bed with her, and, sir, I'll take you to her room.'
Mr Western and Mr Fitzpatrick rushed up the stairs together, and once again Mrs Waters was disturbed by men bursting into her room. Mr Western was shocked, apologized and rushed off to look for Sophia in the other rooms. Mrs Waters now got dressed and prepared to leave.
When it was clear that there were no young ladies in the inn, Mr Western cursed everybody, ordered his horses and rode off with his companions. Mr Fitzpatrick invited Mrs Waters to travel to Bath in his carriage. Tom paid his bill and set off on foot with Mr Partridge. And that was the end of Tom's adventures at Upton.
مشارکت کنندگان در این صفحه
تا کنون فردی در بازسازی این صفحه مشارکت نداشته است.
🖊 شما نیز می‌توانید برای مشارکت در ترجمه‌ی این صفحه یا اصلاح متن انگلیسی، به این لینک مراجعه بفرمایید.