سرفصل های مهم
فصل 01
توضیح مختصر
زمان مطالعه

7 دقیقه

سطح

ساده
دانلود اپلیکیشن «زیبوک»
این فصل را می‌توانید به بهترین شکل و با امکانات عالی در اپلیکیشن «زیبوک» بخوانید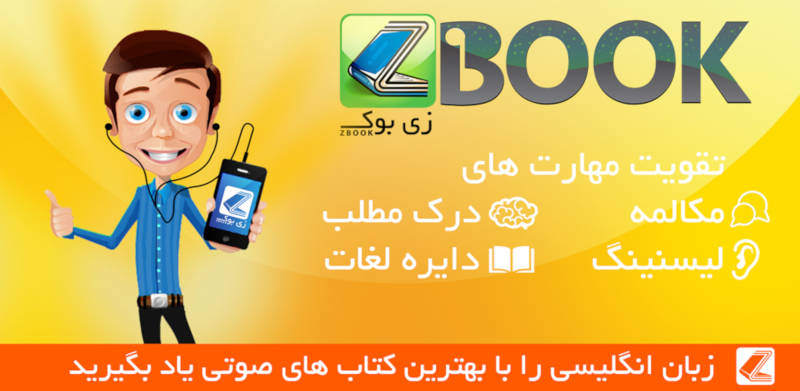 متن انگلیسی فصل
Chapter one
Revolution in Ramat
About two months earlier, certain events took place that would greatly affect the famous girls' school.
In the Palace of Ramat, two young men sat smoking. One man was dark, with large, sad looking eyes. He was Prince Ali Yusuf, the Sheikh of Ramat, a small but very rich country in the Middle East. The other young man, Bob Rawlinson, had light hair and freckles, and was the prince's private pilot. The two men had been at school together and were very close friends.
'They shot at us, Bob,' said Prince Ali, unable to believe it. 'They wanted to shoot down our plane.'
'Yes, they did,' said Bob grimly. 'You should have left the country two weeks ago, Ali. Now it's too late. Perhaps you can go to the British Embassy - shall I talk to my friend who works there?'
Ali Yusuf's face reddened with anger. 'I will never hide in your Embassy! The rebels would probably drag me from the building.' He sighed. 'I don't understand,' he said sadly. 'My grandfather was a cruel man, who killed his enemies without pity. And yet he is still admired and respected! And I? I have built hospitals, schools and houses… all the things people want. So why are they rebelling against me?'
Bob Rawlinson sighed. 'Let's not talk about that now. The most important thing is to get you safely out of the country. Is there anybody in the Army you can trust?'
Slowly, Prince Ali Yusuf shook his head. 'I do not know,' he said. 'I cannot be sure - there are secret agents everywhere. They hear everything - they know everything.'
'Even at the airstrip.-' Bob stopped. 'But we can trust Achmed. He caught someone trying to sabotage the plane - someone we thought we could trust. So, if you want to leave the country, Ali, we must go soon.'
'I know - I know. I am quite certain now that if I stay I will be killed.' Ali spoke without emotion - as if his future was only of slight interest to him.
'We may be killed anyway,' Bob warned him. 'We'll have to fly north over the mountains. At this time of year it's very dangerous.'
Ali Yusuf looked worried. 'I don't want anything to happen to you, Bob.'
'Don't worry about me, Ali. I'm not important. No - it's you - I don't want to make you leave. If some people in the Army are loyal -'
'I don't want to run away,' said Ali simply. 'But nor do I want to be killed by a crowd of angry people.' After a moment's thought he made his decision. 'Very well,' he said with a sigh. 'We will try to leave. When?'
'This afternoon,' said Bob. 'Go and inspect that new road, and stop at the airstrip. I'll have the plane ready to go. We can't take anything with us.'
'There is only one thing I wish to take with me,' said Ali Yusuf. He took out a small leather bag from under his shirt, and poured its contents on the table.
Bob held his breath for a moment. Before him was a pile of beautiful precious jewels. 'My goodness! Are they real?'
Ali looked amused. 'Of course they are real. They are worth about a million pounds.'
'A million pounds!' Bob picked up the jewels and let them fall through his fingers. 'It's fantastic. Like a fairy story.'
'Yes.' The dark young man nodded. 'Such jewels have a strange effect on people - death and violence follow them around. And women - beautiful jewels make women go mad. I would not trust any woman with these jewels. But I will trust you.'
'Me?' Bob stared.
'Yes,' replied his friend. 'I do not want these jewels to be taken by my enemies. I do not know when the rebellion will take place, but I may not live to reach the airstrip this afternoon. Take the jewels and do the best you can.'
'But I don't understand,' said Bob. 'What do you want me to do with them?'
'Take them out of the country somehow,' Ali said calmly. 'You will think of a plan.'
'But Ali, I don't know how to do that.'
Ali sat back in his chair and smiled. 'You are sensible, Bob, and you are honest. When we were at school, you always had clever ideas. I will give you the name and address of a man who deals with such things for me - in case I do not survive. Do not look so worried, Bob. Do the best you can, that is all I ask. I shall not blame you if you fail. It is as Allah wills.'
'You're crazy!' exclaimed Bob.
'No. I believe in fate, that is all.'
'But Ali - a million pounds. Aren't you afraid that I'll keep the jewels for myself?'
Ali Yusuf smiled at his friend. 'No, Bob,' he said, 'I am not afraid of that.'
مشارکت کنندگان در این صفحه
تا کنون فردی در بازسازی این صفحه مشارکت نداشته است.
🖊 شما نیز می‌توانید برای مشارکت در ترجمه‌ی این صفحه یا اصلاح متن انگلیسی، به این لینک مراجعه بفرمایید.