سرفصل های مهم
فصل 16
توضیح مختصر
زمان مطالعه

10 دقیقه

سطح

سخت
دانلود اپلیکیشن «زیبوک»
این فصل را می‌توانید به بهترین شکل و با امکانات عالی در اپلیکیشن «زیبوک» بخوانید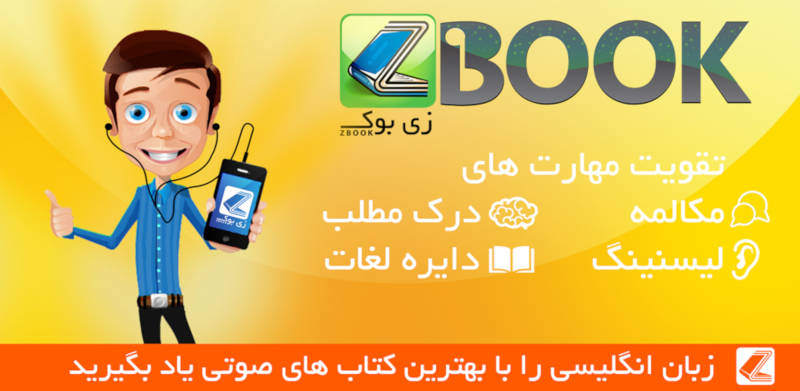 متن انگلیسی فصل
Chapter sixteen
The Riddle of the Sports Pavilion
Miss Bulstrode sat calmly at her desk as the telephone rang over and over again. Each time it was a parent ringing to say they were taking their daughter away from Meadowbank.
Finally Miss Bulstrode made her decision. She told Ann Shapland that Meadowbank was closing until the end of term. Any girls were welcome to stay if it wasn't possible for them to go home.
'Start ringing up all the parents,' she said to Ann, 'and send them a letter.'
'Yes, Miss Bulstrode.' Ann Shapland paused before she went out. 'Excuse me,' she said. 'I know it's none of my business, but are you sure you're doing the right thing?'
'I am,' said Miss Bulstrode firmly. 'If I tell parents to take their children away, many of them will want the girls to stay. It's human nature. I just hope they send them back next term - if there is a next term.'
She looked up as Inspector Kelsey came in. 'That's your job,' she said to him. 'If you catch the murderer, then the school will survive.'
Inspector Kelsey looked unhappy. 'We're doing our best,' he said. Ann Shapland went out to start typing.
'Do you have any idea who killed my two teachers?' asked Miss Bulstrode. 'And Shaista is still missing - is there any news?'
'Not about the murders,' said Kelsey, 'but I do have news about Shaista. The Emir received a ransom note this morning. To get Shaista back safely he must leave twenty thousand pounds at the side of a local road by two o'clock tomorrow morning.' He shook his head. 'It doesn't sound very professional.' He stood up.
'What about my teachers?' asked Miss Bulstrode. 'Is there anyone I can trust?'
'We have checked them all,' said the Inspector, 'especially the new staff - Mademoiselle Blanche, Miss Springer and your secretary, Miss Shapland. Miss Shapland's previous employers have confirmed that she definitely worked for them, and she has an alibi for last night. When Miss Vansittart was killed, Miss Shapland was having dinner at a London restaurant with a man called Dennis Rathbone. The staff at the restaurant know them both. We've also checked Mademoiselle Blanche. She's worked in schools in France, and is said to be a very good teacher.'
'She's not good enough for Meadowbank,' said Miss Bulstrode. 'She could have done both murders,' continued Kelsey, 'but we have no evidence that she did. She says she was in bed.' He paused. 'The problem is it's hard to believe that the killer is one of your staff. Miss Johnson was with her sister last night and has worked here seven years. Miss Chadwick helped you start the school. Both of them, anyway, are clear of Miss Springer's death. Miss Rich has been here over a year and last night was staying at a hotel twenty miles away. Miss Blake was with friends, and Miss Rowan has been with you for a year and has a good background.' Miss Bulstrode nodded.
'I quite agree with you,' she said. 'So -' She paused and looked at Adam. 'It must be you.'
Adam's mouth opened in astonishment.
'You have a good reason for being here,' said Miss Bulstrode thoughtfully, 'and you could be working for someone else.'
'Miss Bulstrode,' said Adam with admiration, 'you think of everything!'
'My goodness!' exclaimed Mrs Sutcliffe at the breakfast table. 'Henry!' She was looking at the newspaper.
'What's the matter, Joan?'
'There's been another murder! At Meadowbank! At Jennifer's school.'
'What? Let me see!' Mr Sutcliffe took the paper from his wife's hands.
'Miss Eleanor Vansittart… Sports Pavilion… same place where Miss Springer, the Games teacher… hmm…'
'I can't believe it!' said Mrs Sutcliffe. 'Meadowbank is such a good school.'
'You must go there immediately and take Jennifer away,' said her husband firmly.
'Do you think that's the right thing to do?'
'Yes, I do,' said Mr Sutcliffe. 'Go and take Jennifer away from that school - you won't be the only one.'
Adam was alone in the Sports Pavilion, looking carefully in all the lockers in case the police had missed something. Suddenly he heard footsteps, and he quickly stepped away from the lockers and lit a cigarette.
Julia Upjohn appeared in the doorway. She hesitated. 'I just wanted to get my tennis racquet,' she said.
'I'm sure that's all right, Miss,' said Adam. 'The police Sergeant left me here to keep an eye on things,' he lied, 'while he went back to the police station.'
'In case the murderer comes back?' asked Julia. 'I heard that murderers always return to the scene of the crime.'
'I don't know,' said Adam. He looked at the rows of tennis racquets. 'Which one's yours?'
'It's at the end,' said Julia. 'We have our names on them,' she explained, pointing to the name labels. Adam handed Julia her racquet.
'Can I have Jennifer Sutcliffe's racquet, too?' asked Julia.
'This looks new,' said Adam, as he handed it to her.
'Yes,' said Julia. 'Her aunt sent it to her the other day. Jennifer's very good at tennis.'
She looked round. 'Do you think he will come back? The murderer?'
'I don't think so,' said Adam. 'It would be a big risk.'
'Perhaps he left something behind - a clue.' said Julia. 'That would be interesting.'
She walked out holding the two racquets.
'Julia, look!' said Jennifer, as they were playing tennis. 'There's Mummy.'
The two girls turned to stare at Mrs Sutcliffe, who was walking quickly towards them, guided by Miss Rich.
'More fuss, I suppose,' said Jennifer gloomily.
'You must pack your things at once, Jennifer,' said her mother. 'I'm taking you home.'
'But - do you mean forever?'
'Yes, I do.'
'But you can't,' said Jennifer. 'My tennis is really improving. And I like it here.'
'Don't argue with me, Jennifer,' said Mrs Sutcliffe. 'Just do as you're told.'
'But, Mummy -' Mother and daughter went towards the house, still arguing.
Suddenly Jennifer ran back to the tennis court. 'Goodbye, Julia. Mummy seems to be quite upset about these murders. I'm afraid I have to go. I'll write to you.'
'I'll write to you, too, and tell you what happens.'
'I hope they don't kill Chaddy next. I'd prefer it to be Mademoiselle Blanche, wouldn't you?'
'Yes. I wouldn't miss her very much,' said Julia. 'Did you see how angry Miss Rich looked?'
'She hasn't said anything,' said Jennifer, 'but she's angry with Mummy for taking me away.'
'Miss Rich is strange, isn't she? I've never met anyone like her before.'
'She reminds me of someone,' said Jennifer.
'I don't think she's like anybody else. She always seems to be quite unique.'
'Oh yes. She is unique. I mean to look at. But the person I saw was quite fat.'
'Jennifer!' called Mrs Sutcliffe.
'Parents can be very annoying,' said Jennifer. 'Fuss, fuss, fuss.' She said goodbye to Julia and left with her mother.
Julia walked slowly towards the Sports Pavilion, lost in thought, as the school bell rang for lunch. Suddenly she stopped and frowned, staring down at the tennis racquet she was holding, and then walked back to the house. Running upstairs to her small bedroom, she looked around, quickly lifted up the mattress on her bed and put the racquet underneath it. Then she went downstairs for lunch.
مشارکت کنندگان در این صفحه
تا کنون فردی در بازسازی این صفحه مشارکت نداشته است.
🖊 شما نیز می‌توانید برای مشارکت در ترجمه‌ی این صفحه یا اصلاح متن انگلیسی، به این لینک مراجعه بفرمایید.