سرفصل های مهم
فصل 02
توضیح مختصر
زمان مطالعه

11 دقیقه

سطح

ساده
دانلود اپلیکیشن «زیبوک»
این فصل را می‌توانید به بهترین شکل و با امکانات عالی در اپلیکیشن «زیبوک» بخوانید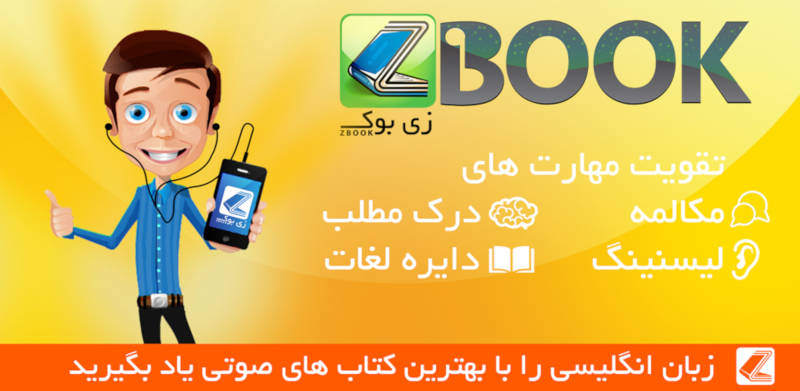 متن انگلیسی فصل
Chapter two
The Woman on the Balcony
Bob Rawlinson was very unhappy as he walked along the crowded main street outside the palace. He felt that everyone knew he was carrying a million pounds in his pocket. As he walked along he tried to think. Where was he going? What was he planning to do? He had no idea, and not much time.
He went into a local cafe and ordered some lemon tea. As he drank it, he slowly began to feel better. The atmosphere of the cafe was calming. At a nearby table, an elderly Arab was peacefully sitting and drinking his hot tea, and behind him two men played a game of dice. It was a good place to sit and think.
And he had to think. He'd been given jewels worth a million pounds, and he had to get them out of the country as soon as possible. What was he going to do? He couldn't involve his friend at the British Embassy. What he needed was an ordinary person who was leaving the country - a businessman or a tourist would be best.
Then suddenly Bob thought of his sister, Joan Sutcliffe - of course! Joan had been in Ramat for two months with her daughter Jennifer, who was recovering from an illness. They were going back to England by ship in a few days' time.
Joan was the ideal person, Bob thought. Yes, he could trust Joan, even with jewels.
But wait a minute… could he really trust Joan? Joan was honest, yes, but she would talk - talk about the jewels. It would be safer if she didn't know what she was carrying.
Bob looked at his watch, stood up and left the cafe. Outside everything seemed so normal - there was nothing to show that rebels were planning a revolution.
Bob walked to Ramat's leading hotel. The hotel clerk behind the desk knew Bob well and smiled at him. 'Good morning, sir. Do you want your sister? I'm afraid she and your niece have gone to visit the temple.'
Bob swore quietly to himself - Joan wouldn't be home for hours. 'I'll go up to her room,' he said, and the clerk gave him the key.
Inside his sister's room it was very untidy. Golf clubs lay across a chair and tennis racquets had been thrown on the bed. Clothes were lying around, and the table was covered with rolls of film, postcards, books and souvenirs.
Bob now had a problem. He wouldn't see Joan before he flew Ali out that afternoon, and he couldn't just leave her a package of jewels and a note, because he'd probably been watched and followed to the hotel. He hadn't noticed anyone - but that just meant they were good at their job. There was nothing suspicious in coming to see his sister, but if he left her a package and a note, the package would be opened and the note would be read.
If only he had more time!
He looked around the room… and then he had an idea. With a smile, he took from his pocket the little tool kit he always carried. He saw that his niece Jennifer had some plasticine - that would help.
He worked quickly. Once he looked up at the open window - he felt that someone was watching him. But no, there was no balcony outside this room.
When he finished, he nodded in approval. He was sure that nobody - not even Joan or Jennifer - would notice what he'd done. When he had cleared up he wrote an ordinary note to his sister. He would leave a message with someone else to give to Joan in England. He wrote quickly: Dear Joan - I came to ask if you'd like to play golf this evening, hut if you've been to the temple, you'll probably be too tired. What about tomorrow? Five o'clock at the Club.
Yours, Bob
Next he telephoned the British Embassy, and was connected to his friend, John Edmundson. 'John? It's Bob Rawlinson. Can you meet me somewhere when you finish work? Or earlier, if you can - it's important. Well, actually, it's about a girl…' He gave an embarrassed cough. 'She's wonderful, really wonderful - but it's a bit difficult.'
Because all the telephones in Ramat were tapped and listened to, Bob and John Edmundson had their own secret code. A 'wonderful girl' meant something urgent and important.
'Really, Bob, you and your girls!' said Edmundson with disapproval. 'All right, I'll meet you at two o'clock.' Bob heard a 'click' as the person who had been listening to their conversation put down the phone.
He would meet Edmundson outside the main bank at two o'clock and tell him about the secret hiding place. Joan and Jennifer were travelling on a slow boat back to England, which would take six weeks. By that time the revolution in Ramat would have either succeeded or failed, and Ali Yusuf might be safely in Europe - or they might both be dead.
Bob looked carefully around the room before he left. It looked exactly the same - peaceful and untidy. His harmless note to Joan was on the table. There was no one in the corridor when Bob left the room.
The woman in the room next door to Joan Sutcliffe's stepped back from the balcony. There was a mirror in her hand.
She had gone out on the balcony to look at her face closely in the clear sunlight. Then she saw something else. She was holding her mirror so that it reflected the mirror of the wardrobe in the room next to hers - and in the wardrobe mirror she saw a man doing something very strange and unexpected.
She stood still, watching the man. He could not see her from where he was, and she could only see him because of the double reflection in the two mirrors.
Once, the man did look up suddenly towards the window, but since there was no one there, he lowered his head again. When he had finished what he was doing he wrote a note, which he left on the table. Then the woman heard him make a telephone call, and though she didn't hear the words, he sounded cheerful and relaxed. Then she heard the door close.
The woman waited a few minutes and then opened her door. The door of the next room was locked, but she opened the lock quickly and expertly with a small knife.
She went in, closing the door behind her, and picked up and read the note. Just as she put the note down, she heard voices and ran to the window.
Below, Joan Sutcliffe was complaining in a loud voice to a young man from the British Embassy. 'Leave Ramat now? I never heard such nonsense! Everything's perfectly quiet here.' Her daughter Jennifer, a pale girl of fifteen, stood next to her.
'We're going home by boat in a few days anyway,' continued Mrs Sutcliffe. 'The doctor said that travelling by sea will be good for Jennifer's health. I refuse to change my plans and fly back to England in this silly hurry.'
'You don't have to fly to England,' said the young man persuasively. 'You can both fly out of Ramat and get on your boat at the next port.'
'With all our luggage?' asked Joan Sutcliffe. 'We have a lot of luggage.'
'Yes, yes, I can arrange that. I've got a big car waiting outside. We can load everything and leave right away.'
'Oh, very well,' said Mrs Sutcliffe. 'I suppose we'd better pack.'
'At once, if you don't mind.'
The woman in the bedroom stepped away from the window. She looked at the address on one of the luggage labels, and then went quickly back to her own room.
A few moments later Joan Sutcliffe arrived at the door of her room, followed by the hotel clerk. 'Your brother went up to your room, Mrs Sutcliffe,' he said. 'But I think you have just missed him.'
'How annoying,' said Mrs Sutcliffe and thanked the clerk. 'I suppose Bob's fussing too,' she said to Jennifer. 'I can't see any sign of a revolution in the streets myself. This door's unlocked. How careless people are.'
'Perhaps it was Uncle Bob,' said Jennifer.
'I wish I'd seen him… Oh, he's left me a note.' She read it quickly.
'Bob isn't worried,' she said. 'He obviously doesn't know anything about a revolution - it's all a big fuss about nothing. I hate packing when it's so hot. Come on, Jennifer, get your things ready quickly.'
'I've never been in a revolution,' said Jennifer thoughtfully.
And you won't be in one now,' said her mother sharply. 'Nothing will happen.'
Jennifer looked disappointed.
مشارکت کنندگان در این صفحه
تا کنون فردی در بازسازی این صفحه مشارکت نداشته است.
🖊 شما نیز می‌توانید برای مشارکت در ترجمه‌ی این صفحه یا اصلاح متن انگلیسی، به این لینک مراجعه بفرمایید.