سرفصل های مهم
فصل 13
توضیح مختصر
زمان مطالعه

10 دقیقه

سطح

سخت
دانلود اپلیکیشن «زیبوک»
این فصل را می‌توانید به بهترین شکل و با امکانات عالی در اپلیکیشن «زیبوک» بخوانید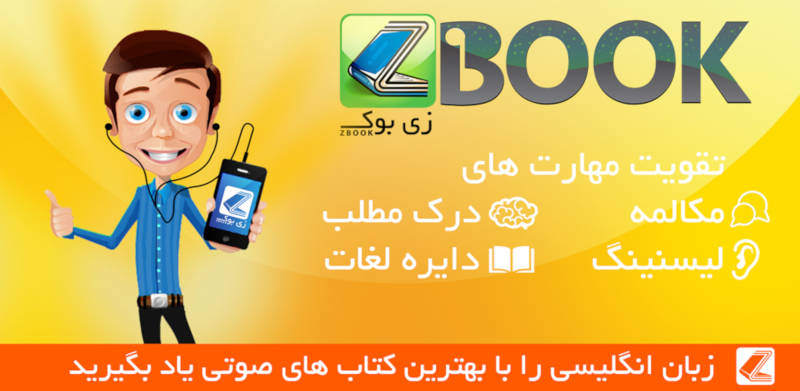 متن انگلیسی فصل
Chapter thirteen
Catastrophe
It was the third weekend of term. There were only about twenty girls left behind at Meadowbank, because this weekend parents were allowed to come and take their daughters out for the day. Some of the staff were also away for the weekend. Miss Bulstrode herself had decided to go and stay with the Duchess of Welsham at her house in the country.
On Saturday morning, before she left, Miss Bulstrode was dictating some final letters to Ann Shapland. When the phone rang, Ann answered. 'It's the Emir Ibrahim's secretary,' she told Miss Bulstrode. 'The Emir's arrived in London and would like to take Shaista out tomorrow.'
Miss Bulstrode took the phone and spoke to the Emir's secretary. Shaista would be ready at eleven-thirty on Sunday morning, she said. The girl must be back at the school by 8 p.m.
She put down the phone. 'And that's the last letter,' she said to Ann. 'Type them up and send them, and then you're free for the weekend.'
'Thank you, Miss Bulstrode,' Ann said.
'Enjoy yourself, my dear.'
'I will,' said Ann.
'Are you meeting a young man?'
'Well - yes.' Ann's face reddened a little. 'But it's not serious - only an old friend.'
Miss Chadwick hurried in, and Ann went back to her office.
'The Emir Ibrahim, Shaista's uncle, is taking her out tomorrow,' Miss Bulstrode told her friend. 'He probably won't come himself, but if he does, tell him Shaista is doing well.'
'She's not very clever,' said Miss Chadwick.
'Not in some ways,' said Miss Bulstrode. 'But in other ways she's very grown up. Sometimes she sounds like a woman of twenty-five - she's led such a varied life and visited so many different countries. Perhaps in this country we keep our children young for too long.'
'I'll go and tell Shaista about her uncle,' said Miss Chadwick. 'Go and enjoy your weekend, and don't worry about anything.'
'Oh, I won't worry,' said Miss Bulstrode. 'Eleanor Vansittart is in charge - and with you here too, Chaddy, nothing will go wrong.'
By ten o'clock on Sunday morning only Miss Vansittart, Miss Chadwick, Miss Rowan and Mademoiselle Blanche were left at Meadowbank. Miss Bulstrode and Ann Shapland had left on Saturday, and Miss Johnson, Miss Rich and Miss Blake had left earlier that morning.
At about half-past eleven cars began to arrive at the school as parents came to take their daughters out for the day. Miss Vansittart greeted the mothers with a smile, and answered their questions about the recent tragedy.
'It was terrible, quite terrible,' she said. 'But we don't talk about it too much. We don't want the girls to worry.'
Julia Upjohn and Jennifer Sutcliffe were looking out the window. 'I wish someone was coming to take me out,' said Julia, as they watched people come and go.
'Mummy couldn't come today,' said Jennifer. 'Daddy's got some important visitors. But she's taking me out next weekend. You can come too, if you like. I told Mummy I'd like to bring a friend.'
'I'd love to,' said Julia. She looked out the window again. 'Look at Shaista,' she said. 'She's all dressed up for London. And look how high the heels of her shoes are!' A driver wearing a smart uniform was opening the door of a large luxury car. Shaista got in and the car drove away.
'So what shall we do this afternoon?' asked Jennifer. 'I don't need to write a letter to Mummy, because I'll see her next week. And I can't really think of anything to say. She got quite upset when I told her about the murder.'
'I can always think of lots to say,' said Julia, 'but I don't have anyone to write to.'
'What about your mother?'
'I told you - she's gone to Anatolia on a bus. She's left me a list of places to write to, but she won't get my letters for a while.' She paused. 'I wonder why Miss Bulstrode wanted to contact her. Perhaps it's about Miss Springer. I think there are a lot of things they haven't told us about Miss Springer,' Julia added thoughtfully. 'There are definitely strange things happening here - like your new tennis racquet.'
'Oh, I meant to tell you,' said Jennifer, 'I wrote and thanked Aunt Gina and this morning I got a letter from her saying she was glad I'd got a new racquet but that she never sent it to me.'
'I told you it was strange,' said Julia. 'And your house was burgled too, wasn't it?'
'Yes, but they didn't take anything.'
'That just makes it even more interesting,' said Julia. 'I think,' she added thoughtfully, 'that we'll probably have a second murder soon.'
'Oh Julia - why should we have a second murder?' said Jennifer. 'Well, there's usually a second murder in books,' said Julia. 'You must be careful, Jennifer, that you're not murdered next.'
'Me?' said Jennifer, surprised. 'Why should anyone murder me?'
'Because you seem to be involved in whatever's happening,' Julia said. 'We must ask your mother some questions next week. Perhaps she was given something in Ramat…'
'Where's Shaista?' Miss Rowan asked Miss Vansittart and Miss Chadwick. 'I can't find her anywhere. The Emir's car has just arrived to take her to London.'
'What?' Miss Chadwick looked up, surprised. 'But the Emir's car collected Shaista at eleven-thirty. I saw her leave myself.' Eleanor Vansittart went out to speak to the driver. 'There must be a mistake,' she said. 'The young lady has already left for London. Perhaps the car was ordered twice?'
The driver didn't seem very surprised. 'It does happen,' he admitted. 'Sometimes two different people ring up and both book a car by mistake.'
Miss Vansittart looked a little doubtful as she watched him drive away, but she decided there was nothing to worry about.
The afternoon was peaceful, and the girls who were left went swimming and played tennis. Miss Vansittart sat outside under a tree and wrote some letters.
At half-past four the telephone rang, and Miss Chadwick answered. 'This is the Emir's secretary speaking from London,' a man's voice said.
'Oh yes,' said Miss Chadwick. 'Is it about Shaista?'
'Yes,' said the secretary. 'The Emir is annoyed he was not told that Shaista was not coming today.'
'Wasn't coming!' said Miss Chadwick. 'What do you mean? Hasn't Shaista arrived?'
'No, she hasn't.'
'But a car collected her this morning at eleven-thirty.
'That's very strange,' said the secretary. 'I'll ring up the car company at once and see what's happened.'
'Oh dear,' said Miss Chadwick, 'I do hope there hasn't been an accident.'
'Oh, don't worry,' said the secretary cheerfully. 'We'd know by now. I suppose -' he hesitated.
'Yes?' said Miss Chadwick.
'Well, I was going to ask if Shaista had gone to meet a boyfriend.'
'Certainly not,' said Miss Chadwick. 'It's quite impossible.'
But as she put the phone down, she wondered. Was it impossible? You never really knew what girls would do.
She went to find Miss Vansittart and told her what had happened. 'Do you think we should call the police?' Miss Chadwick asked. 'Shaista did say that someone might try to kidnap her.'
'Kidnap her? Nonsense!' said Miss Vansittart sharply. 'Miss Bulstrode left me in charge and I certainly won't call the police.'
Miss Chadwick looked at her slowly. She thought Miss Vansittart was being very stupid. She went to the phone and tried to call Miss Bulstrode at the Duchess of Welsham's country house. Unfortunately everyone was out.
مشارکت کنندگان در این صفحه
تا کنون فردی در بازسازی این صفحه مشارکت نداشته است.
🖊 شما نیز می‌توانید برای مشارکت در ترجمه‌ی این صفحه یا اصلاح متن انگلیسی، به این لینک مراجعه بفرمایید.