سرفصل های مهم
فصل 03
توضیح مختصر
زمان مطالعه

10 دقیقه

سطح

ساده
دانلود اپلیکیشن «زیبوک»
این فصل را می‌توانید به بهترین شکل و با امکانات عالی در اپلیکیشن «زیبوک» بخوانید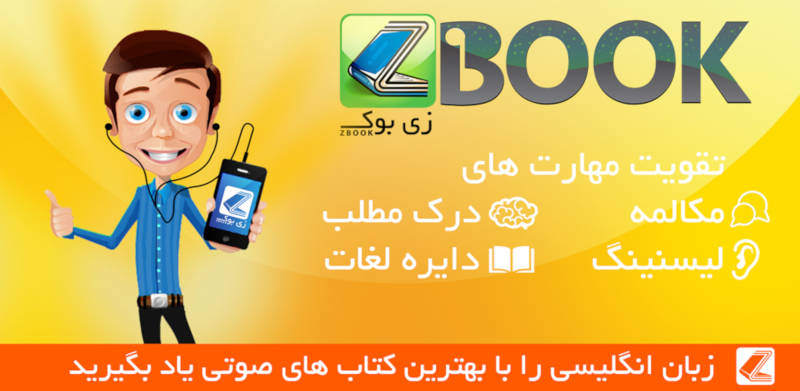 متن انگلیسی فصل
Chapter three
Introducing Mr Robinson
Six weeks later a young man entered a small office in London. Behind a desk sat Colonel Pikeaway, a fat, middle-aged man wearing an untidy suit. The Colonel always looked half asleep, and he smoked a lot of cigars.
'Oh,' said Colonel Pikeaway, as the young man entered. 'Your name's Edmundson, isn't it? You were at the British Embassy in Ramat at the time of the revolution.'
'That's right, sir,' said the young man. 'John Edmundson. They said you - r - wanted to see me.'
'Sit down,' said Colonel Pikeaway. 'You were a friend of Bob Rawlinson's, weren't you?'
'I knew him fairly well, yes,' said Edmundson.
'So you know he's dead, then,' said Colonel Pikeaway. 'Bob Rawlinson flew Ali Yusuf out of Ramat on the day of the revolution. The plane crashed into a mountain and the wreckage has only just been found - with two bodies.'
He paused and looked at Edmundson. 'Some people - very important people - have asked us to investigate this case.' he continued. 'You've heard, perhaps, that nothing valuable was found on the bodies, or in the wreckage. We know that Bob Rawlinson and Ali Yusuf were great friends. Did Rawlinson say anything to you before he flew out of Ramat?'
'I think Bob did want to tell me something important, sir,' said Edmundson cautiously. 'We knew that all the telephones in Ramat were tapped, so Bob and I used a simple code about a "wonderful girl". Bob rang me and used the code on the day the revolution started. I arranged to meet him outside the main bank, but I never got there because there was fighting and the police closed the road. Bob flew Prince Ali out the same afternoon.'
'I see,' said Pikeaway, and thought for a moment. 'Do you know Mrs Sutcliffe?'
'Bob Rawlinson's sister?' said Edmundson. 'Yes, I did meet her and her daughter in Ramat. She was much older than Bob.'
'Mrs Sutcliffe and her daughter arrive back in England tomorrow. Do you think that Bob Rawlinson would have told his sister an important secret?'
'It's difficult to say - but no, I don't think so.'
Colonel Pikeaway sighed and was silent for a moment, before he said goodbye to Edmundson. 'Thank you for coming.'
'I'm sorry I haven't been able to help, sir.'
When John Edmundson left, Colonel Pikeaway picked up the phone. 'Send Agent R in to see me,' he said. 'I've got a job for him.'
Colonel Pikeaway looked up as a good looking young man - tall, dark and muscular - entered the room. The Colonel grinned. 'I'm sending you to a girls' school,' he said. 'To Meadowbank.'
'Meadowbank!' said the young man in surprise. 'Are the girls making bombs in Chemistry class?'
'Don't ask silly questions,' said the Colonel, 'and listen. I'm sure you've heard about the recent death of Prince Ali Yusuf of Ramat. His closest living relative is his cousin, Princess Shaista, who starts at Meadowbank in the summer term. I want you to watch her closely and report to me if anyone seems interested in her.'
The young man nodded. 'And what will I be doing teaching?'
'All the teachers there are women.' Colonel Pikeaway looked at him thoughtfully. 'No, you're going to be the gardener. Good gardeners are hard to find at the moment, and I know you have a lot of experience. I'll write you some good references to make sure they give you a job. And you need to hurry - summer term starts soon.'
'So I do the gardening and keep my eyes open, is that right?'
'That's right,' said the Colonel. 'And don't get too involved with those teenage girls. I don't want you to be thrown out before you've done your job.' He started writing. 'Your new name is Adam Goodman. Go and invent a new past history for yourself and then get to Meadowbank as soon as possible.' He looked at his watch. 'I'm expecting Mr Robinson now.'
A buzzer went on the Colonel's desk. 'There he is now. Mr Robinson is always on time.'
'Tell me,' said Adam curiously. 'Who is he really? What's his real name?'
'His name,' said Colonel Pikeaway, 'is Mr Robinson. That's all I know, and that's all anybody knows.'
Mr Robinson was fat and well dressed, with a yellow face, sad dark eyes, and large, very white teeth. He and Colonel Pikeaway greeted each other politely. 'It's very good of you to help us,' said the Colonel.
'I hear things, you know,' said Mr Robinson. 'I know a lot of people, and they tell me things.'
'Did you know that Prince Ali Yusuf's plane has been found?' asked Colonel Pikeaway.
'Yes,' said Mr Robinson. 'And I can tell you that it wasn't Bob Rawlinson's fault the plane crashed. The plane was sabotaged by a man called Achmed, the senior mechanic. Rawlinson trusted him, but Achmed now has a well-paid job with the new Ramat government.'
'So it was sabotage! We didn't know that for sure.'
And now we know that Prince Ali Yusuf is dead,' continued Mr Robinson, 'we would like to find the package he left behind - the jewels.'
'They weren't found on Ali Yusuf's body, as far as we know.'
'No, because he gave them to Bob Rawlinson.'
'Are you sure of that?' asked Pikeaway sharply. 'They weren't on young Rawlinson's body, either.'
'In that case,' said Mr Robinson, 'Rawlinson must have got them out of the country some other way.'
'Have you any idea how?' asked Pikeaway.
'Rawlinson went up to his sister's hotel room to write her a note and stayed there for about twenty minutes. He could have written his note in three minutes. What did he do the rest of the time?'
'So you think that he hid the jewels in his sister's luggage?'
'It seems likely, does it not?' agreed Mr Robinson. 'Mrs Sutcliffe and her daughter left Ramat that same day, and they arrive back in England by boat tomorrow, I believe.'
Pikeaway nodded. 'We've arranged to look after them,' he said.
'If she has the jewels, she will be in danger.' Mr Robinson closed his eyes. 'There are other people interested in them.' Colonel Pikeaway asked carefully, 'And what is your - er - interest in the jewels?'
'I represent a certain group of people,' said Mr Robinson. 'Prince Ali Yusuf bought some of the jewels from us, and so we are interested in finding the jewels now. I'm sure the prince would have approved. I will not say any more - these matters are private.' He paused. 'Do you know who was staying in the hotel rooms on either side of Mrs Sutcliffe's room?'
'On the left hand side was Senora Angelica de Toredo,' said Colonel Pikeaway. 'She's a Spanish - er - dancer - though I don't think she was Spanish, or a very good dancer. On the other side was a schoolteacher, I believe.'
Mr Robinson smiled. 'You always know everything,' he said. 'I hope that - together - we know enough…'
مشارکت کنندگان در این صفحه
تا کنون فردی در بازسازی این صفحه مشارکت نداشته است.
🖊 شما نیز می‌توانید برای مشارکت در ترجمه‌ی این صفحه یا اصلاح متن انگلیسی، به این لینک مراجعه بفرمایید.