سرفصل های مهم
فصل 12
توضیح مختصر
زمان مطالعه

8 دقیقه

سطح

سخت
دانلود اپلیکیشن «زیبوک»
این فصل را می‌توانید به بهترین شکل و با امکانات عالی در اپلیکیشن «زیبوک» بخوانید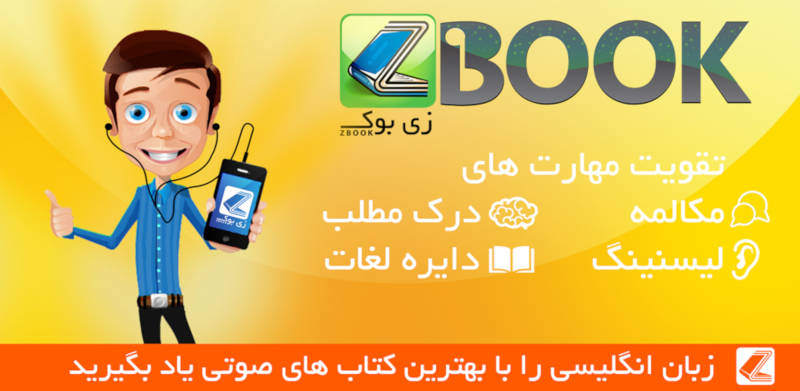 متن انگلیسی فصل
Chapter twelve
New Lamps for old
Miss Bulstrode listened carefully to Inspector Kelsey and Adam as they explained the whole story. 'Very interesting,' she said calmly, when they had finished. 'And will you still be my gardener?' she asked Adam.
'If you don't mind,' he replied. 'Then I can keep an eye on things.'
'I hope you're not expecting another murder,' said Miss Bulstrode. 'I don't think Meadowbank could survive two murders in one term.'
'No, no,' said Inspector Kelsey. 'And we don't want any news about this in the papers. We'll say that Miss Springer went to catch some burglars, who then shot her by accident.'
'And have you finished with the Sports Pavilion?' Miss Bulstrode asked. 'We'd like to use it again if we can.'
'You'll be able to use it again soon. We've searched the place - and found nothing.' He paused. 'There's only one more thing I have to ask you. Has anything happened this term that's made you worried or uneasy?'
Miss Bulstrode was silent for a moment. 'I have had a feeling that something is wrong,' she said slowly. 'But I don't know exactly what it is.' She paused. 'I think that I missed something important on the first day of term.' She explained about Mrs Upjohn and the drunken Lady Veronica Carlton.
Adam was interested. 'So Mrs Upjohn looked out of the front window and recognized someone,' he said. 'Then later she was talking about her work during the war, and secret agents.'
'Yes, that's right,' said Miss Bulstrode.
'We need to talk to Mrs Upjohn,' said Kelsey. 'As soon as possible.'
'I think she's travelling abroad at the moment,' said Miss Bulstrode. 'Let me ask her daughter, Julia.' She pressed the buzzer on her desk. When there was no answer, she stepped out of her room for a moment and asked a passing girl to get Julia Upjohn.
'I should go before she gets here,' Adam said. 'I'm only the gardener.' He stood up. 'And Miss Bulstrode,' he added, 'will it be all right if I become very friendly with some of your staff - Mademoiselle Blanche, for example?'
Miss Bulstrode looked unhappy, but agreed. 'I suppose you must do everything you can.'
'And if I meet some of the girls in the garden, I'm only trying to get information,' Adam said, before he left. 'They may know something.'
Soon Julia Upjohn knocked at the door. 'Come in, Julia,' said Miss Bulstrode. 'I just wanted to ask for your mother's address - I need to contact her.'
'But mother's gone to Anatolia - in Turkey,' Julia explained. 'On a bus.'
'On a bus?' said Miss Bulstrode with surprise.
Julia nodded. 'Mother likes travelling like that,' she said. 'It's uncomfortable, but cheap. She'll probably arrive in the city of Van in about three weeks.'
'I see,' said Miss Bulstrode. 'Tell me, Julia, did your mother ever say that she'd seen someone here - at Meadowbank - who she knew during the war?'
'No, Miss Bulstrode. I'm sure she didn't.'
'Well, thank you, Julia. That's all.'
Jennifer Sutcliffe walked away from the tennis courts, swinging her racquet. She was annoyed that she had played badly - she was very serious about tennis.
'Excuse me -'
Jennifer looked up, surprised to see a well-dressed blonde woman, wearing a blue dress and a big hat, standing on the path. The woman was holding a long, flat package. It was as if she had just stepped out from behind the hedge - but Jennifer didn't think of that.
The woman spoke with an American accent. 'I wonder if you can tell me where I can find a girl called - she looked at a piece of paper -'Jennifer Sutcliffe?'
'I'm Jennifer Sutcliffe,' said Jennifer with surprise.
'Well, isn't that extraordinary?' the woman said. 'You're just the girl I want to see. Let me explain. I was at lunch yesterday with your aunt - or was it your godmother? - I'm afraid I can't remember her name. But anyway, she knew I was coming to Meadowbank and asked me to give you this new tennis racquet. She said you'd been asking for one.'
Jennifer was delighted. 'It must have been my aunt - Aunt Gina, Mrs Campbell.'
'Yes, I remember now. That was the name. Campbell.' The woman gave Jennifer the package.
Jennifer opened it quickly. 'Oh, it's wonderful!' she exclaimed, as she saw the brand new tennis racquet. 'Thank you so much for bringing it!'
'It was no trouble,' the woman said. 'And your aunt asked me to bring your old racquet back with me - for restringing.' She picked up the racquet that Jennifer had dropped.
'I don't think it's really worth restringing,' said Jennifer, but without paying much attention. She was swinging her new racquet and wanted to try it.
'But an extra racquet is always useful,' said the woman. 'Oh dear,' she said, looking at her watch. 'It's much later than I thought. I must go now. It was nice to meet you.'
She ran along the path towards the gate.
'Thank you very much,' Jennifer called out after her, before going inside to find Julia.
'Look at my new tennis racquet!' she said to her friend. 'Aunt Gina sent it to me.' She showed it to Julia. 'Isn't it lovely?'
Julia admired the new racquet. 'What have you done with the old one?'
'Oh, the woman took it. She met Aunt Gina at lunch. Aunt Gina wanted the old racquet so she can restring it.'
Julia frowned. 'But your racquet didn't need restringing.'
'Oh, it did, Julia. The strings were very loose.'
'But it was my racquet that needed restringing,' said Julia. 'You said your racquet - the one I have now - had already been restrung.'
'Yes, that's true,' said Jennifer in surprise. 'Perhaps Aunt Gina just thought that if I wanted a new racquet, it was because the old one needed restringing. What does it matter?'
'I suppose it doesn't really matter,' said Julia slowly. 'But I do think it's strange. It's like the story of Aladdin - you know - like new lamps for old.'
مشارکت کنندگان در این صفحه
تا کنون فردی در بازسازی این صفحه مشارکت نداشته است.
🖊 شما نیز می‌توانید برای مشارکت در ترجمه‌ی این صفحه یا اصلاح متن انگلیسی، به این لینک مراجعه بفرمایید.