سرفصل های مهم
فصل 15
توضیح مختصر
زمان مطالعه

7 دقیقه

سطح

سخت
دانلود اپلیکیشن «زیبوک»
این فصل را می‌توانید به بهترین شکل و با امکانات عالی در اپلیکیشن «زیبوک» بخوانید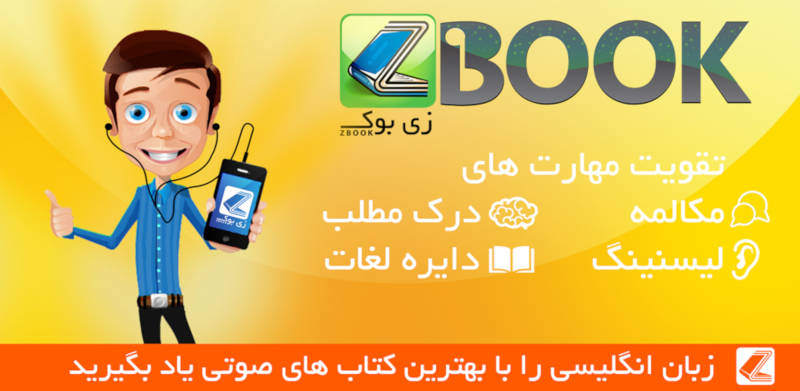 متن انگلیسی فصل
Chapter fifteen
Murder Repeats Itself
'Come along,' said Inspector Kelsey, entering the room with a grim face. 'There's been another murder.' He and Adam Goodman had been having a drink and talking about the case when the telephone rang.
'Who is it?' asked Adam, as he followed Inspector Kelsey down the stairs.
'Another teacher, Miss Vansittart - in the Sports Pavilion.'
'The Sports Pavilion again?' said Adam. 'Why is that place so important?'
It was like a bad dream repeating itself, thought Kelsey, as he entered the Sports Pavilion and saw the doctor kneeling next to a dead body.
'She was killed about half an hour ago,' the doctor told him.
'Who found her?' said Kelsey.
'Miss Chadwick, sir,' said his Sergeant. 'She saw a light, came out to investigate and found her dead. She's very upset. It was the matron, Miss Johnson, who rang us.'
'And how was Miss Vansittart killed?' Kelsey asked the doctor. 'Was she shot, too?'
The doctor shook his head. 'No. She was hit on the back of the head. She was probably kneeling down and someone hit her with something heavy. No - that wasn't the weapon,' he added, as Inspector Kelsey looked at a golf club lying near the door. 'She was hit with something like a sandbag.'
'So, she was kneeling in front of this locker,' said Kelsey. He looked at it closely. 'This is Princess Shaista's locker - the girl who's missing. Do we know anything about her yet?'
'No sir,' said his Sergeant. 'The car hasn't been found. But the police in London have been told.'
'Why has this girl been kidnapped?' asked the doctor.
'I don't know,' said Kelsey gloomily. 'When she told me she was afraid of being kidnapped I didn't believe her.' He looked around. 'Well,' he said, 'carry on with the photographs and the fingerprints. I'm going to the house.'
He was met by Miss Johnson, the matron, who was upset but in control of herself. 'This is terrible, Inspector,' she said. 'Two of our teachers killed! Poor Miss Chadwick is very upset. The doctor gave her something to calm her down.'
'Before I talk to her, can you tell me the last time you saw Miss Vansittart?'
'I haven't seen her at all today,' said Miss Johnson. 'I've been away all day. I arrived back at eleven and went straight up to my room.'
'Did you look out of your window towards the Sports Pavilion?' Kelsey asked.
'No, I'm afraid not,' said Miss Johnson. 'I had a bath and went to bed. I was asleep when Miss Chadwick came in. She looked as white as a ghost and was shaking all over.'
'Was Miss Vansittart here all day today?'
'Yes, I think so. Miss Bulstrode is away, and left her in charge.'
'And who else was here?'
Miss Johnson thought for a moment. 'Miss Vansittart, Miss Chadwick, Mademoiselle Blanche and Miss Rowan.'
'I see,' said Inspector Kelsey. 'Well, I'd like to talk to Miss Chadwick now.'
Miss Chadwick was sitting in a chair, with her legs covered up to keep her warm. She looked shocked, white and ill. 'Is she really dead? Is there any chance that - that she might recover?'
Kelsey shook his head slowly.
'It's so awful,' said Miss Chadwick. She burst into tears. 'This will ruin the school,' she said. 'This will ruin Meadowbank. I can't bear it - I can't bear it.'
'I know this has been a terrible shock for you, Miss Chadwick,' said Kelsey, 'but I want you to be brave and tell me what happened.'
'I - I went to bed early, but I couldn't sleep. I was worried about Shaista - she's still missing. Eventually - it was about quarter to one - I got up for a glass of water and looked out of the window. And I saw a light moving, like a torch, in the Sports Pavilion.'
'Yes. And then?'
'And then,' said Miss Chadwick, 'I was determined to see who was there and what they were doing. So I got dressed and hurried out before they could get away. The door wasn't shut and I pushed it open. And there she was - dead.'
She began to shake all over.
'Yes, yes, Miss Chadwick, it's all right,' said Kelsey. 'Just one more question. Did you take a golf club with you? Or did Miss Vansittart take it?'
'A golf club?' said Miss Chadwick vaguely. 'I can't remember - Oh, yes, I think I picked it up in the hall. I took it out with me as a weapon. I must have dropped it when I saw Eleanor. I somehow got back to the house and woke Miss Johnson - Oh! I can't bear it. I can't bear it - this will be the end of Meadowbank…'
Inspector Kelsey left Miss Chadwick to the care of Miss Johnson. As he went downstairs, he noticed a pile of sandbags by the side door, and thought that one of them could easily have been used to kill Miss Vansittart. Perhaps someone in the house had picked up the sandbag, murdered Miss Vansittart - and put it back afterwards…
مشارکت کنندگان در این صفحه
تا کنون فردی در بازسازی این صفحه مشارکت نداشته است.
🖊 شما نیز می‌توانید برای مشارکت در ترجمه‌ی این صفحه یا اصلاح متن انگلیسی، به این لینک مراجعه بفرمایید.