سرفصل های مهم
فصل 10
توضیح مختصر
زمان مطالعه

8 دقیقه

سطح

سخت
دانلود اپلیکیشن «زیبوک»
این فصل را می‌توانید به بهترین شکل و با امکانات عالی در اپلیکیشن «زیبوک» بخوانید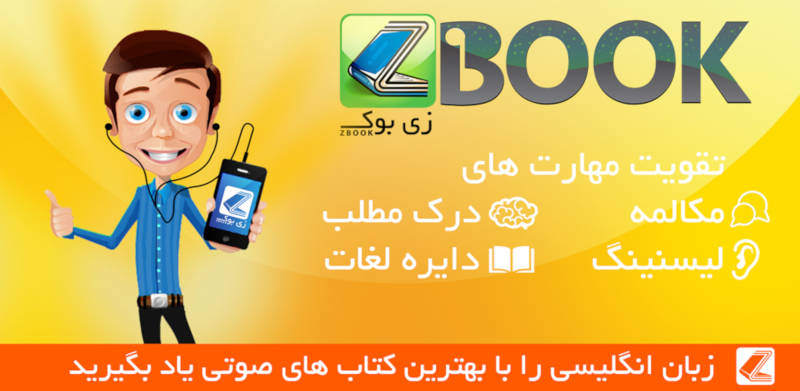 متن انگلیسی فصل
Chapter ten
Fantastic story
Inspector Kelsey next talked to Mademoiselle Angele Blanche. She was about thirty-five with neat brown hair, and she wore a plain coat and skirt. It was her first term at Meadowbank, she explained. She had been a teacher in France, but this was her first time in England. She didn't think she would stay at Meadowbank for another term. 'It is not nice to be in a school where murders take place,' she said.
'Did you know Miss Springer well?' Inspector Kelsey asked.
'No,' said Mademoiselle Blanche. 'She had bad manners and a loud voice - and she was rude to me. She did not like it when I went to the Sports Pavilion. I was looking around and she told me that I should not be there. She spoke to me as if I was a pupil, not a teacher.'
'That must have been annoying,' said Kelsey.
'And then she shouts at me,' continued Mademoiselle Blanche. 'I had picked up the key to the door and forgot to put it back. Did she think I was going to steal it? She had the manners of a pig! The other teachers, at least they are polite.'
After answering a few more questions, Mademoiselle Blanche left the room.
'So, Miss Springer didn't like people visiting the Sports Pavilion,' said Kelsey. 'I wonder why? Was she hiding something there? Oh well, let's see the rest of the staff.'
Miss Blake was young and serious with a round, good-natured face. She had nothing to say that could help. She had seen very little of Miss Springer and had no idea of what could have led to her death.
All Miss Rowan said was that Miss Springer was very rude, and had hinted that in other schools she had discovered people's secrets.
Next Inspector Kelsey saw Ann Shapland. He approved of her neat and businesslike appearance.
'Well, Miss Shapland,' he said. 'Can you tell me anything about Miss Springer's death?'
'I'm afraid not,' said Ann. 'I have my own sitting room, and I don't see much of the other staff. And even now I still can't believe what happened. Why would anyone want to break into the Sports Pavilion and shoot Miss Springer? Why didn't they just run away?'
Thinking of what Mademoiselle Blanche had said, Kelsey asked, 'I've been told that Miss Springer didn't like people visiting the Sports Pavilion. Did she say anything to you?'
'No,' said Ann Shapland, 'but I've only been to the Pavilion once or twice. Though I did hear that Miss Springer was quite rude to Mademoiselle Blanche about it.'
'Do you know anything about Miss Springer's private life?'
'No,' replied Ann. 'I don't think anyone did.'
'And is there anything else - perhaps about the Sports Pavilion - that you can tell me?'
'Well -' Ann hesitated. 'I did see the new gardener coming out of there once. He shouldn't have been in there - he was supposed to be working.' She frowned. 'And he was rude to me.' Kelsey made a note of this after Ann left. Then he questioned the school servants, but learned nothing helpful, before he was interrupted by Miss Bulstrode.
'Princess Shaista - one of our foreign pupils - would like to speak to you, Inspector,' she said. 'She's the niece of the Emir Ibrahim, and thinks she's quite an important person.'
A slim, dark girl of medium height came in. 'You are the police?' she asked.
'Yes, that's right,' said Kelsey, smiling. 'Please tell me what you know about Miss Springer.'
'I will tell you,' said Shaista. 'There are people here watching this place.' She lowered her voice dramatically. 'They want to kidnap me. Then they will ask my uncle for a lot of money - a ransom - before they let me go.'
This was not what Kelsey had expected. 'Er - well - perhaps,' he said doubtfully. 'But - even if this is true - what has it got to do with the death of Miss Springer?'
'She must have found out about them,' said Shaista. She sounded as if she was enjoying herself. 'Perhaps she asked them for money to keep silent. They meet at the Sports Pavilion, but instead of giving her money they shoot her.'
'Well - er -' said Inspector Kelsey, 'I don't know what to say.' He paused. 'Is this your own idea,' he asked, 'or did Miss Springer say something about it?'
'The only thing Miss Springer ever said to me was "Run faster",' said Shaista sulkily.
'So it's possible that you're imagining all this?' Kelsey suggested gently.
Shaista was very annoyed. 'You do not understand! My cousin was Prince Ali Yusuf of Ramat. He was killed in the revolution. I was going to marry him when I was older, so I am an important person. Perhaps these people think I know where the jewels are.'
'What jewels?' said Kelsey with surprise.
'My cousin, Prince Ali, had many jewels, worth much money,' Shaista said calmly. 'They disappeared in the revolution. I was Ali's nearest relation, and now he is dead the jewels belong to me.'
Inspector Kelsey wasn't sure what to believe. 'Has anyone said anything to you about these jewels?' he asked.
'No,' admitted Shaista.
Inspector Kelsey made a'decision. 'I think,' he said pleasantly, 'that you're talking nonsense.'
Shaista looked at him angrily. 'I am just telling you what I know,' she said, standing up and walking out of the door.
'Kidnapping and fabulous jewels!' said Kelsey to himself. 'What next?'
مشارکت کنندگان در این صفحه
تا کنون فردی در بازسازی این صفحه مشارکت نداشته است.
🖊 شما نیز می‌توانید برای مشارکت در ترجمه‌ی این صفحه یا اصلاح متن انگلیسی، به این لینک مراجعه بفرمایید.