سرفصل های مهم
فصل 07
توضیح مختصر
زمان مطالعه

8 دقیقه

سطح

ساده
دانلود اپلیکیشن «زیبوک»
این فصل را می‌توانید به بهترین شکل و با امکانات عالی در اپلیکیشن «زیبوک» بخوانید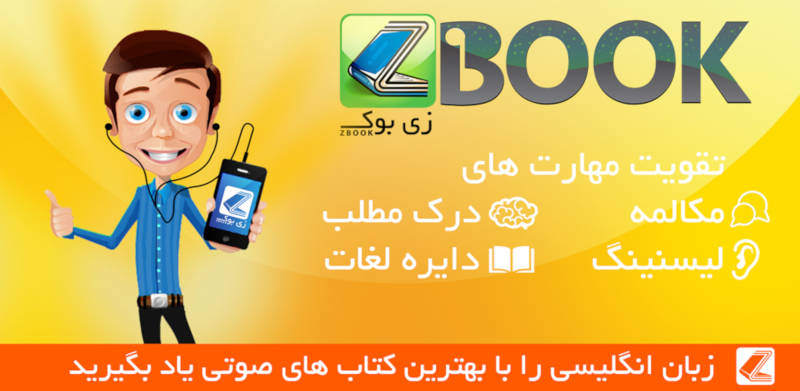 متن انگلیسی فصل
Chapter seven
Straws in the Wind
'Were you talking to one of the young ladies just now?' Briggs asked his new gardener.
'Just for a few minutes,' said Adam sulkily. 'I didn't say anything wrong.'
'I don't say you did, boy. But you'd better be careful,' Briggs told him. 'All these girls together with no men to distract them. Miss Bulstrode wouldn't like it. Ah, here she comes now.'
Miss Bulstrode was approaching. 'Good morning,' she said. 'I'd like one of you to repair the wire netting round the tennis court. As soon as possible.' She walked off again.
'She just comes along - giving orders,' said Briggs, annoyed. 'But I suppose you should go and repair that netting when you've finished here.'
'Oh, all right,' said Adam, still sounding sulky.
As she walked back to the school, Miss Bulstrode met Miss Vansittart coming in the opposite direction.
'What a hot afternoon,' said Miss Vansittart.
'Yes, it is,' agreed Miss Bulstrode. Then she frowned. 'Have you noticed that young man - the young gardener? He's very good looking. The girls notice him. We'll have to keep an eye on them.' She laughed. 'There's never a dull moment running a school. Do you ever find life dull here, Eleanor?'
'No indeed,' said Miss Vansittart. 'I find the work here very exciting and satisfying. You must feel very proud of the great success you've achieved.'
'Tell me, Eleanor,' said Miss Bulstrode, 'if you were running the school instead of me, what changes would you make?'
'I don't think I would change anything,' said Eleanor Vansittart. 'I think Meadowbank is perfect the way it is.'
Now was the time, thought Miss Bulstrode, to ask Eleanor Vansittart to be the next head teacher. But something was stopping her…
A bell sounded in the distance.
'It's time for my German class,' said Miss Vansittart. 'I must go.' She hurried towards the school, and Miss Bulstrode followed her slowly - and almost bumped into Eileen Rich, hurrying from a side path.
'Oh, I'm sorry,' said Eileen Rich, 'I didn't see you. I was going to my English class.' Her hair, as usual, was very untidy.
'You enjoy teaching, don't you?' said Miss Bulstrode. 'Why exactly do you like it?'
Eileen Rich ran a hand through her hair and thought for a moment. 'Because you don't know what you're going to get,' she said, 'or how the girls will answer. It's so incredibly exciting.'
Miss Bulstrode nodded in agreement. 'And do you have your own ideas about running a school?' she asked.
'Oh yes,' replied Eileen Rich. 'I'm sure some of them wouldn't work, but you have to take risks in life, don't you, if you feel strongly enough about something?'
'So you don't mind leading a dangerous life,' smiled Miss Bulstrode.
A dark look passed over Eileen Rich's face. 'I suppose not,' she said. 'I must go now. The girls will be waiting.' She hurried off.
Miss Bulstrode was still looking after her when Miss Chadwick came to find her.
'You look worried, Honoria,' said Miss Chadwick.
'Yes, I am worried - I can't decide what to do,' said Miss Bulstrode.
'Are you still thinking about retiring? You really shouldn't. Meadowbank needs you.'
'You love Meadowbank, don't you, Chaddy?'
'It's the best school in England,' said Miss Chadwick. 'We can be proud of ourselves for starting it.'
'I can't play with this tennis racquet,' said Jennifer, throwing it down in despair. 'It's been restrung but the balance is all wrong.'
'It's much better than mine,' said Julia, comparing the two racquets. 'The strings on mine are really loose.'
'I'd still rather have your racquet,' said Jennifer, picking it up and swinging it.
'Well, I'd rather have yours,' said Julia. 'Shall we swap?'
'All right then,' Jennifer agreed, and the two girls took off their name labels and put them on each other's racquet.
Adam was mending the netting round the tennis court when the door of the Sports Pavilion opened and Mademoiselle Blanche, the little mouse-like French teacher, looked out. She seemed surprised to see Adam, and went back inside, with a guilty look that made Adam immediately suspicious.
Soon Mademoiselle Blanche came out again and closed the door. 'It is a very fine Sports Pavilion,' she said to Adam as she passed. 'Today is the first time I have been inside. I wish to write home to my friends in France who keep a school.'
Adam was curious. Mademoiselle Blanche could go anywhere in the school that she liked. Why was she explaining herself to a gardener? What had she been doing in the Sports Pavilion?
He waited until she was out of sight, then left his work and looked inside the Sports Pavilion himself. He couldn't see anything unusual. 'All the same,' he thought, 'she was doing something in there.'
As he came out again, he bumped into Ann Shapland. 'Have you seen Miss Bulstrode?' she asked.
'She was talking to Briggs just now, Miss, but I think she's gone back to the house,' replied Adam.
Ann frowned. 'What were you doing in the Sports Pavilion?' she asked.
'I was just looking,' Adam said rudely. 'I'm allowed to look, aren't I?'
'I think you should get on with your work,' said Ann, and walked back towards the school. When she turned round, Adam was busy repairing the wire netting.
مشارکت کنندگان در این صفحه
تا کنون فردی در بازسازی این صفحه مشارکت نداشته است.
🖊 شما نیز می‌توانید برای مشارکت در ترجمه‌ی این صفحه یا اصلاح متن انگلیسی، به این لینک مراجعه بفرمایید.