سرفصل های مهم
فصل 25
توضیح مختصر
زمان مطالعه

8 دقیقه

سطح

سخت
دانلود اپلیکیشن «زیبوک»
این فصل را می‌توانید به بهترین شکل و با امکانات عالی در اپلیکیشن «زیبوک» بخوانید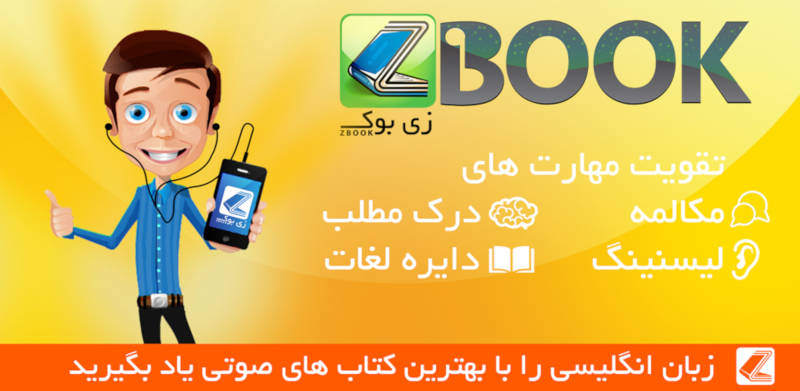 متن انگلیسی فصل
Chapter twenty five
Legacy
'Mr Robinson is here to see you, sir,' said Georges.
'Ah!' said Hercule Poirot. He had received a letter from his friend Colonel Pikeaway about Mr Robinson. 'Show him in, Georges.'
Mr Robinson came into the room, bowed and shook hands politely. When he sat down he wiped his large yellow face with a handkerchief.
'I was interested to hear, Monsieur Poirot,' said Mr Robinson, 'of your involvement in the affairs of a girls' school - Meadowbank. I hear too that three murders were committed by an unfortunate young woman - a young woman who had a violent hatred of schoolteachers…'
'No doubt,' said Poirot dryly, 'that is what her defence lawyer will say.'
'She was good at her job, I believe,' sighed Mr Robinson. 'Young, but very useful - to many different people. But it was a mistake for her to work alone, and try to take the jewels for herself.'
Poirot nodded.
Mr Robinson leaned forward. 'I have come to ask where the jewels are now, Monsieur Poirot?' he asked. 'And what are you going to do with them?'
'I have been waiting for suggestions,' said Poirot. 'They do not belong to me, and I would like to give them to their true owner.'
And I am here to suggest that you give the jewels to me,' said Mr Robinson.
'Ah,' said Poirot. And why should I do that?'
'Because they were the personal property of the late Prince Ali Yusuf, who told his friend Bob Rawlinson to get them out of Ramat. If he succeeded, he was supposed to give the jewels to me.'
'Have you proof of that?'
'Certainly.' Mr Robinson handed him a large envelope, and Poirot read the papers inside very carefully. 'It seems to be as you say,' he said. 'May I ask what you, personally, get for doing this?'
Mr Robinson looked surprised. 'Money, of course,' he said. 'A large amount of money. There are many people like me in the world. We arrange financial matters for important people - kings, presidents, princes. We charge a lot of money for our services, but we are honest.'
'I see,' said Poirot. 'Eh bien! I agree to what you ask. But I am curious. What are you going to do with the jewels?'
Mr Robinson looked at Hercule Poirot. His large face smiled as he told Poirot his plans.
Children were playing and running in the street. One of them bumped into Mr Robinson as he stepped out of his expensive car.
Mr Robinson opened the gate to number 15, and knocked on the door of the neat little house. The door was opened by a fair, pleasant looking girl of about twenty-five.
'Mr Robinson?' she said with a smile. 'I got your letter. Please come in.' She led him into a small sitting room. 'Would you like some tea?' she asked.
'Thank you, but no. I can only stay a short time. As I said in my letter, I have come to bring you something.'
'From Ali?'
'Yes.'
'So there isn't - any hope? I mean - it's true? He's really dead?'
'I'm afraid so,' said Mr Robinson gently.
'I didn't really expect to see him again when he went back to Ramat,' said the girl. 'I knew he had to stay there, and marry one of his own people.'
Mr Robinson took out a package and put it on the table. 'Open it, please.'
She opened the package, and breathed in quickly as she saw the beautiful, bright jewels inside. 'Are they - are they real?'
'They are real,' said Mr Robinson. 'They are worth about one million pounds.'
'I can't believe it.' She wrapped the jewels up again, just as the door burst open and a small boy rushed in. 'Mum, look! Look at this. I -' He stopped, staring at Mr Robinson. The boy had dark hair and dark skin.
'Go in the kitchen, Allen,' said his mother. 'Your dinner's ready.'
'Oh good.' He hurried out again.
'You call him Allen?' said Mr Robinson.
'It was the nearest name to Ali. It would have been difficult for him to be named after his father.' She paused. 'What am I going to do?'
'First, I need to see your marriage certificate,' said Mr Robinson. 'Hmm, yes,' he said, when she gave it to him. Ali Yusuf… married to… Alice Calder… Yes, this is all perfectly legal.'
'No one knew who he was,' said Alice. 'I was pregnant with Allen, and Ali said we should be married. It was all he could do for me. He did love me. We always knew he would have to leave, but he did love me.'
'Yes,' said Mr Robinson. 'I'm sure he did. Now,' he continued, 'I can sell these jewels for you and get you a good lawyer to take care of your affairs. You're going to be a very rich woman.'
'Yes, all right,' she said, giving him the jewels. 'Take them. But I'd like to give one to the schoolgirl who found them. A green one, perhaps.'
'An excellent idea,' said Mr Robinson. He stood up. 'I shall charge you a lot of money,' he said, 'but I won't cheat you.'
She looked at him calmly. 'No, I don't think you will. And I need someone who knows about business.'
'You seem to be a very sensible woman,' said Mr Robinson. 'Now I will take the jewels. Are you sure you don't want to keep one for yourself?'
'No,' said Alice slowly. 'I won't keep… even one. I don't need jewels to remember Ali. I have Allen.'
'A most unusual woman,' said Mr Robinson to himself as he walked out to his car. 'Yes, a most unusual woman…'
مشارکت کنندگان در این صفحه
تا کنون فردی در بازسازی این صفحه مشارکت نداشته است.
🖊 شما نیز می‌توانید برای مشارکت در ترجمه‌ی این صفحه یا اصلاح متن انگلیسی، به این لینک مراجعه بفرمایید.