سرفصل های مهم
فصل 23
توضیح مختصر
زمان مطالعه

17 دقیقه

سطح

خیلی سخت
دانلود اپلیکیشن «زیبوک»
این فصل را می‌توانید به بهترین شکل و با امکانات عالی در اپلیکیشن «زیبوک» بخوانید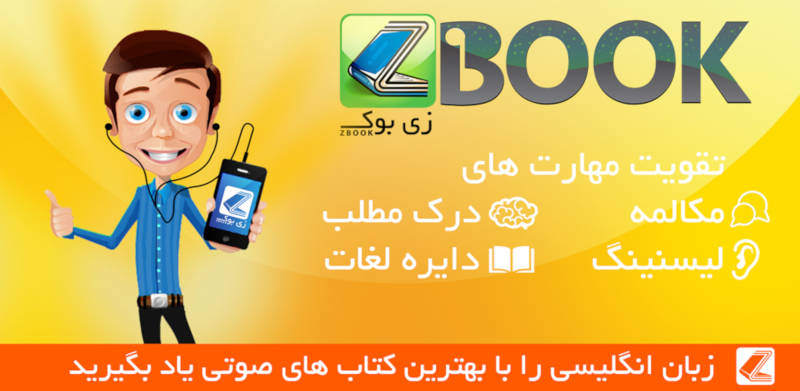 متن انگلیسی فصل
Chapter twenty three
Showdown
Miss Bulstrode looked around at her staff, who were all sitting together in one of the school classrooms. Miss Chadwick was there, and Miss Johnson, Miss Rich, Miss Rowan and Miss Blake. Ann Shapland sat with her notebook and pencil, ready to take notes. Hercule Poirot and Detective Inspector Kelsey sat beside Miss Bulstrode, while Adam Goodman sat slightly behind them.
Miss Bulstrode stood up. As you all work here,' she said, 'I thought you'd like to know exactly what is known about the recent unfortunate events at Meadowbank. Detective Inspector Kelsey is not allowed to give us any official police information, but Monsieur Hercule Poirot, the well-known detective, will now tell you what he has discovered.'
Hercule Poirot rose to his feet, smiled widely at his audience and carefully smoothed his moustache. 'I know that this has been a difficult time for you all,' he began. 'You have lost three of your colleagues - Miss Springer, Miss Vansittart and Mademoiselle Blanche. This is because Meadowbank has become the centre of certain events. And also because there is someone here who does not belong.' He looked around the room. 'There is a cat among the pigeons.'
'But before I talk about the murders, I will deal first with the kidnapping.' He took a photograph from his pocket and passed it round so all the people in the room saw it.
'Do you recognize the girl in this photograph?' Poirot asked.
Everyone shook their heads.
'Ah, but you should,' said Poirot, 'since this is a photograph, from Switzerland, of Princess Shaista.'
'But that's not Shaista,' said Miss Chadwick.
'Exactly,' said Poirot. 'This story starts in Ramat, where three months ago there was a revolution. The ruler, Prince Ali Yusuf, died trying to escape, but some very valuable jewels that he owned were not found in the wreckage of his plane. Several groups of people wanted to find them. They thought that the jewels might be brought to Princess Shaista, the prince's cousin and only close relative.
'It was known that Princess Shaista was coming to school at Meadowbank. However, the girl's uncle, the Emir Ibrahim, was abroad and Miss Bulstrode did not know Shaista personally. Shaista was indeed kidnapped - but not from Meadowbank. She was in fact kidnapped before she even arrived here.
'It was a simple plan,' explained Poirot. 'The real Shaista is in fact still in Switzerland, and has now been found. Instead it was a secret agent, hoping to hear news of the jewels, who arrived in London and was brought to Meadowbank.
'But the false Shaista - a young French actress - was obviously older than the real Shaista. I did ask,' said Hercule Poirot thoughtfully, 'if anyone had noticed Shaista's knees. The knees of a woman of twenty-four can never really be mistaken for the knees of a girl of fifteen. Nobody, alas had noticed her knees.
'But nobody tried to contact the false Shaista about the jewels, and when Miss Springer was murdered it was feared that Shaista's uncle, the Emir Ibrahim, would come to England. The false Shaista began to talk about kidnapping, and when the Emir did arrive, she was indeed 'kidnapped'. In fact the car that came early to collect her left her in the nearest town, and she simply went back to using her own identity. A false ransom note was sent to make the kidnapping story appear real. It does not occur to anyone that the kidnapping really occurred earlier in Switzerland.'
Poirot meant, of course, that it had not occurred to anyone but himself!
'We pass now,' he continued, 'to something far more serious - murder.
'The false Shaista was at Meadowbank just to hear about the jewels. She had no motive for murder, and although she could have killed Miss Springer, she could not have killed Miss Vansittart or Mademoiselle Blanche.
'Let us go back now to Ramat where all this started. Prince Ali Yusuf gave the jewels to his pilot, Bob Rawlinson. Bob Rawlinson visited his sister, Mrs Sutcliffe, in her hotel in Ramat, and stayed in her room for twenty minutes, even though she was not there. Several different groups of people guessed that Bob Rawlinson had hidden the jewels somewhere in his sister's luggage. One group of people did not know where, and searched Mrs Sutcliffe's luggage and burgled her house. But someone else definitely knew where the jewels were hidden - in the handle of the tennis racquet belonging to Mrs Sutcliffe's daughter, Jennifer.
'This person went out to the Sports Pavilion one night, having previously made a copy of the key, to look at the tennis racquets. But Miss Springer saw a light in the Sports Pavilion and went out to investigate. Discovered and recognized by Miss Springer, the killer did not hesitate… Miss Springer was shot dead. But the shot had been heard, and the crime was discovered almost immediately. The murderer had to escape quickly, leaving the tennis racquet behind.
'A few days later a strange woman with an American accent spoke to Jennifer Sutcliffe and gave her a new tennis racquet, taking the old one away. But the woman did not know that Jennifer Sutcliffe and Julia Upjohn had swapped racquets, so the racquet that she took away was really Julia Upjohn's old racquet.
'We come now to the second murder,' continued Poirot. 'Miss Vansittart was looking at Shaista's locker - probably looking for a clue to the girl's disappearance. Someone followed her, and killed her with a sandbag. Again the crime was discovered almost immediately - by Miss Chadwick.
'The police again took charge of the Sports Pavilion, and again the killer had no opportunity to look at the tennis racquets. But by now, Julia Upjohn, an intelligent child, had realized that her racquet - which had belonged to Jennifer - was important. She looked inside the handle and found the jewels. These she brought to me, and they are now safely in the bank.'
Poirot paused. 'As to the third murder, Mademoiselle Blanche knew - we do not know how - who the murderer was. She did not tell the police, but instead she asked the murderer for money to keep silent - blackmail. But there is nothing more dangerous than blackmailing a person who has killed perhaps twice already - and Mademoiselle Blanche too, was killed.' Hercule Poirot paused again. 'So that,' he said, looking around 'is the account of this whole affair.'
They were all staring at him, and their faces now showed no emotion.
'Though of course,' added Poirot, 'Inspector Kelsey, Adam Goodman and I have been making inquiries. We have to know, you see, if there is still a cat among the pigeons!
'I am happy to say that everyone here is indeed who they say they are. So we are not looking for someone pretending to be someone else. The murderer is someone using their real identity.' Everyone was very still now. There was a feeling of danger in the air.
'We are looking,' continued Poirot, 'for someone who was in Ramat three months ago, and who saw Bob Rawlinson hide the jewels in the tennis racquet. Miss Chadwick was here at Meadowbank, Miss Johnson was here, and so were Miss Rowan and Miss Blake.'
He pointed his finger. 'But Miss Rich - Miss Rich was not here last term, was she?'
'I - no. I was ill.' She spoke quickly. 'I was away for a term.'
'So you could have been in Ramat,' said Poirot. 'I think you were. We can look at your passport.'
There was a moment's silence, then Eileen Rich looked up. 'Yes,' she said quietly. 'I was in Ramat. I was ill and my doctor advised me to go abroad to rest.'
'That is true,' said Miss Bulstrode. 'I received a doctor's certificate saying that Miss Rich needed to rest for a term.'
'So - you went to Ramat?' said Hercule Poirot.
'Why shouldn't I go to Ramat?' Eileen Rich's voice shook a little. 'I wanted a rest and sunshine. I was there for two months.'
'There you were recognized,' said Poirot, 'by Jennifer Sutcliffe. She thought she saw you in Ramat, but said that the person she saw was fat, not thin.'
'What are you trying to say?' said Miss Rich. 'That I murdered these people? It isn't true, I tell you. It isn't true!'
'Inspector Kelsey?' Poirot turned his head.
Inspector Kelsey nodded. He went to the door, opened it, and Mrs Upjohn walked into the room.
'Mrs Upjohn,' said Hercule Poirot into the silence. 'We would like to ask you something. When you brought your daughter Julia to Meadowbank you looked out of the window of Miss Bulstrode's sitting room and recognized someone, did you not?'
Mrs Upjohn stared at him. 'Yes, I did see someone,' she said. 'Someone I hadn't seen for years. I wondered what she was doing here.'
'Mrs Upjohn,' said Inspector Kelsey. 'Will you look round this room and tell me if you see that person here now?'
'Yes, of course,' said Mrs Upjohn. 'I saw her as soon as I came in. That's her.'
She pointed her finger. Inspector Kelsey was quick and so was Adam, but they were not quick enough. Ann Shapland had jumped up and was pointing a gun straight at Mrs Upjohn. Miss Bulstrode moved forward quickly and stood in front of Mrs Upjohn, but Miss Chadwick was even quicker.
'No, you won't!' cried Miss Chadwick, and threw her body in front of Miss Bulstrode just as the gun was fired. Miss Chadwick slowly fell to the floor as Adam and Kelsey took hold of the struggling Ann Shapland, and took the gun away from her.
'They said then that she was a killer,' said Mrs Upjohn breathlessly. 'She was one of the most dangerous young agents they had.'
'You liar!' Ann Shapland shouted angrily.
'She does not lie,' said Hercule Poirot. 'You are dangerous. Until now you have never been suspected when you have used your own identity. You have taken real jobs using your own name - all to gain information. You have worked at an oil company, with an archaeologist whose work took him all around the world, and an important government minister. Ever since you were seventeen you have worked as a secret agent for many different people, and for a great deal of money. In most of your jobs you have used your own name, though for others you used a different identity. At those times you said you went home to look after your mother.
'But I strongly suspect, Miss Shapland, that the elderly woman I visited is not your real mother. This genuine mental patient with a confused mind is your excuse for leaving your jobs. You did not spend three months this year with your "mother" - instead you went to Ramat. Not as Ann Shapland, but as Angelica de Toredo, a Spanish dancer. From your hotel room you somehow saw Bob Rawlinson hide the jewels in the tennis racquet.
'You could not take them then because the British people left Ramat suddenly because of the revolution. Instead you read the luggage labels and found out that Jennifer Sutcliffe was going to school at Meadowbank. I have discovered that you paid Miss Bulstrode's secretary a large amount of money to leave her job - and you took her place.
'One night you went to the Sports Pavilion to find the jewels,' Poirot said. 'But Miss Springer saw you and followed you - and you shot her. Later, Mademoiselle Blanche tried to blackmail you, and you killed her, too. It comes naturally to you, does it not, to kill?'
He stopped. Inspector Kelsey stepped forward and officially arrested Ann Shapland, who swore and struggled wildly as she was taken out of the room.
Miss Johnson was kneeling by Miss Chadwick. 'I'm afraid she's badly hurt,' she said. 'We need a doctor, immediately!'
مشارکت کنندگان در این صفحه
تا کنون فردی در بازسازی این صفحه مشارکت نداشته است.
🖊 شما نیز می‌توانید برای مشارکت در ترجمه‌ی این صفحه یا اصلاح متن انگلیسی، به این لینک مراجعه بفرمایید.