سرفصل های مهم
فصل 19
توضیح مختصر
زمان مطالعه

9 دقیقه

سطح

سخت
دانلود اپلیکیشن «زیبوک»
این فصل را می‌توانید به بهترین شکل و با امکانات عالی در اپلیکیشن «زیبوک» بخوانید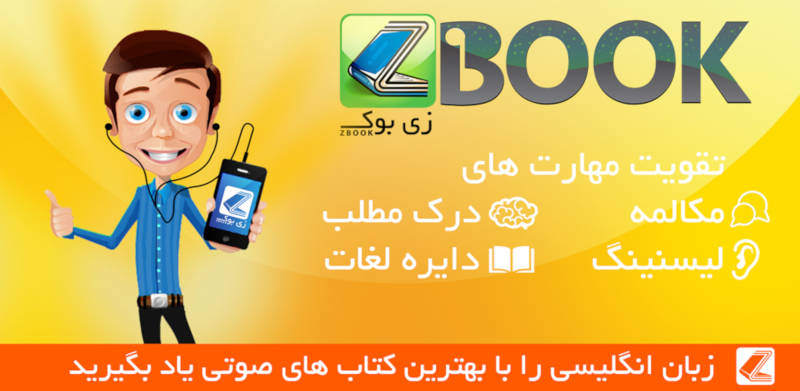 متن انگلیسی فصل
Chapter nineteen
Consultation Continued
'Two murders at Meadowbank,' said Poirot thoughtfully, 'in the Sports Pavilion. Now we know why. Because in the Sports Pavilion there was a tennis racquet containing a fortune in jewels.
'Someone knew about that racquet. Who was it? Was it Miss Springer herself? She did not like people going to the Sports Pavilion. She was angry with Mademoiselle Blanche.'
Poirot turned to Adam. 'And you say that Mademoiselle Blanche behaved strangely when she came out of the Sports Pavilion?'
'Yes,' said Adam. 'She didn't need to explain to me why she was there - but she told me anyway.'
Poirot nodded thoughtfully. 'And Miss Springer - why was she in the Sports Pavilion so late at night?' He turned to Kelsey. 'Where was Miss Springer before she came to Meadowbank?'
'We don't know,' said the Inspector. 'She left her previous job last summer, and we don't know where she's been since then. She has no close relatives or friends we can talk to.'
'So she could have been in Ramat,' said Poirot thoughtfully. 'I believe there were some schoolteachers in Ramat when the revolution started,' said Adam.
'Let us say then,' suggested Poirot, 'that Miss Springer was in Ramat, and somehow learned that the jewels were in the tennis racquet. She waits until she knows the routine at Meadowbank, and then one night she goes to the Sports Pavilion to remove the jewels.'
He paused. 'Someone else had been watching her, followed her - and shot her. But they had no time to get the jewels or take the tennis racquet, because the shot was heard and people were quickly approaching the Sports Pavilion.'
'Do you think that's what happened?' asked Inspector Kelsey.
'I do not know,' said Poirot. 'It is one possibility. The other is that the person with the gun was already there, and was surprised by Miss Springer. Miss Springer was a nosey woman - perhaps she was suspicious of someone.'
'And who was the other person?' asked Adam.
'I do not know,' Poirot said again. 'You say you have checked most carefully everyone staying nearby. So it must be someone at Meadowbank.'
Kelsey sighed. 'Yes,' he agreed. Almost anyone could have killed Miss Springer - except Miss Johnson and Miss Chadwick. But the second murder narrows things down. Miss Rich, Miss Blake and Miss Shapland have good alibis.'
And Miss Bulstrode?' Poirot asked. Adam smiled.
'She was staying with the Duchess of Welsham,' said Kelsey, 'so she too has an alibi. That leaves us with Miss Rowan and Mademoiselle Blanche. Miss Rowan has been here over a year and we have no reason to suspect her.'
'So we come back to Mademoiselle Blanche,' said Poirot.
There was a silence.
'There's no evidence against her,' said Kelsey. 'Her references seem genuine.'
'They would have to be,' said Poirot.
'Wait a minute,' said Kelsey. 'I remember that Mademoiselle Blanche said something about a key. She picked up the key to the Sports Pavilion and forgot to put it back. Miss Springer shouted at her.'
'To visit the Sports Pavilion at night you would need a key,' said Poirot. 'For that, it would have been necessary to make a copy of the key.'
'But why then would she tell you about the key?' asked Adam.
'In case Miss Springer had talked about it,' said Kelsey. 'But that doesn't help us much.' He looked gloomily at Poirot.
'But we must not forget,' said Poirot, 'that Julia Upjohn's mother recognized someone here at Meadowbank - a possible secret agent.'
'Yes, but we can't find Mrs Upjohn,' said Inspector Kelsey. 'She's not on a proper tour, she's travelling on local buses. She could be anywhere - Anatolia is a big place. So until we find her, we can't do anything - and Mademoiselle Blanche might walk out of Meadowbank at any time.'
Poirot shook his head. 'She will not do that,' he said. 'If you have committed murder, you do not draw attention to yourself.'
'I hope you're right,' Kelsey said.
'I am sure I am right,' said Poirot. 'And remember, the person whom Mrs Upjohn saw does not know that Mrs Upjohn saw her. The surprise when it comes will be complete.'
'It still doesn't help us much,' Kelsey sighed.
'There are other things,' Poirot added. 'Conversation, for example. Sooner or later, a person with something to hide says too much. Innocent people, also, know things without knowing they are important. And that reminds me -'
Poirot stood up. 'Excuse me,' he said. 'I must go and find someone who can draw.'
'Well,' said Adam, after Poirot went out. 'First girls' knees, and now drawing! I hope he knows what he's doing.'
Miss Rich could draw well, and she sat down next to Poirot with a pencil and paper.
'Please, can you draw for me Miss Springer?' Poirot asked.
'That's difficult,' said Miss Rich. 'I didn't know her for very long. But I'll try.' She frowned for a moment and then began to draw quickly.
'Bien,' said Poirot, taking the drawing. 'Good. And now, if you please, can you draw Miss Bulstrode, Miss Rowan, Mademoiselle Blanche and - the gardener, Adam.'
Eileen Rich looked at him doubtfully, but then began to draw.
Poirot nodded. 'You are good,' he said. 'You can draw a good likeness with a few lines of the pencil. Now, can you change Miss Bulstrode's hair, and the shape of her eyebrows.'
Eileen stared at him for a while, and then did as he asked.
'Excellent,' said Poirot. 'Now do the same for Mademoiselle Blanche and Miss Rowan.'
When she had finished, he put the three drawings together.
'Now I will show you something,' he said. 'Miss Bulstrode, even with the changes you have made, still looks like Miss Bulstrode. But the other two, because they do not have Miss Bulstrode's strong personality, they appear almost different people, do they not?'
'I see what you mean,' said Eileen Rich. She watched Poirot put away the drawings carefully. 'What are you going to do with them?'
'Use them,' said Poirot.
مشارکت کنندگان در این صفحه
تا کنون فردی در بازسازی این صفحه مشارکت نداشته است.
🖊 شما نیز می‌توانید برای مشارکت در ترجمه‌ی این صفحه یا اصلاح متن انگلیسی، به این لینک مراجعه بفرمایید.