سرفصل های مهم
فصل 17
توضیح مختصر
زمان مطالعه

10 دقیقه

سطح

سخت
دانلود اپلیکیشن «زیبوک»
این فصل را می‌توانید به بهترین شکل و با امکانات عالی در اپلیکیشن «زیبوک» بخوانید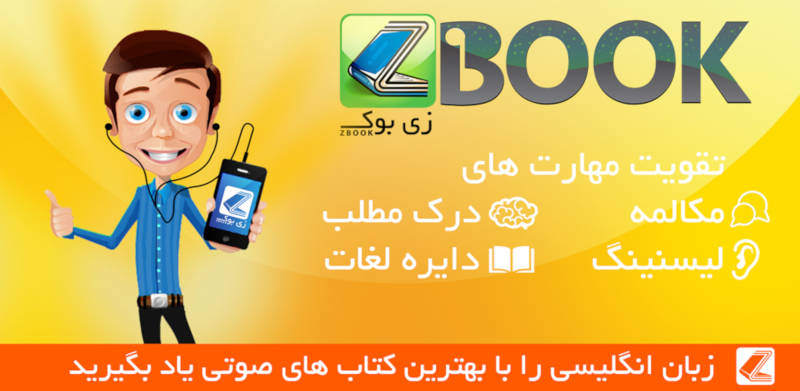 متن انگلیسی فصل
Chapter seventeen
Aladdin's Cave
It was quiet at Meadowbank that night. Lots of girls had been taken home, but those who were left were quieter and more thoughtful than usual as they went upstairs to bed.
Julia went into her bedroom and closed the door. She listened as the voices, footsteps and laughter gradually stopped and all was silent.
There was no lock on her door, so Julia put a chair underneath the door handle so she would hear if anyone tried to come in. But the girls weren't allowed in each other's rooms, and Miss Johnson, the matron, only came in if someone was ill.
Julia lifted her mattress and took out the tennis racquet. She decided to examine it now, while the lights were still on, rather than later, when a light under her door would be noticed.
There must be something hidden in the handle, thought Julia. Jennifer's house was burgled, and then there was the silly story about the new racquet - only Jennifer would believe that.
But Jennifer and Julia had never told anyone that they had swapped racquets, so this was the racquet that everyone was looking for in the Sports Pavilion. She looked at it carefully. There was nothing unusual about it. She used a small knife to remove the leather covering from the handle, and took off the end. There was some plasticine there, which she took out carefully - and several other things came out with it…
Julia gasped and stared at the beautiful, coloured red, green and blue jewels - and the dazzling white diamonds. She looked in wonder as she picked up the stones and let them fall through her fingers…
And then, suddenly, she heard a slight noise outside her door.
Julia sat there thinking, trying to decide what to do. She quickly picked up the jewels and put them in her wash bag, covering them with her sponge and soap. Then she repaired the tennis racquet, so that it looked just the same as it did before. She threw it casually down on her chair and sat on her bed, listening.
Suddenly, Julia was afraid. Two people had been killed. If anyone knew what she had found, she would be killed, too.
She managed to move a heavy desk in front of the door, and then she locked the window. At half past ten Julia turned off her light, just as usual. If anyone tries to come in, she thought, I'll knock on the wall and scream as loud as I can.
She sat on her bed, fully dressed, for a long time. And at last she heard a soft footstep outside her door. As Julia watched, the door handle slowly turned.
But the door wouldn't open because of the desk in front. There was a pause, and then a quiet knock on the door. Julia held her breath. The knock came again - still quiet.
For a long time Julia sat there, nervous and wide awake - but no one knocked again. She finally fell asleep, and was woken early in the morning by the school bell.
After breakfast, when the girls went to different classrooms for their lessons, Julia managed to reach the wall surrounding the school without being seen. She climbed a large tree, sat on top of the wall, and then dropped down the other side. She knew that a bus was coming soon, and when it arrived she got on and went to the train station. There she got on the train to London.
Because so many girls had gone home and two teachers were dead, Julia thought it would be a while before anyone noticed she was gone. But just in case they were worried, she left a note in her bedroom for Miss Bulstrode, saying that she hadn't been kidnapped.
Hercule Poirot was sitting in a room of his very modern flat when his personal servant, Georges, came to tell him he had a visitor.
'It's a young lady - a schoolgirl - who wants to see you urgently, sir,' said Georges. 'About some murders and a robbery.'
Poirot raised his eyebrows in surprise. 'Some murders, and a robbery? That is interesting. Show the young lady in.'
Julia came into the room and said politely, 'How do you do, Monsieur Poirot? My name is Julia Upjohn. A friend of my mother's has talked about you and said how clever you are. So when I couldn't decide what to do, I thought of you.'
'I am honoured.' said Poirot seriously. He brought Julia a chair and she sat down. 'Now tell me,' he said, 'about this robbery and these murders.'
'Miss Springer and Miss Vansittart have been murdered,' explained Julia. 'And there's the kidnapping, too - but I don't think that's really my business.'
'You confuse me,' said Poirot. 'Where have all these things occurred?'
'At my school - Meadowbank.'
'Ah!' Poirot exclaimed. 'At Meadowbank.' He picked up that day's newspaper and looked at the front page. 'I begin to understand,' he said. 'Now tell me everything, Mademoiselle Julia, from the beginning.'
Julia told him. It was a long story but she told it very clearly. At the end she described how she had looked inside the handle of the tennis racquet.
'And what was inside?' Poirot asked.
Julia lifted up her skirt, and quickly pulled off several pieces of sticky tape that held a small plastic wash bag to her leg. She opened the wash bag and suddenly poured the sparkling stones on to the table.
'My goodness!' exclaimed Poirot, in great surprise.
He picked up the jewels, letting them fall through his fingers. 'But they are real - genuine!'
Julia nodded. 'I think they are - that's why people have been killed.' She looked again at the jewels. 'But Monsieur Poirot, who do they belong to?'
'It is very difficult to know. But they do not belong to either you or to me. We must now decide what to do next.'
Hercule Poirot closed his eyes in thought. After a while he sat up. 'It seems that in this case I cannot remain in my chair. There must be order and method, but in what you tell me, there is no order and method. That is because we have here many different things that have been happening - but they all meet at Meadowbank. So I, too, go to Meadowbank. And as for you, Mademoiselle Julia - where is your mother?'
'Mummy's gone on a bus to Anatolia.'
'I see,' said Poirot. 'So instead we must tell your good head teacher that you are safe, and that I will bring you back to Meadowbank.'
'Miss Bulstrode knows I'm all right. I left a note saying I hadn't been kidnapped.'
'She will like to know for sure,' said Poirot, picking up the phone. Soon he was talking to Miss Bulstrode.
'Ah, Miss Bulstrode? My name is Hercule Poirot. I have with me here your pupil, Julia Upjohn. I am bringing her back in my car immediately, and will tell the local police that a certain valuable package is now safely in the bank.'
When he put down the phone, Julia said, 'But the jewels aren't in the bank.'
'They will be in a very short time,' said Poirot. 'But if anyone at Meadowbank was listening, or knows about the jewels, they now know that you do not have them any more. I said that to keep you safe, my child. I will admit that I have formed a high opinion of your courage and your intelligence.'
Julia looked pleased, but embarrassed.
مشارکت کنندگان در این صفحه
تا کنون فردی در بازسازی این صفحه مشارکت نداشته است.
🖊 شما نیز می‌توانید برای مشارکت در ترجمه‌ی این صفحه یا اصلاح متن انگلیسی، به این لینک مراجعه بفرمایید.